State: Pennsylvania
Diagnosis: spina bifida/spinal cord injury, T9 incomplete, AIS C (paralysis arising from a spinal stroke after a spinal cord untethering surgery related to spina bifida)
Date of injury/illness: April 23, 2012
In 2012, I had spinal cord untethering surgery to release scar tissue around my spinal cord in my lower back. Five hours post-op, a sudden secondary complication arose, resulting in paralysis due to what doctors think was a spinal stroke. After my inpatient rehab stay, my rehab physician referred me to Kennedy Krieger's outpatient rehab program. I was also interested in a more aggressive and targeted spinal cord injury therapy, with hopes of regaining more sensation and function back.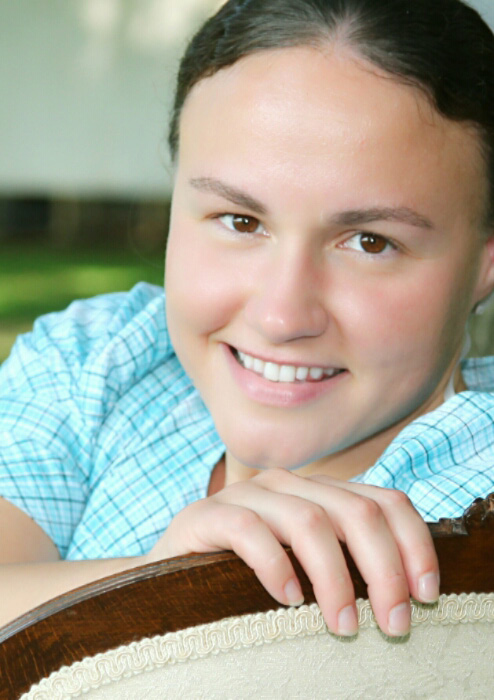 Soon after my injury, I felt like giving up and felt like nobody could understand what it was like living with such a life-changing and complex condition. And what is the use of trying to regain what I lost if there is no guarantee I can.
But then I came to Kennedy Krieger, and they gave me hope again when I needed it most! Coming to Kennedy Krieger has been the best, life-changing experience I ever had! And my experience has been phenomenal!
I was amazed at the expertise and knowledge the physicians and physical therapists have with spinal cord injuries. The positive atmosphere is always a breath of fresh air and always gives me a renewed sense of determination after each therapy visit. It has been nice been getting to know a lot of the staff over the seven years of coming to the Institute and is always nice to see everyone's smiling faces again at my six-month rehab visits.
At one of my rehab visits in 2014, Cara (my physical therapist at the time) introduced me to handcycling and wondered if I would be interested in trying it. Kennedy Krieger would loan me a handcycle for two years if I would agree to participate in the marathon at the Baltimore Running Festival. I was interested in learning to handcycle, but was hesitant because doing a marathon looked like an impossible feat at the time.
In the following two years, I did two marathons as part of Kennedy Krieger's handcycle team! The first year, I won first place in the woman's division, and the next year, I was the only woman participant and placed fourth overall, out of 12 participants! It was not easy to train for a marathon, but it turned out to be an amazing life-changing experience.
Working toward such a goal helped me realize that we are capable of doing so much more than we think we are! I never dreamed that I would be able to accomplish a marathon, let alone on a handcycle! But if we never give up and keep on trying, we can go on to do things beyond things ever hoped for!
Since coming to Kennedy Krieger, I have made some great improvements, and the Institute has played a big part in encouraging me to keep trying to reach my goals. One of the best moments in therapy was when Kennedy Krieger got the Andago last year! To me, it is definitely the first piece of assistive walking technology that most replicates a normal walking pattern. The first time I used it, I was overcome with joy of how it felt the closest to actual walking from what I can remember!
It has certainly been challenging living with a spinal cord injury on top of having spina bifida. And currently, it's hard dealing with a recurrent tethered spinal cord (complication associated with spina bifida), despite my last surgery. And knowing that another surgery to try and release the recurring scar tissue could only cause a further deterioration in my function, instead of stabilizing it to help prevent further decline.
The hardest part of my therapy has been in coming to terms with how much a spinal cord injury can impact someone living with paralysis. And that therapy will be an ongoing process in trying to improve, as well as maintain, the function you have.
Fortunately, I am able to still be pretty active, with handcycling providing me with a great opportunity to strengthen my whole body. Cycling helps me be more physically active and as a result, I saw a big improvement in my overall health. Through that experience, I learned that staying as physically active as possible is crucial in helping to prevent secondary medical conditions. Do not let your injury or your medical problems define who you really are; you are much more than all those difficulties!
In the future, I hope to stay physically active and continue working toward the big goal of walking again! Through my journey, many people have encouraged me along the way, and I hope to pay it forward and help encourage other people going through a tough time to keep moving forward and to never give up, no matter how hard the situation seems. Never be afraid to reach out to someone for help during difficult times, as we may never know who we might help in return. We are in this together, and let's lift each other up with love and encouragement! On a tough day, a listening ear, helping hand, smile or hug can mean so much to someone.