Letter From the Director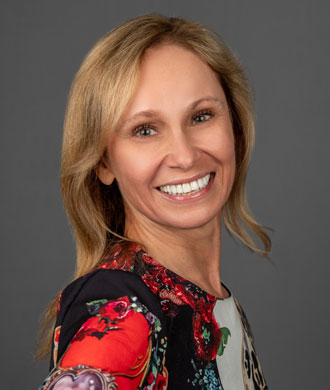 What a summer it has been at the International Center for Spinal Cord Injury! As you spend the next few minutes scrolling through our newsletter, we hope you will be inspired by what we have accomplished as you are with what our future holds.
Be sure to read the article about the opening of our third location last month! Click here to view our Flickr album of the event and to see our newest space. Our gratitude to the support of our donors is immense. Their goodwill has had an extraordinary impact on our mission to provide cutting-edge clinical care to our patients and families as well as move spinal cord injury research forward.
I look forward to seeing our patients and families in the months ahead!
All the best,
Cristina L. Sadowsky, MD
Clinical Director
International Center for Spinal Cord Injury
ICSCI Opens 3rd Location—in White Marsh
The ICSCI opened the doors to its third location last month—this time in White Marsh, Maryland. The new location will greatly extend our patient reach and employ up to 30 people. It is conveniently located off of I-95 and is easily accessible for our patients coming to us from north of Baltimore.
An anonymous donor made a transformational $3.5 million commitment to support this new location and the program as a whole. The donation will help fund the center's new equipment and establish an endowment for the HOPE Fund, which helps pay for things not covered by insurance, such as transportation to therapy appointments, hotel stays and portable wheelchair ramps, among other items.
The Robert I. Schattner Foundation, which has supported the ICSCI since 2018, provided the initial seed funding for the new location.
Adaptive Sports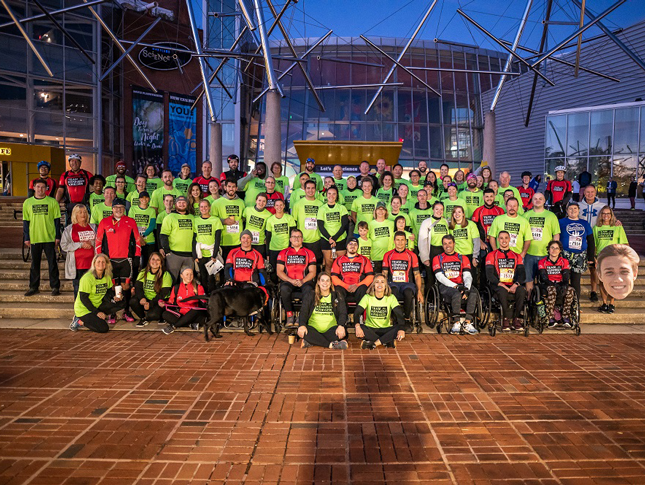 Our handcycle and wheelchair lacrosse teams are in the thick of their training seasons. The Maryland Thunder Wheelchair Lacrosse team went to Buffalo, N.Y., to compete in national championships. While they didn't bring home the championship, they joined nine other teams and nearly 150 athletes from across the country to make the 2023 event the biggest one yet! In October, our handcycling team will be racing in the Baltimore Running Festival..
In early July, Team Kennedy Krieger spent a beautiful afternoon sailing on the Chesapeake Bay with the Chesapeake Region Accessible Boating (CRAB) program. When a heat wave hit the area, we transitioned to an indoor activity and enjoyed an afternoon of bowling.
Save the dates for these upcoming events:
September 26: Fishing (Kent Island, Md.)
October 7–8: Sailing on the Impossible Dream (Baltimore, Md.)
October 14: Baltimore Running Festival (Baltimore, Md.)
Contact us: Please email AdaptiveSports@KennedyKrieger.org with any questions or for more information on a specific program or opportunity.
Follow us! Join our Team Kennedy Krieger Adaptive Sports group on Facebook. To join, simply search for "Team Kennedy Krieger Adaptive Sports" on Facebook. Request to join the group by answering the questions and acknowledging the group's rules.
NEW: Follow us on Instagram! Find us @TeamKennedyKrieger. We are a private page, so you will need to request to follow us.
Not interested in competitive adaptive sports? Join anyway! We offer noncompetitive adapted recreational activities such as the ones described above, plus you can learn about what Team Kennedy Krieger is up to and how to get involved, including as a volunteer..
Join Our Charity Team and Be Inspired
2023 Baltimore Running Festival
Saturday, October 4, 2023
Join Team Kennedy Krieger and the Institute's staff members, trainees, patients, students and friends, and their families, at the 2023 Baltimore Running Festival! Whether it's the 5K, 10K, or half or full marathon, we've got space for you!
Your participation and support allow Kennedy Krieger Institute to improve patients' quality of life and further their active lifestyles through the funding of adaptive sports, scholarships, new therapy equipment and opportunities to participate in adaptive sporting events and competitions.
Not available to participate in person? You can register to be a virtual racer. As a virtual racer, you get to sleep in on race day but still support the team and help the patients and families at Kennedy Krieger!
Visit KennedyKrieger.org/BaltimoreMarathon to register or learn more about how you can make a difference!
ICSCI Staff Participates in Podcast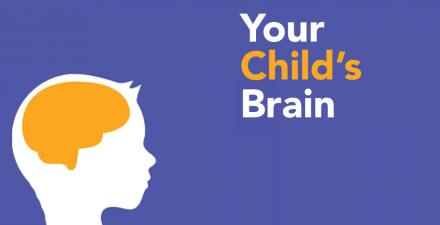 Drs. Cristina Sadowsky and Rebecca Martin join Dr. Brad Schlaggar, Kennedy Krieger Institute's president and CEO, for the September episode of "Your Child's Brain," Kennedy Krieger's monthly podcast, to discuss spinal cord injuries and the latest research related to them. The episode is part of the Institute's recognition of National Spinal Cord Injury Awareness Month in September. Check out their discussion, which airs on local Baltimore public radio station WYPR-FM beginning September 7, at KennedyKrieger.org/YCB or WYPR.org/Studios, or wherever you get your podcasts.
Research Recruitment
Because we are big believers in translational research, we are conducting and recruiting for several studies designed to advance the field of spinal cord-related paralysis.
We are recruiting for two MRI studies. One uses advanced imaging to explore central nervous system changes in adult individuals with spinal cord-related paralysis undergoing functional electrical stimulation (FES). The other study aims to use MRI technology to describe specific changes in children with spinal cord-related paralysis.
Additionally, we are studying three protocols regarding the effects of transcutaneous spinal cord stimulation, a strong neuroplastic intervention, on specific motor functions involving upper and lower limbs, in both adults and children with paralysis.
In another study, we are seeking to validate the commonly used ASIA (American Spinal Injury Association) test as a valid neurologic outcome test for individuals with multiple sclerosis.
And finally, we are participating in an international survey being administered to individuals with spinal cord-related paralysis in 40 countries around the world to identify and quantify socioeconomic and access issues. ICSCI is the lead site in the United States for the survey. This is the second iteration of the survey, which is conducted every five years.
Please reach out to our research coordinator, Shannon Inches, at Inches@KennedyKrieger.org if you would like more information about these studies.
Your Support
Thank you to all who have participated in our fundraising efforts this year! We are incredibly grateful for your support. Your gifts help us maintain the best equipment and technology possible, conduct groundbreaking research, expand our services to new locations and support our patients and their families with items not covered by insurance. Visit KennedyKrieger.org/ICSCIFund to make a tax-deductible gift. If you would like to learn more about how you can support ICSCI, contact Jen Doyle in the Office of Philanthropy at DoyleJ@KennedyKrieger.org or 443-923-4324. Thank you!