Letter from Dr. Sadowsky: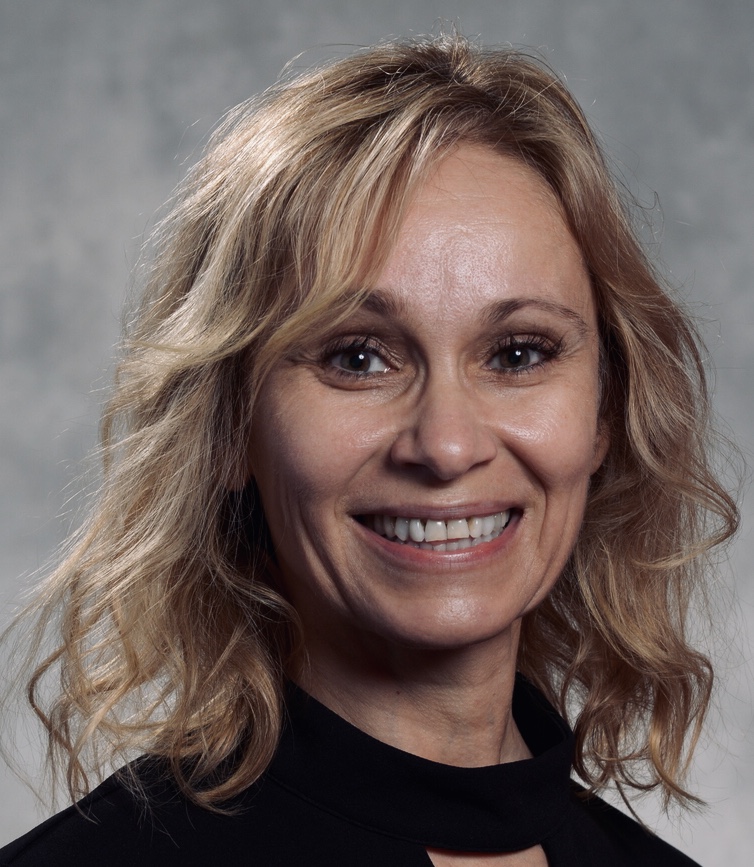 I hope this newsletter finds you well, and that you're enjoying the last few weeks of summer! Over the past few months, a number of changes have taken place at the International Center for Spinal Cord Injury. Like many other organizations, we have had to pivot in order to provide safe patient care. That has meant transitioning much of our therapy appointments to telehealth appointments. For those patients who have been able to participate in virtual appointments, it has been a successful experience, and I am so proud of our staff members, who have found innovative ways to provide treatment virtually.
We have spent the past several months developing a plan that will allow us to gradually bring patients back on-site in a safe manner. New protocols are in place to provide a safe space for our patients and visitors. We will give you more information about these changes before your next appointment. We look forward to welcoming back our patients, visitors and staff members. We have missed you!
The biggest change that has occurred over the past few months is that our new location has opened in Fulton, Maryland. This convenient location between Baltimore and Washington, D.C., is located right off of Interstate 95 and is just minutes away from Baltimore/Washington International Thurgood Marshall Airport. Read more about our new location in this newsletter. The opening of this new location provides much-needed access to care for our patients, and allows us to treat more patients than ever.
Finally, two key events are coming up this fall: Hats & Horses Benefiting Kennedy Krieger and the Team Kennedy Krieger Virtual Racing Festival. Like most other events around the country, these events will be held virtually. While that certainly changes how the events will be experienced, it also gives people who are not in the Baltimore area an opportunity to participate. These two events are very important to the growth of our center. Both provide much-needed funds to purchase new therapy equipment, support our expansion efforts, and provide recreational and athletic opportunities for our patients. Please read more about these events and how you may participate below.
Be safe and stay well,
Cristina Sadowsky, MD
Clinical Director, International Center for Spinal Cord Injury

New ICSCI Location:
The International Center for Spinal Cord Injury opened its doors on July 20 to a new location in Fulton, Maryland, for patients and their families. The 9,500-square-foot facility allows us to double our capacity to treat patients with spinal cord injuries.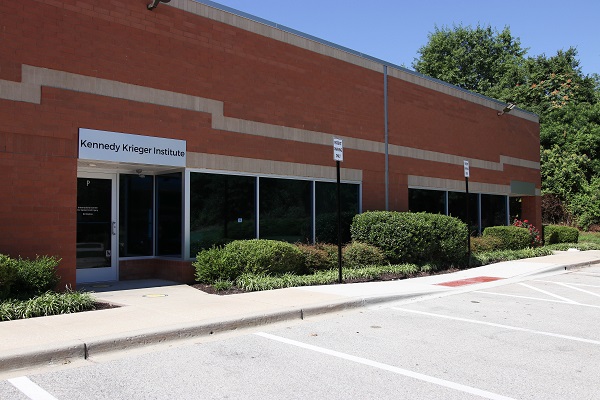 The new space is conveniently located for those traveling from Baltimore, Annapolis, Northern Virginia and Washington, D.C.
This new location of our center features an open-area gym for therapy, space for wellness and personal training programs, private clinic rooms, and a ground-level entrance. 
If you are interested in having an appointment at the new center, please call 888-923-2222.
New Center Address: 11830 West Market Place, Fulton, MD

Hats & Horses Benefiting Kennedy Krieger Institute:

​
Please join us on Friday, September 25 from 7-8 p.m. for Hats & Horses Benefiting Kennedy Krieger, hosted by the Women's Initiative Network (WIN) for Kennedy Krieger Institute. We're proud to present a FREE virtual evening of style and interactive adventure as we raise funds for and celebrate the expansion of Kennedy Krieger's International Center for Spinal Cord Injury.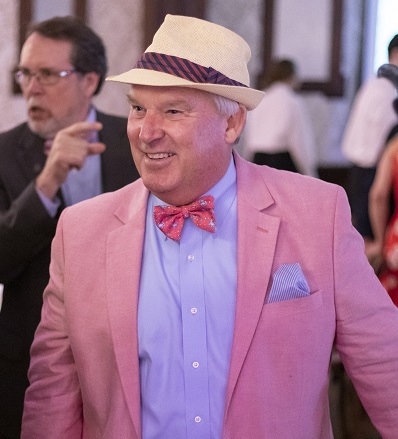 Gather with a few friends and participate together, or join us from the comfort of your home. Expect powerful storytelling and compelling moments of hope as well as friendly competition. Wear what makes you happy, don your best hat or bow tie, and tune in for a memorable night. This is one virtual event you won't want to miss!
This year's event will support the expansion of the Institute's International Center for Spinal Cord Injury through the purchase of a G-EO System™, a sophisticated robotic device that simulates the experience of walking for people experiencing paralysis, offering them opportunities for movement and providing them with profound therapeutic benefits.
To learn more or to reserve your space, click here.
 
Providing Telehealth Appointments:
Thanks to our innovative staff members, we've been offering virtual appointments via telehealth during the COVID-19 pandemic to many of our patients needing physical and/or occupational therapies. The majority of our virtual appointments have been for providing therapy, but in some cases, we've offered home assessments and assistance in planning home modifications.
We're so excited to report that, during these virtual appointments, real progress is being made by our patients. For example, one little boy gained significant improvement in his mobility, specifically in rolling on and off his stomach and transitioning from lying down to sitting up. Getting into a sitting position on his own at home was not something he was able to do before beginning his virtual appointments with us.
At one of his first telehealth appointments, the little boy's physical therapist helped him practice getting into a sitting position, and gave his family strategies and techniques they could use to help him keep practicing at home between sessions. By the next appointment, the family had sent a video of the little boy sitting up in bed by himself for the first time. And one morning, the boy's father walked into the boy's room and found him already sitting up in bed.

Advocacy Spot:
Welcome to the Advocacy Spot! Here, we aim to keep you informed about today's hot topics in legislation that impact access to services, equipment or the community, with the hope of motivating you to advocate, promoting change and protecting your rights! People are advocating for you on a daily basis, but your voice and stories make the greatest impact. In this edition, we are celebrating a great milestone in the disability rights movement and raising awareness about complex wheelchairs.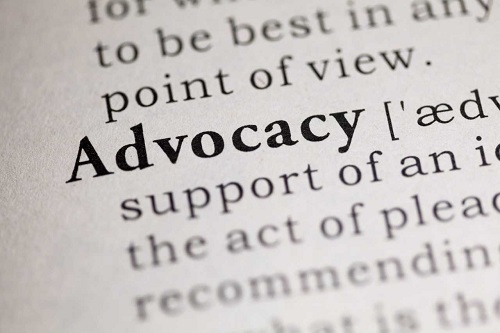 As you may imagine, since March, much of the focus of advocacy efforts across the country has been related to COVID-19. Plus, attention is turning now to the pending elections. Thus, many other issues have been put on the back burner for the time being.
30th Anniversary of the Americans with Disabilities Act (ADA)
The ADA was a landmark piece of legislation aimed at prohibiting discrimination against individuals with disabilities in the community and reducing barriers for access to public buildings, transportation, etc. On Sunday, July 26, this legislation celebrated its 30th anniversary. Though this legislation has led to significant change and greatly improved access, as compared to 30 years ago, significant work is yet to be done to bring it to its full potential.
To learn more about what is being done to honor this milestone and how to get involved in the fight to continue to strengthen this legislation, visit the United Spinal Association site or follow the hashtag #ADA30 on social media.
National Complex Rehabilitation Technology Awareness Week, August 10–14
The National Coalition for Assistive and Rehab Technology (NCART) dedicated the second week of August to raising awareness about the important role that custom (complex) wheelchairs play in the daily lives and health of the people who need them.
The ultimate goal of this week was to help legislators understand how imperative this equipment is to your ability to function each day and/or how improper equipment or delays in receiving repairs or replacement equipment has negatively impacted your life. No one can tell that story better than you, the consumer.
It's not too late to share your story! For more details, visit the Protect My Mobility site or follow NCART on Facebook and/or Twitter. This year, with COVID-19 keeping us off Capitol Hill, this movement is more important than ever! The more participants, the louder our collective voice! Plus, getting involved can be as simple as drafting an email and sending it to your congressional leaders.
Don't Know Who Your Congressional Leaders Are? No Problem!
Thanks for reading! We encourage you to get involved! You can play a significant role simply by educating someone on how these issues impact your daily life, or by making a personal connection with your Congressional representatives. Stay tuned for the next Advocacy Spot for continued updates on legislation that may affect access to care, services and the community, and ways to get involved.

Events Recap:
 
ROAR for Kids, an annual running event held every April, was held virtually this year, and thanks to everyone's support, Team ICSCI reached its goal. All proceeds from the event will be used to fund pediatric equipment for our new outpatient center that opened last month in Fulton, Maryland. Thanks to those who participated!
 
Our Impossible Dream sailing event scheduled in May was postponed. The Impossible Dream recently began its 2020 summer voyage with a virtual option to join. Check out the voyage's Facebook page (The Impossible Dream Catamaran) for live streams and videos. The catamaran is expected to return to Baltimore in the fall. Stay tuned for more information. Please visit The Impossible Dream website to learn more.
 
Our wheelchair lacrosse team, the Maryland Thunder, was awarded the 2019 Bill Belichick Foundation Grant. The foundation provides financial support through grants to individuals, communities and organizations. Please visit the Bill Belichick Foundation website for more information.
Upcoming:
Save September 26 for the Ya Gotta Regatta! For more information on this exciting event, please visit the event website.
 
To keep our patients and supporters safe during the COVID-19 pandemic, Team Kennedy Krieger will hold its own Virtual Racing Festival this year in lieu of participating in the Baltimore Running Festival (which is still being held in person).
 


By joining the extraordinary community that is Team Kennedy Krieger, you'll be able to safely race and fundraise to support our adaptive athletes. And you won't have to come to Baltimore to participate! We're still finalizing the details and will update you as soon as possible.

Please contact Katie Baldwin at BaldwinK@KennedyKrieger.org for more information on the Team Kennedy Krieger Virtual Racing Festival.

All other events are currently on hold.