Letter from Dr. Sadowsky: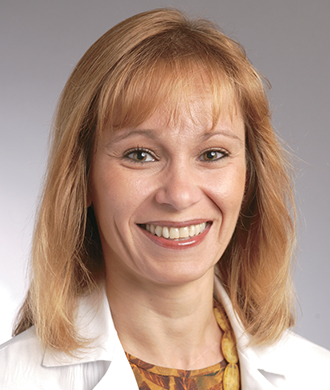 Happy New Year! The team at the International Center for Spinal Cord Injury hopes that you and your friends and family had a wonderful holiday season. I trust that at least one of your New Year's resolutions is to stay as healthy as possible in 2019 and beyond. At the center, our goal is to help our patients maintain and improve their levels of physical functioning, maximizing health and avoiding secondary complications. Some tips for maintaining good health include:
Eat a well-balanced and healthy diet.

Stay hydrated.

Exercise regularly.

Reach out to family, friends and healthcare providers if you feel stressed, sad or hopeless.

Schedule regular medical checkups.
If you have concerns about any medical or psychological issues, I encourage you to reach out to our medical team and make an appointment, especially if it has been some time since you saw your doctor. Call 800-923-9222 or visit our website to make an appointment or ask a question. We are here to help!
Live a happy life and make it matter!

Regeneration Generation 2019 - Monthly Meeting Schedule:
Join us for our monthly group, "Regeneration Generation." Every month, a speaker presents a new and interesting topic, presentation or discussion. This group is open to all individuals living with paralysis, as well as their family members, friends and caregivers.
Meetings begin at 12:15 p.m. on the dates listed below. All meetings are catered and held at:

Kennedy Krieger Institute Outpatient Center
801 North Broadway, Conference Room 202
Baltimore, MD 21205
Meeting Topics for 2019:
February 26 – Motivational Speaker

March 26 – Driving Rehabilitation (or Travel/BWI)

April 23 – Travel/BWI (or Driving Rehabilitation)

May 28 – Community Accessibility

June 25 – Parent Group: Child Development and Coping

July 23 – Panel Discussion: Home Modifications and Technology

August 27 – Understanding Benefits/Finance

September 24 – Sexuality, Women's and Men's Health

October 22 – Self Care/Adapted Dance and Sports

November/December – No meetings in November and December
Please contact us at ICSCIsupport@KennedyKrieger.org or (443) 923-9468 for more information about upcoming dates or topics, or to RSVP.

Baltimore Running Festival Recap:
Congratulations to Team Kennedy Krieger for another successful year at the Baltimore Running Festival! This past year was the team's seventh year participating in the festival, and in those seven years, more than 1,000 participants have raised about $900,000. That money has been used in a variety of ways, including for:
Rehabilitation and adaptive sporting equipment.

Wellness scholarships.

Supporting Kennedy Krieger Institute's general fund.

Hosting and sponsoring adaptive sporting events (e.g., wheelchair lacrosse, scuba diving and hand cycling) and event participants.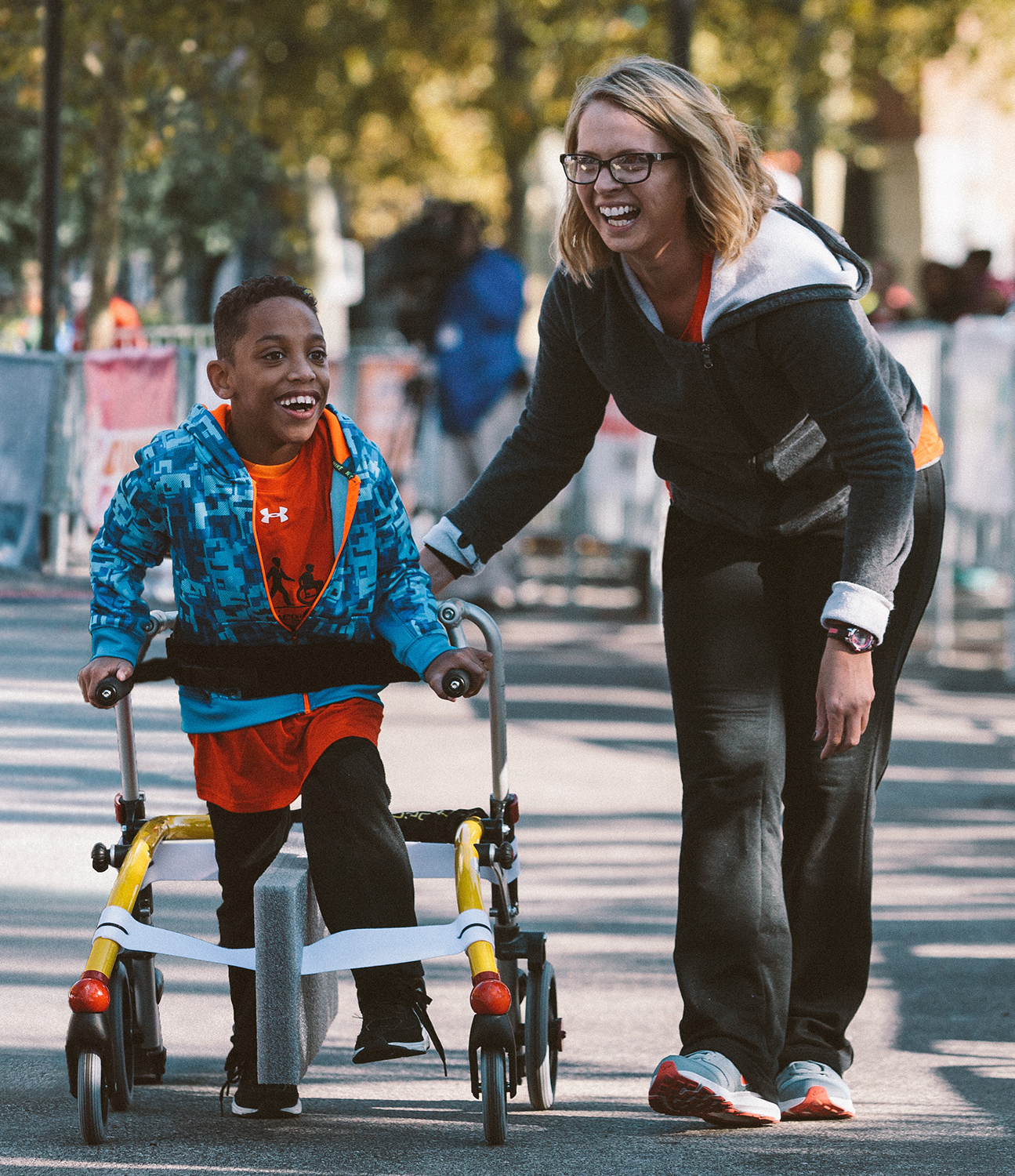 Plans are already in the works for the 2019 event, which will be held on October 19.
For those individuals who aren't able to join us on race day—don't worry! You can still participate as a virtual racer. Participating virtually allows you to support Team Kennedy Krieger in your pajamas, at your child's soccer game, at work or even on vacation! Your support will help raise money to support our patients and programs. Watch in upcoming newsletters and emails for more information about how you can be a virtual racer!
Registration for the 2019 Baltimore Running Festival will open March 1.

Trends in Spinal Cord Rehabilitation Symposium:
Join us for this premier educational event geared toward physicians, nurses, occupational and physical therapists, and other professionals who care for individuals with spinal cord injuries and disorders, as well as patients, and their families, with spinal cord injuries. Since 2011, this event has brought together the expertise of physicians, researchers and therapists to focus on the latest treatments, groundbreaking research and emerging trends across the continuum of care for individuals with chronic or acute spinal cord injuries or spinal cord dysfunction.
This year's symposium will feature two premier keynote speakers, Dr. Andrea Behrman from the University of Louisville and Dr. Sue Sisto from the University of Buffalo.
Visit the symposium website for more information and to register.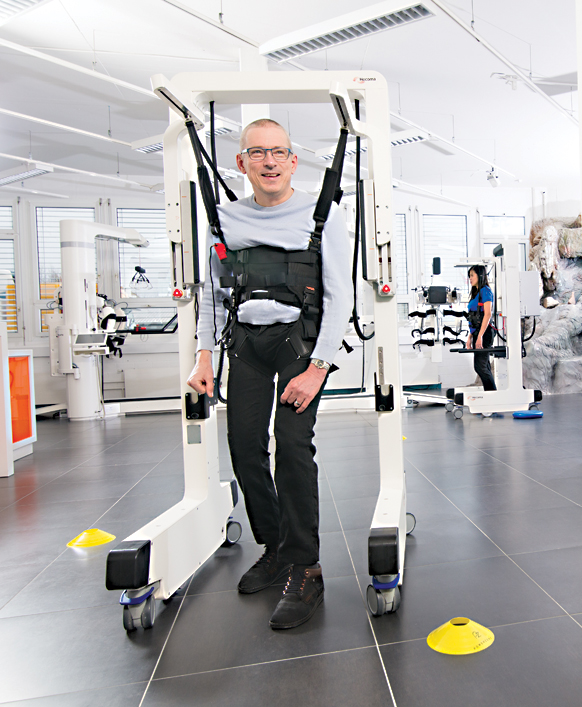 What's New?
The International Center for Spinal Cord Injury is excited to add another piece of robotic therapeutic technology to the outpatient gym: the Andago gait trainer, which bridges the gap between treadmill-based and over-ground walking. We look forward to incorporating this new piece of equipment in the therapy program for appropriate patients. Money raised from the Baltimore Running Festival helped purchase this piece of equipment, which will be arriving soon.

 
Acute Flaccid Myelitis Update:
Acute flaccid myelitis (AFM) is a rare condition that affects the body's nervous system, specifically the spinal cord. The exact cause of the illness is not known, though scientists think it is most likely the result of a viral infection. Following a respiratory illness, patients experience floppy paralysis and trouble swallowing and breathing, with typical onset occurring between August and October. There has been a biennial increase in the number of AFM cases every two years since 2014.
In November 2018, the Centers for Disease Control established an Acute Flaccid Myelitis Task Force to aid in the ongoing investigation to define the cause of AFM and improve treatment and outcomes for patients with AFM. The task force is bringing together experts from a variety of scientific, medical and public health disciplines to help solve this critical public health issue. At the International Center for Spinal Cord Injury at Kennedy Krieger Institute, we have treated, on both an inpatient and outpatient basis, about 20 percent of the pediatric AFM cases that occurred in the U.S. in 2018.
There has been quite a bit of media coverage of this condition, and many of our patients and their families have participated in bringing attention to this rare disorder. To see a story that spotlights the resilience of three of our brave patients and their families, click here.
 
Your Support Changes Lives:
Did you know you can support the International Center for Spinal Cord Injury with a philanthropic gift? We have two funds at the Center: the Hope Fund and our research fund. The Hope Fund helps individuals with spinal cord injuries who qualify for need-based assistance to cover some of the costs associated with treatment (e.g. transportation, lodging, co-pays, etc). The second fund supports research related to spinal cord injuries conducted by faculty within the center. Research helps the team develop new and improved technology and test new clinical interventions in order to provide the best care possible.