Letter From the Director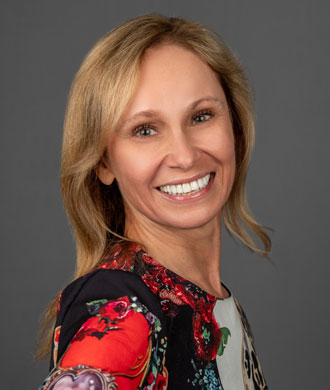 Happy Fall! We are pleased to share with you an overview of the International Center for Spinal Cord Injury. This overview provides a snapshot of our program, including the type of patients we see, the services we provide, our staffing levels, and much more. We hope to communicate just what makes the International Center for Spinal Cord Injury so unique! 
And speaking of unique—be sure to check out the information about our personal training options for patients. Providing personal training services is one of the many ways we help keep our patients as healthy as possible. Beyond the obvious physical benefits of improved fitness, working with a trainer can also improve our mental wellness and enhance our social connectedness. Check out the article to learn how you can find a personal trainer and work to improve your body and mind!
Be sure to look for details about our growing Adaptive Sports program. Participation in adapted activities provide participants with improved levels of functioning and independence in activities of daily living, increased physical capability, improved physiological capacity, increased levels of employment, and improved social status and sense of belonging. Plus, they are FUN!
Enjoy the Fall and we look forward to catching up with you soon!
Cristina Sadowsky
Clinical Director, ICSCI

ICSCI by the Numbers
This data covers the time period of July 2021-June 2022
Did you know the following about ICSCI?  Check it out.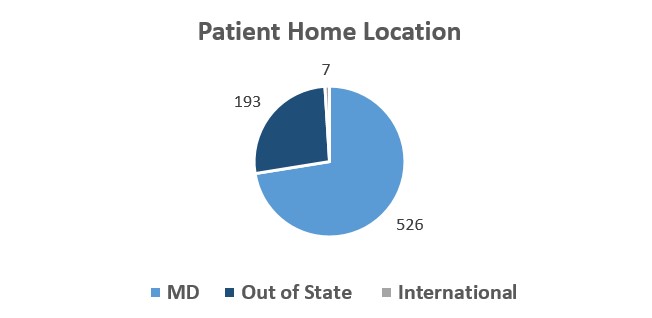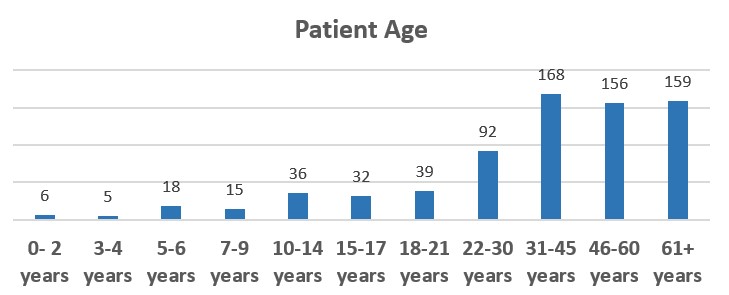 Staff Overview
126 total clinical staff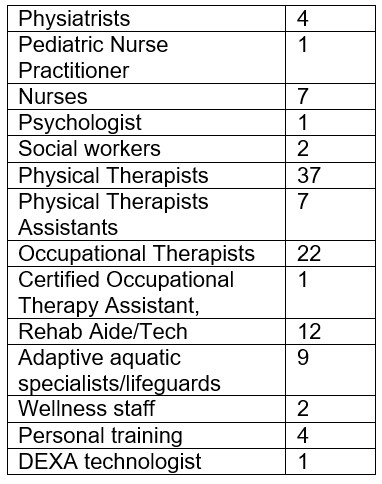 Appointments by Specialty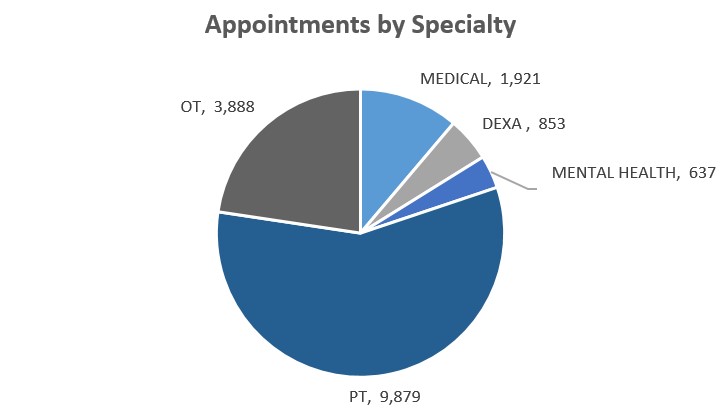 Specialty Services
Seating Clinic
Orthotics Clinic
Aquatic Therapy
Visceral manipulation
Dry needling
Wound care/lymphedema
Mental Health Services
Individual, Family and Group Therapy – Mental health therapy provided by a Psychologist, LCSW-C and a LMSW.
Support Group – Regeneration Generation held monthly. Psycho-educational group that promotes mindfulness and other evidence-based tools for coping and adjustment.
Peer Mentoring Program – Partnership with the Christopher Reeve Foundation.  Provides one-on-one mentorship.
Adolescent Peer Mentoring Program – New program started May 2022, provides teens with mentorship in a group format with a licensed professional facilitating.
Child Life Specialist - Provides education and support to children coping with SCI, as well as to their siblings, and other family members.
Personal Training: Not Your Typical Fitness Center Experience
The International Center for Spinal Cord Injury offers personal training geared towards promoting healthy and active lifestyles for our patients. We offer specialized equipment that is perfect for our clients' needs. All training sessions are supervised by a certified personal trainer and nutrition coach, who provides each client with an exercise program tailored to the client's individual goals. Whether the goal is strengthening, or improving cardiovascular endurance, balance or independence, we have all the equipment to meet your needs. Personal training is offered at both the Baltimore and Maple Lawn locations.
Personal training may be of particular benefit to:
Individuals wishing to supplement their physical therapy and home exercise programs
Individuals with preexisting conditions who would benefit from the oversight of a certified trainer while exercising
Individuals wanting to:

Improve overall quality of life
Increase functional fitness
Lose weight
Increase strength
Participate in a wellness exercise program
The sessions are highly customized to each client. Before the inception of any personal training session, a medical evaluation by physicians at Kennedy Krieger Institute will be required.
Both our Baltimore and Maple Lawn locations also offer a Wellness (open gym) program. This allows patients to independently use accessible equipment in between personal training or therapy sessions.
For more information:
Maple Lawn (Howard County):
Send an email to
Hentz@KennedyKrieger.org
to learn more about personal training or the wellness programs at our center's Howard County location.
Adaptive Sports Recap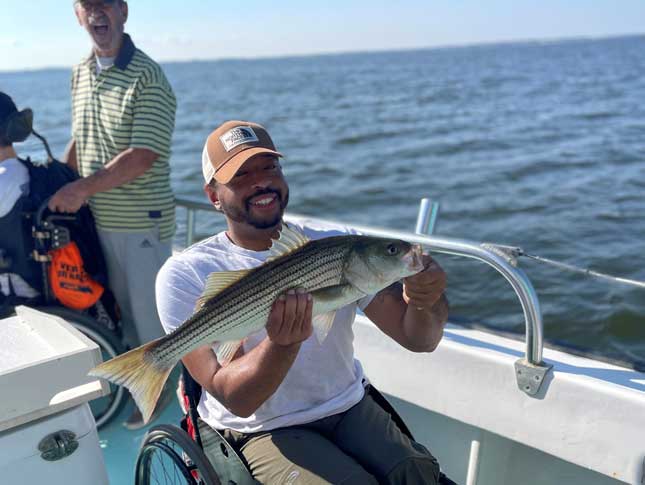 Once again, it has been a busy few months for individuals who participated in our adaptive sports program. Some of our highlights include:
We held a successful bowling event in July and plan to host another event this winter.
Team Kennedy Krieger sponsored adaptive athlete, Scott Sussman, who competed in the New Jersey State Sprint Triathlon. Scott placed first and is now a TWO TIME New Jersey State Champion Sprint Para Athlete!! Congratulations, Scott!
The Maryland Thunder Wheelchair Lacrosse team came up short while defending their national title in Colorado back in August. The team is already looking forward to their 2023 lacrosse season with some new members joining the team. They are always looking for more participants, so if you are interested, contact AdaptiveSports@KennedyKrieger.org.  
Erin Michael and Katie Baldwin, leaders of the Kennedy Krieger Adaptive Sports Program and Team Kennedy Krieger, were guests in September's episode of the "Your Child's Brain" podcast on WYPR. They sat down to chat with Daniel Romanchuk and his mother, Dr. Kim Romanchuk. Daniel is a two-time Paralympian medalist, who won gold in 2016 and bronze in 2020. He is also a world record holder and champion of multiple high-profile marathons, including the Chicago, Boston and London marathons. In addition to these guests, Kennedy Krieger President and CEO, Dr. Bradley Schlaggar, joined to discuss adaptive sports and their physical, mental and community benefits. You can listen here. 
Our infamous fishing trip took place in September. The weather was perfect, the fishing was great and the camaraderie was uplifting.
We had several very successful hiking, paddling and mountain biking events this summer with our partners at Patapsco Valley State Park.
Save the Date for these upcoming activities:
Saturday November 12, 2022 – Adaptive Mountain Biking: Join Team Kennedy Krieger and our partners at Patapsco Valley State Park for our last adaptive mountain biking event of 2022. You'll find us in the McKeldin Area of the park. Registration will open two weeks prior to the event.
Saturday November 19, 2022 – Adaptive Hike: Join Team Kennedy Krieger and our partners at Patapsco Valley State Park for our last adaptive hiking event of 2022. You'll find us in the Avalon Area of the park. Registration will open two weeks prior to the event.
Keep up to date with all of our events and activities by joining our Adaptive Sports Facebook Group.: To join, simply search for "Team Kennedy Krieger Adaptive Sports" on Facebook.  Request to join the group by answering the questions and acknowledging the group rules. Not interested in competitive adaptive sports? Join anyway! We also offer non-competitive adapted recreational activities and you can learn all about what's going on with Team Kennedy Krieger!
Your Support
Thank you to all who have participated in our fundraising efforts this year! We are incredibly grateful for your support. As we close out 2022, please keep the International Center for Spinal Cord Injury in mind as you consider your year-end contributions. Your gifts help us maintain the best equipment and technology possible, conduct groundbreaking research, and support our patients and families with items not covered by insurance. Visit KennedyKrieger.org/ICSCIFund to make a tax-deductible gift or learn more. Thank you!