Letter from Dr. Sadowsky: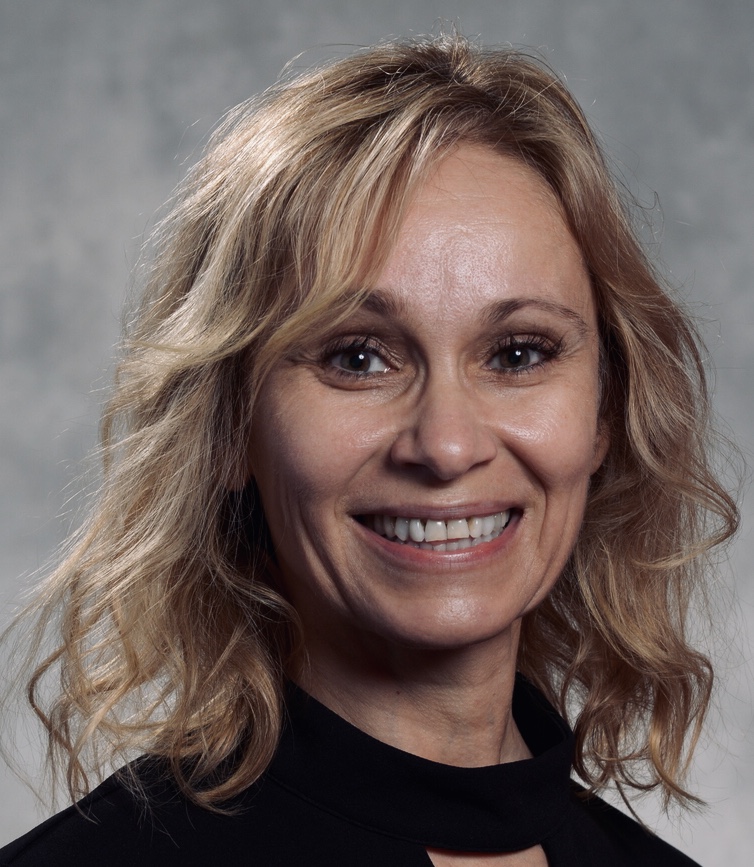 As you know, 2020 is the 15th anniversary of the founding of the International Center for Spinal Cord Injury. The past 15 years have confirmed my belief that people are the most important capital we can accrue. The quality of our lives truly depends on the quality of our relationships, and in the past decade and a half, we have fostered many strong relationships based on the shared values of love and respect for each other, a hopeful belief in progress and recovery, and the trust that science and hard work fuel "Hope Through Motion" to meaningful outcomes.
We celebrated our 15th anniversary with a week-long calendar of events, celebrations and activities. I am so glad that so many of our current and former patients and staff members were able to celebrate this milestone with us. The week-long celebration was more than just reflecting on the past 15 years. It was also about building on the future and what is to come.
In this issue of the newsletter, you can get a recap of our celebration. Unfortunately, our celebration was cut short due to the COVID-19 virus and our concern for the health and safety of our patients and staff. In this issue, we outline information about our interim telehealth program, which we have implemented during this pandemic. Patient health and safety are our primary concern. To that end, we have dramatically reduced our current outpatient services to protect our patients and staff from transmitting and contracting COVID-19. As this is an evolving situation in our nation and across the world, we look to transition medical and therapeutic care to telehealth services.
Also in this issue is information about our advocacy efforts, adaptive sports program and upcoming events, and a special announcement about our expanded location coming this fall.
Stay healthy, happy and home!
Cristina Sadowsky
Clinical Director
---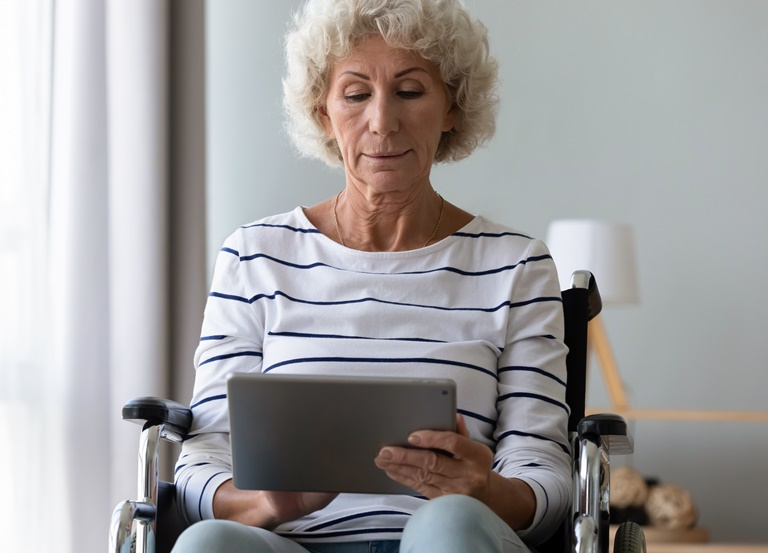 Telehealth Update:
​The ICSCI is expanding its telehealth program for patients. Telehealth involves the use of electronic technologies to support and promote distant clinical healthcare. Using these technologies will allow us to maintain and promote isolation and safe distancing while providing you with high-quality care, as always. We are contacting patients who may be appropriate for these services, either to reschedule appointments that were canceled over the past few weeks or to schedule new appointments.
We look forward to continuing to work with you and providing our specialized medical and therapy services during this challenging time. Now more than ever, it is important to maintain your best physical health. Please reach out to us with any questions or concerns.
---

Expanding Innovative Therapy to Howard County:

​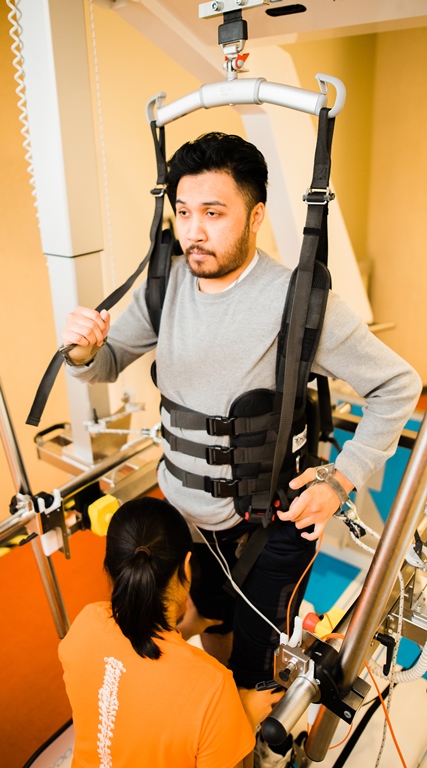 The ICSCI is bringing "Hope Through Motion" to Howard County, Maryland, thanks to generous donations from key funders who have made this dream a reality. Our new outpatient center, scheduled to open in the fall, will be located in Fulton, Maryland, close to Route I-95 for the convenience of our Washington, D.C., metro-area patients.
The new location is close to restaurants, shopping and other amenities, and will have about 5,000 square feet of treatment space. (The gym in the outpatient center at 801 North Broadway has about 3,000 square feet.) The new location will feature:
Ground-floor entries in both the front and rear of the building
Ample parking
Lots of windows for natural light
1,000 square feet of personal training and wellness space
Seating clinic
Medical offices
Aquatics with an above-ground system
Robotics equipment
This expansion will allow us to double the number of patients we see each year, and increase access to care for individuals with spinal cord injuries and disorders.
While initial funding has been secured, our fundraising efforts continue. Funds are needed to purchase the same high-quality equipment for our new space as is used in our gym at the outpatient center at 801 North Broadway. If you would like to learn more about how to get involved, please visit KennedyKrieger.org/ShareTheHope or call Jen Doyle in the Kennedy Krieger Office of Philanthropy at 443-923-4324. This expansion would not be possible without the support and dedication of our donors, physicians, therapists, staff members, patients and families. Thank you for helping us bring "Hope Through Motion" to even more individuals who need it.
Once we get closer to an official start date, care center coordinators will be working with patients who are closer to the Howard County location to be scheduled there. When we have more information, we will be communicating with everyone.
---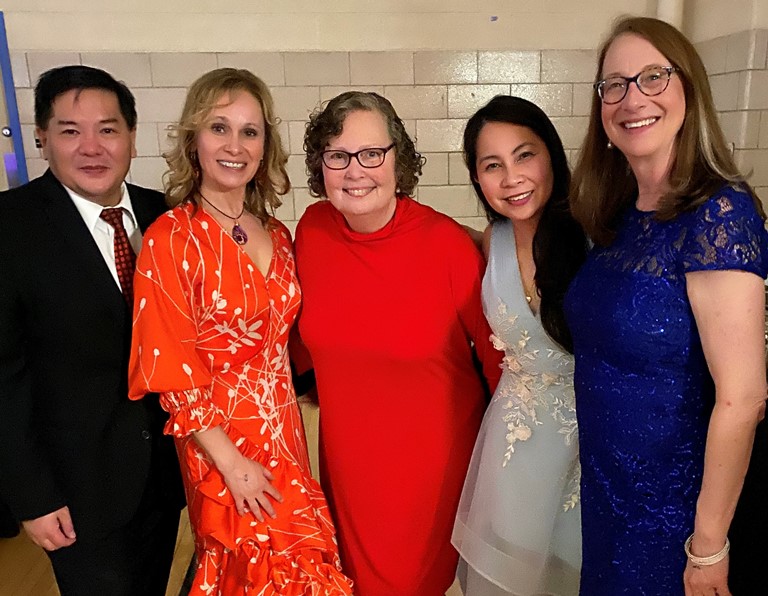 Celebrating 15 Years:
The International Center for Spinal Cord Injury celebrated its 15th anniversary with a week of fun and fellowship. More than 150 people came to celebrate our 15 years of "Hope Through Motion" at the kick-off event on Saturday, March 7, with dinner and dancing.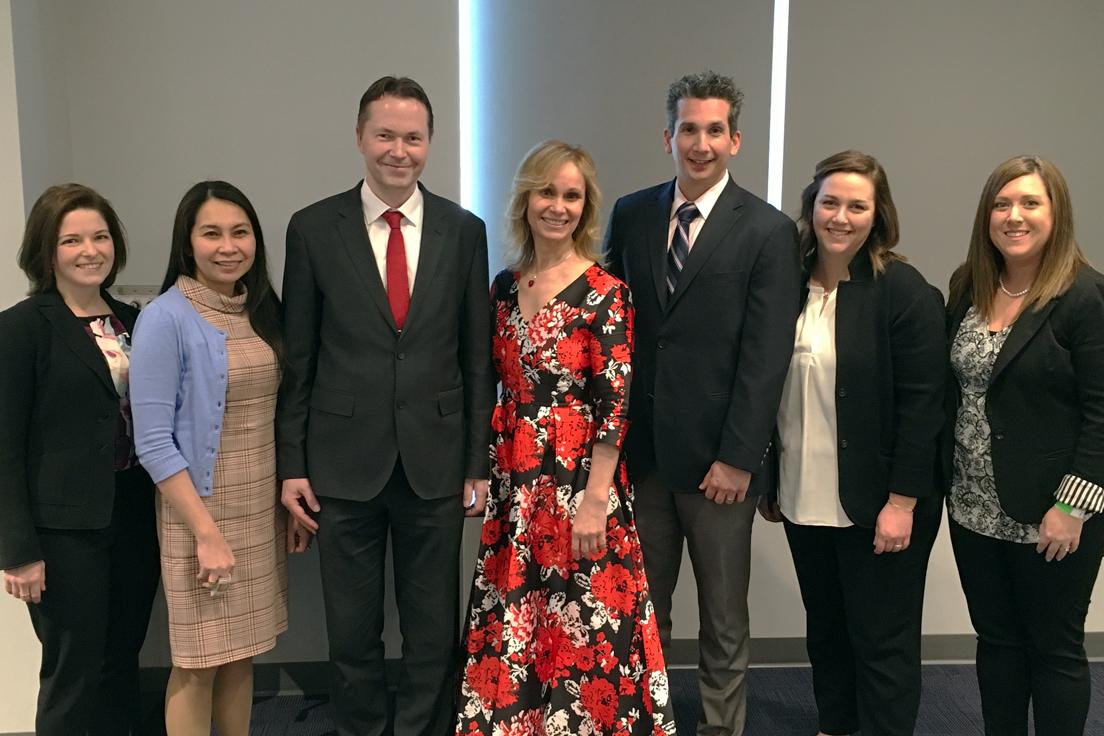 Continuing the celebration on Monday, March 9, spinal cord injury professionals and patients and families gathered for the 10th annual Trends in Spinal Cord Rehabilitation Symposium. The event was a homecoming, as each of the speakers had trained at the ICSCI as either a therapist or a spinal cord injury medicine fellow at some point in the last 15 years. The speakers were Dr. Daniel Becker, Dr. Philippines Cabahug, Cara Felter, Amanda Oakley, Dr. Argyios Stampas and Wendy Warfield.
On Tuesday, March 10, we held a moving storytelling session over lunch, during which some of our patients and caregivers shared their experiences. This event was followed by a Q&A session for patients and their families the next day. Patients and their families posed questions to a panel of ICSCI physicians, therapists and other staff members about the most recent research, how to get involved in adaptive sports, how to become a peer mentor, and more.
Unfortunately, the new coronavirus forced us to postpone our Adaptive Sports Demonstration and Resource Fair. We plan to reschedule that for people who are interested in activities like biking, golf, lacrosse, CrossFit and more. Stay tuned for details about a new date.
The celebration ended on Friday, March 13, with a breakfast social for staff members, patients and families to come together for a final salute to 15 years!
---

Adaptive Sports:
What's new with the International Center for Spinal Cord Injury Adaptive Sports Program?
In February, patients and their caregivers spent a week on the snowy peaks of Crested Butte, Colorado, where they skied and participated in other winter activities with adaptive equipment. For some participants, it was their first time on a plane or skiing. This annual trip is made possible by funds raised from the Baltimore Running Festival.
Also in February, Team Kennedy Krieger sponsored Shane Horn in the 2020 Wodapalooza CrossFit competition in Miami, Florida. Wodapalooza is a CrossFit festival that brings together more than 2,000 athletes for four days of competition. Shane competed as an adaptive athlete in the men's "seated scaled" division.
The Adaptive Sports Demonstration and Resource Fair that was to be held during the anniversary week celebrations was postponed. Be on the lookout for a new date.
Our national championship wheelchair lacrosse team, Maryland Thunder, is welcoming new players to join the team. No lacrosse experience is required. Practices are scheduled to begin once it is safe to do so.
Team Kennedy Krieger is a proud sponsor of the Impossible Dream, a fully accessible 58-foot catamaran sailboat. Two sails are currently scheduled to leave from the Baltimore Inner Harbor on Saturday, May 30 (date is tentative due to the pandemic).
Plans are already in the works for this year's Baltimore Running Festival! Funds raised by our charity team will allow us not only to purchase new therapy equipment but also to provide adaptive sports experiences like the ones mentioned above for interested patients. It is not too soon to register and be a part of the fun! Visit KennedyKrieger.org/BaltimoreMarathon to learn more or to register.
Email AdaptiveSports@KennedyKrieger.org for more information about any of these events.
---

Advocacy Spot:
Welcome to the Advocacy Spot! Here, we aim to keep you abreast of today's hot topics in legislation that impacts access to services, equipment or the community. By keeping you informed, we hope to motivate you to advocate, promoting change and protecting your rights! On a daily basis, people are advocating for you; however, your voices and your stories make the greatest impact. In this edition, we are changing things up a bit and highlighting an advocacy group and resource.
Introducing the Independence Through Enhancement of Medicare and Medicaid (ITEM) Coalition
The ITEM Coalition was formed to address inadequacies in access to assistive devices, technologies and related services. Its members include more than 80 consumer and clinician groups, including the Christopher and Dana Reeve Foundation, United Spinal Association, National Multiple Sclerosis Society, Unite 2 Fight Paralysis and the National Council on Independent Living.
The mission of the ITEM Coalition is "to raise awareness about the importance of assistive devices, technologies and related services in enhancing the function, independence, health status and quality of life of people with disabilities and chronic conditions of all ages." They are actively working on the federal level to improve your access to important devices, like custom wheelchairs, orthotics and visual aids, and to ensure you have access to essential healthcare services. Visit itemcoalition.org for the ITEM Coalition's list of 10 policy priorities for 2020, as well as more information about progress the coalition has made.
Seat Elevation and Standing Features in Power Wheelchairs
No. 1 on the ITEM Coalition's 2020 priorities list is "Medicare coverage of seat elevation and standing feature in power wheelchairs." Presently, Medicare's position is that these seat functions are not "primarily medical in nature," so they have deemed them "to be non-covered items." When a device is "non-covered," there is no payment for it; coverage is not even considered. No level of evidence or appeal will change their collective mind. The item is automatically denied.
Labeling these functions as "not primarily medical in nature" is a misinterpretation of the equipment. Power seat elevation improves the user's independence with transfers by allowing them to change seat height for each transfer surface and reducing risk of falls. Seat elevation also improves access to critical areas of the home, including cabinets, sinks, the stovetop, the thermostat, light switches, dresser drawers and the freezer/refrigerator — areas that, from a seated height, can be incredibly difficult to reach. Power standing can not only improve access to these areas of the home but also have known physical benefits, including improved bone health, improved bowel and bladder functioning, a reduced risk of wounds, decreased spasticity, and passive stretching in the hips, knees and ankles.
Necessity and application of both of these functions are determined on an individual basis. However, there is substantial evidence to show that when appropriate, both seat elevation and standing are medical in nature, improving health, independence and quality of life for the user. We need to reach out to our Congressional representatives to ask for their help in getting Medicare to change its position on these items.
Arm Yourself with Information
Here are two papers that provide evidence for how these devices improve independence and health outcomes. They are research-heavy, but may help you identify how one or both of these devices could assist you in your daily routine:
1. RESNA Position on Application of Seat Elevation Devices
2. RESNA Position on the Application of Wheelchair Standing Devices
Reach Out and Educate
Do you have either of these functions on your power chair already? Do you know that one or both of these functions would help you, but you can't afford to purchase them out of pocket? If so, we need your help! We're asking that you reach out to your Congressional representatives and share how these devices improve — or would improve — your independence, safety and/or overall health. Share your personal story: the reason you are using a power wheelchair, how that chair improves your independence, and how power seat elevation and/or power standing would enhance your level of functioning in your chair.
Don't Know Who Your Congressional Representatives Are? No Problem!
Thanks for reading! We encourage you to get involved! You can play a significant role simply by educating someone on how these issues impact your daily life or by making a personal connection with your Congressional offices. Stay tuned to the next Advocacy Spot for continued updates on legislation that may affect access to care, services and the community, and ways to get involved.