Letter From the Director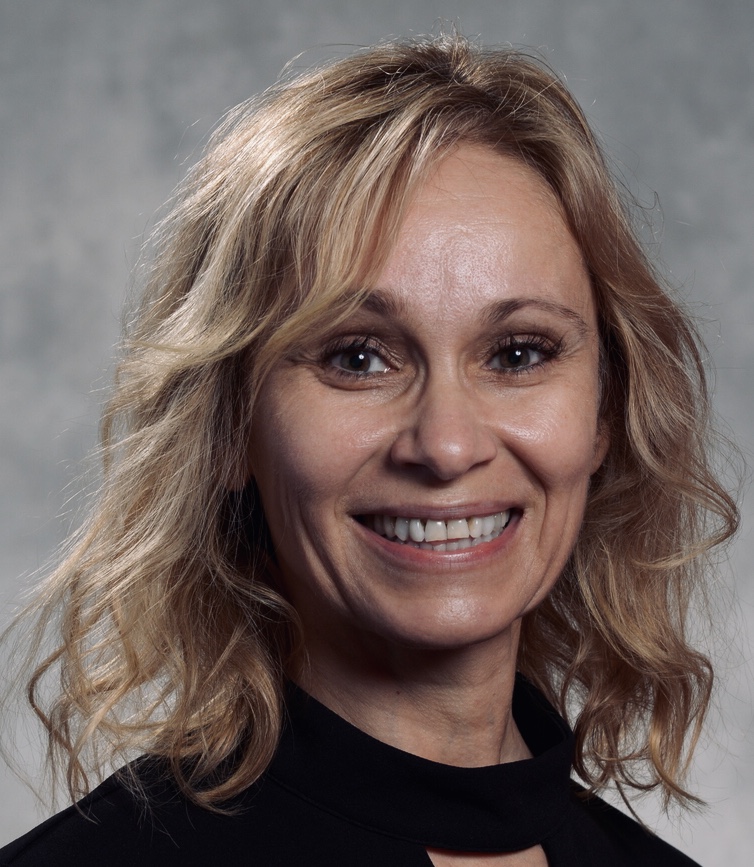 Happy summer! I hope you're staying cool in the summer heat. Remember, increased temperatures require increased caution, as individuals with a spinal cord injury are especially vulnerable to temperature extremes. So here are some cool tips to beat the heat and keep you healthy this summer:
Stay hydrated.
Limit your time outside on extremely hot days.
Stay cool by finding air-conditioned spaces, such as public libraries or cooling shelters, especially if your own home is not air-conditioned.
Wear a hat, sunglasses and light-colored clothing.
Wear sunscreen, and try to stay out of the sun during the hottest part of the day (10 a.m.–2 p.m.).
Finally, I'm pleased to announce that it looks like we will be able to have Team Kennedy Krieger back at the starting line for the Baltimore Running Festival! Join us on October 15, 2022, to support the Kennedy Krieger Institute. Learn more about the event in the article below.
I look forward to seeing our patients and families in the months ahead!
All the best,
Cristina Sadowsky, MD
Clinical Director, International Center for Spinal Cord Injury

Baltimore Running Festival--Join the Team and Be Inspired!
Join Team Kennedy Krieger for our 11th year at the Baltimore Running Festival! Whether it's the 5K, 10K, or half or full marathon, we've got space for you! Your participation and support allow Kennedy Krieger Institute to improve patients' quality of life and further their active lifestyles through the funding of adaptive sports, scholarships, new therapy equipment and opportunities to participate in adaptive sporting events and competitions. By registering, you agree to raise the fundraising minimum for your selected distance.
Benefits of racing with Team Kennedy Krieger include:
Team Kennedy Krieger athletic performance shirt
Celebratory swag from our generous sponsors
Opportunity to support Kennedy Krieger's programs and athletes
If you are not able to race in person, we also offer a virtual option. Visit KennedyKrieger.org/BaltimoreMarathon for more information or to register.
 

Adaptive Sports Recap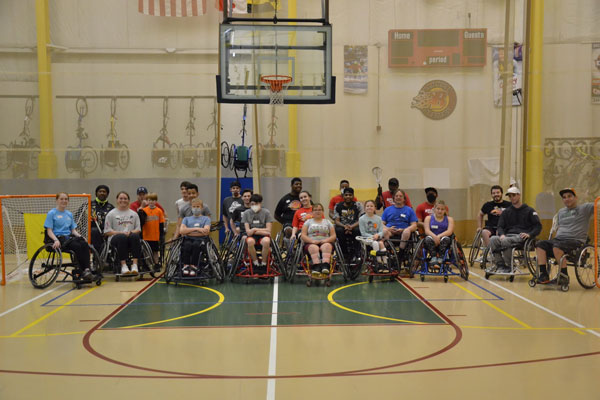 Individuals who participated in our adaptive sports program have had a busy few months! Some of our highlights include:
Team Kennedy Krieger partnered with the Bennett Blazers to host a wheelchair lacrosse clinic in May. Several players from the championship Maryland Thunder Wheelchair Lacrosse team gave a clinic where they taught participants the basics of wheelchair lacrosse. We had a great turnout with individuals from age 9 to 60 and with a wide variety of abilities—all coming together to learn the sport of wheelchair lacrosse. The Maryland Thunder Wheelchair Lacrosse team will have regular practices between now and August on Sundays at Alpha Ridge Park. Contact Mike Looney Thunderwclax@gmail.com for more information.
One of our favorite events, The Impossible Dream Catamaran, returned to Baltimore. We hosted two group sails around Baltimore's Inner Harbor and the weather couldn't have been any more perfect. They return to Baltimore again in October 2022!
Team Kennedy Krieger sponsored an afternoon sail with Chesapeake Region Accessible Boating at Sandy Point State Park.
Up Next: Are you interested in joining us for an afternoon of bowling? Help us choose the best date for a group bowling activity by participating in this survey. 
Save the Date for these fun upcoming activities:
July (TBD) – Bowling (Vote for a date above)
July 23, 2022 – Adaptive Mountain Biking
August 13, 2022 – Adaptive Surfing (VA Beach)
August 13, 2022 – Adaptive Hike
September 10, 2022 – Adaptive Paddling
September 24, 2022 – Adaptive Mountain Biking
October (TBD) – Sailing with the Impossible Dream Catamaran
October 15, 2022 – Baltimore Running Festival
Email AdaptiveSports@KennedyKrieger.org for any questions or more information on a specific program or opportunity.
Not interested in competitive adaptive sports? We still have something for you! We also offer non-competitive recreational activities and you can learn about what the Team is up to.
Join our Adaptive Sports Facebook Group: To join, simply search for "Team Kennedy Krieger Adaptive Sports" on Facebook. Request to join the group by answering the questions and acknowledging the group rules.
Maple Lawn Continues to Grow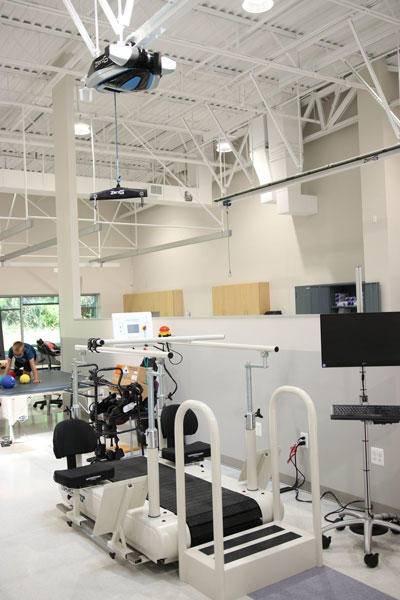 A few months ago, we announced that Maple Lawn was expanding its medical suite. We are excited to announce that the work has been completed and we are expanding the patient care we offer in Howard County. By the end of the summer, we will have Bone Densitometry (DXA) and Urodynamics available for our patients. Thanks to your support, we will be able to serve more patients and improve our offerings at Maple Lawn.
Advocacy Spot
Welcome to the Advocacy Spot, where we aim to keep you abreast of today's hot topics in legislation that impacts access to services, equipment or the community. By keeping you informed, we hope to motivate you to get directly involved with promoting change and protecting your rights! On a daily basis, people are advocating for you, but your voices and your stories make the greatest impact. In this issue, we review proposed legislation related to air travel access and a live online advocacy event that takes place every month. Keep reading!
Air Travel Access
The Air Carrier Access Act (ACAA) was signed into law in 1986. It prohibits discrimination in air travel based on disability. However, it does not adequately address many of the issues that people with disabilities regularly experience while traveling, such as injuries, damaged devices, and delays with the boarding and deplaning procedures. The ACAA also lacks a guaranteed private right to action that is present in most other civil rights laws, which gives the person the right to sue in court. Thus, people with disabilities typically receive little if any compensation for personal injuries or damage to their devices, such as wheelchairs.
The Air Carrier Access Amendments Act of 2021, S. 642 and H.R. 1969, introduced by Senator Tammy Baldwin (D-Wi.) and Representative Jim Langevin (D-R.I.-2), will address the problems by:
Strengthening ACAA enforcement by requiring referral of certain passenger-filed complaints to the Department of Justice and establishing a private right of action (the ability to sue for grievances)
Ensuring new airplanes are designed to accommodate the needs of people with disabilities by requiring airlines meet defined accessibility standards to address safe and effective boarding and deplaning, visually accessible announcements, seating accommodations, lavatories, and better stowage options for assistive devices
Requiring removal of access barriers on existing airplanes to the extent that it is readily achievable, easily accomplishable and may be done without much difficulty or expense
Specifying that airport facilities, kiosks and websites must be accessible
Improving overall safety of air travel for passengers with disabilities
Please use this link to draft a letter to your senators and representative asking for their support for this legislation If you have a story related to difficulties you have personally experienced while traveling, please modify the draft letter to include it (they provide a space for that). The personal stories have a far greater impact than the generic letters.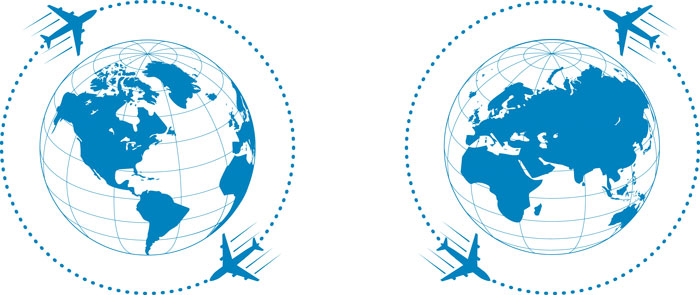 Employment
There is a provision in the Fair Labor Standards Act that allows employers to apply for a special certificate from the U.S. Department of Labor to pay people with disabilities a subminimum wage. In other words, thousands of Americans with disabilities are paid less than the minimum wage, due to the existence of this certificate.
The Transformation to Competitive Integrated Employment Act, S. 3238 and H.R. 2373, introduced by Senators Bob Casey (D-Pa.) and Steve Daines (R-Mont.) and Representatives Bobby Scott (D-Va.) and Cathy McMorris Rodgers (R-Wa.), would:
Implement goals laid out in the Work Innovation and Opportunity Act (WIOA) by providing grants to states or employers currently paying subminimum wage to works with disabilities. These grants would:

Go towards transitioning employers to a business model that pays at least minimum wage to workers with disabilities and continue to provide services and supports to workers with disabilities, particularly those with the most significant disabilities.
Prohibit the U.S. Secretary of Labor from issuing new certificates that permit employers to pay subminimum wages and phase out the use of subminimum wage practices.

Create a technical assistance center to support employers making the transition to help them continue to provide wrap around services and support for workers as the business moves to a competitive integrated business model, including how to use Medicaid home and community-based services to support people with complex disabilities.
This bill has bipartisan support, which is even more powerful! Please use this link to draft a letter to your senators and representatives, asking for their support for this legislation. Remember, if you have a story about employment, share it!
Funding for Spinal Cord Injury (SCI) Model Systems
For more than 50 years, the SCI Model Systems program has been the backbone of a comprehensive, multidisciplinary system of care, research and resources for people living with SCI. The services the program provides and the interventions it researches include the whole rehabilitation process, from emergency services at time of injury through a person's full return to participation in the community.
Federal funding for the SCI Model Systems program has not kept pace with the growth of the SCI community or inflation. As a result, the current SCI Model Systems program is experiencing increased burdens and stretched budgets. The length of inpatient rehabilitation provided per patient has dropped significantly nationwide, resulting in many people with SCI feeling poorly prepared to return to their homes and communities.
Kennedy Krieger's International Center for Spinal Cord Injury cannot be a model system, as we do not provide the entirety of care from injury. However, we benefit greatly from the research being performed by these healthcare organizations. Additionally, our patients benefit from the work of these SCI Model Systems, even if they did not receive services from them. These organizations provide information to the public, both nationally and internationally, and greatly impact the standard of care for SCI.
We are asking policy makers and appropriators to increase funding for these SCI Model Systems, the National Spinal Cord Injury Statistical Center (NSCISC) and the Model Systems Knowledge Translation Center (MSKTC) to accommodate for the 50% increase in the number of people living with SCI and inflation. Please use this link for more details and to draft a letter to your congressional representative.
***
Thanks for reading! We encourage you to get involved! You can play a significant role by simply educating someone on how these issues impact your daily life or by making a personal connection with your congressional offices. Stay tuned to the next Spot for additional updates on legislation that may affect access to care, services and the community and ways in which you can get involved.
Your Support
Thank you to all who have participated in our fundraising efforts this year! We are incredibly grateful for your support. Your gifts help us maintain the best equipment and technology possible, conduct groundbreaking research, and support our patients and their families with items not covered by insurance. Visit KennedyKrieger.org/ICSCIFund to make a tax-deductible gift or learn more. Thank you!
Publications:
Haywood, C., Martin, R., Dent, K., & Mulcahey, M. J. (2022). Development of the International Spinal Cord Injury Basic Data Set for informal caregivers. Spinal Cord. https://doi.org/10.1038/s41393-022-00810-0
McIntyre, A., Sadowsky, C., Behrman, A., Martin, R., Augutis, M., Cassidy, C., Betz, R., Ertzgaard, P., Mulcahey, M. J., & SCIRE Project Research Group. (2022). A Systematic Review of the Scientific Literature for Rehabilitation/Habilitation Among Individuals With Pediatric-Onset Spinal Cord Injury. Topics in Spinal Cord Injury Rehabilitation, 28(2), 13–90. https://doi.org/10.46292/sci21-00046
Murdoch, S., McCool A. (2022, March 23). Reclaiming a Child's Independence Through Power Mobility.Rehab Management Magazine. 35(2):20-22.https://rehabpub.com/mobility/power-wheelchairs/reclaiming-childs-independence-through-power-mobility/