Letter from Dr. Sadowsky: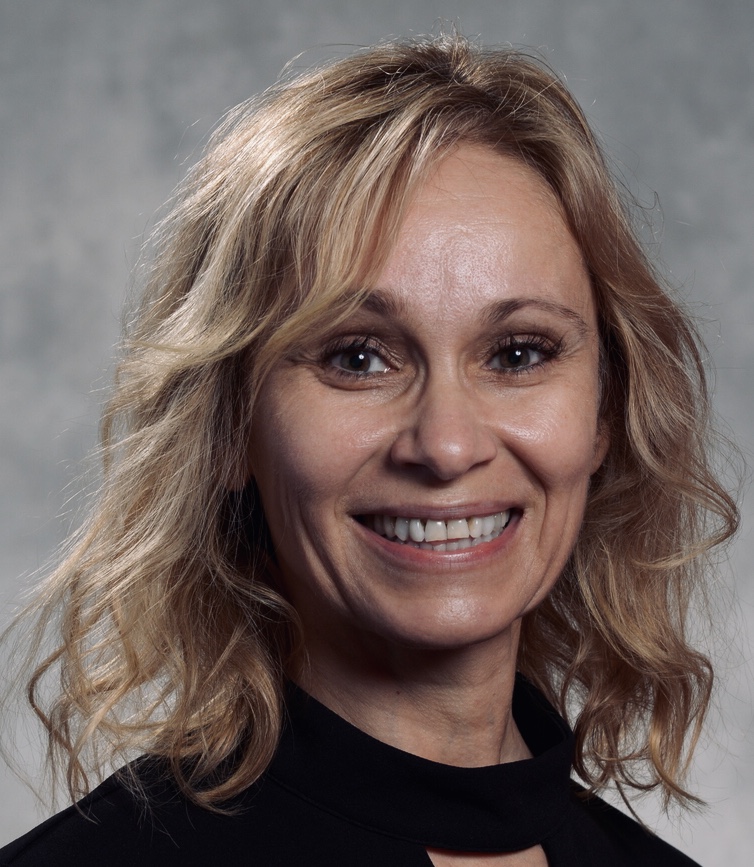 Greetings from the International Center for Spinal Cord Injury (ICSCI) at Kennedy Krieger Institute! It has been a busy and exciting past few months for ICSCI—our clinical staff has been busy treating and writing papers, our adaptive sports programs have expanded, and we have hosted, organized and participated in a number of activities that we hope will raise awareness of spinal cord injuries. Look for more information about these activities in this newsletter.
Looking ahead to 2020, we are excited to celebrate the 15th anniversary of ICSCI. When the program started in 2005, we saw 55 patients with 10 employees. Today that number includes 119 employees and close to 1000 patients a year. We are planning a number of activities to take place this March to celebrate our anniversary. We encourage all patients, current and former, to join us in our celebration and learn more about where we have been and where we are going. You will find a list of activities in this newsletter. One key goal for the future will be increasing access to clinical care for those with spinal cord injuries.
On behalf of the staff at the International Center for Spinal Cord Injury, we wish you and your family a happy and healthy holiday season. We look forward to seeing you in 2020!

Baltimore Running Festival Hits the Road: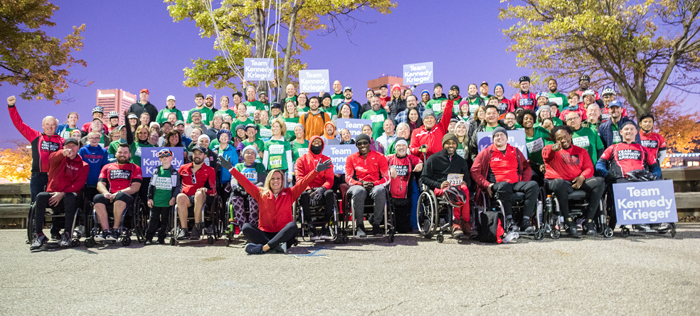 ​
Team Kennedy Krieger made a big splash at the Baltimore Running Festival this past October. More than 170 patients, staff members and community members walked, ran, biked and handcycled their way through the streets of Baltimore in this annual event. This was the eighth year of Team Kennedy Krieger's participation in the race, and the team raised more than $100,000 to support key initiatives and purchase innovative therapy equipment. Make sure to check out some of the photos taken at the race, and plan on being part of the fun by joining us on Saturday, October 17, 2020, for next year's event.

Wheelchair Lacrosse Team Wins National Championship: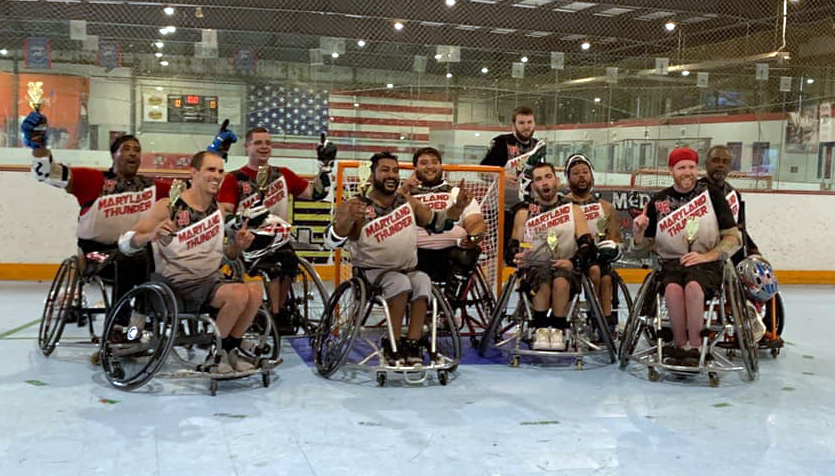 ​
Congratulations to Kennedy Krieger Institute's wheelchair lacrosse team for winning the 2019 Wheelchair Lacrosse USA national championship! The team of 12 athletes traveled to Long Island, where they played seven games over two days before defeating a Colorado squad, 5 to 1, in the final.

ICSCI 15th Anniversary—Help Us Celebrate!
Since 2005, the International Center for Spinal Cord Injury has provided new hope for people with spinal cord injuries and paralysis. To celebrate our 15th anniversary, we are holding a weeklong series of events, patient education sessions and social activities for patients, families and staff members.
Be a Part of the ICSCI 15th Anniversary Yearbook:
In conjunction with our anniversary, we are encouraging current and former patients, as well as their families, to share their own stories as part of an ICSCI Yearbook. If you would like to participate, please send your submission to ICSCINews@KennedyKrieger.org by January 12, 2019. Learn more about submission guidelines here.
Save the dates for these 2020 activities:
Anniversary Reception:
Saturday, March 7
6–10 p.m.

Includes buffet dinner, dancing and fun activities. Cocktail attire requested. Cost of attendance is free for patients and one guest per patient. Additional guest tickets may be purchased for $25 each. Children ages 4 and under may attend free of charge, and tickets for children ages 5–13 are $10 each.
 
Trends in Spinal Cord Rehabilitation Symposium:
Monday, March 9
3:30–8 p.m.

Our annual symposium features the following speakers, each of whom trained as either a therapist or spinal cord injury medicine fellow at ICSCI over the past 15 years: Dr. Daniel Becker, Dr. Philippines Cabahug, Cara Felter, Amanda Oakley, Dr. Argyios Stampas and Wendy Warfield.
 
Regeneration Generation:
Tuesday, March 10
12–2 p.m.

This event will feature storytelling by patients and families to share their experiences.
 
Patient Q&A:
Wednesday, March 11
12–2 p.m.

Join us for a panel discussion featuring clinical and operational staff members focusing on a variety of topics including research, mental health and future plans for ICSCI.
 
Adaptive Sports Demonstrations:
Thursday, March 12
5–8 p.m.

Have you ever wondered if adaptive sports might be a good fit for you? If so, join us to learn about lacrosse, handcycling, basketball and sled hockey.
 
Breakfast Social:
Friday, March 13
8–10:30 a.m.

End the celebratory week with a breakfast social. Most of the events are free of charge (unless otherwise noted), but registration is required. Visit KennedyKrieger.org/ICSCIAnniversary to learn more about our anniversary celebration events or to register to attend.

 
ICSCI Publications and Presentations:

Some recently-published publications and presentations from our staff include:
 "Early use of an implantable diaphragm pacing stimulator for a child with severe acute flaccid myelitis – a case report," by Travis L. Edmiston, MD; Cristina Sadowsky, MD; and colleagues was published online by Spinal Cord Series and Cases in July 2019.
 "Acute Flaccid Myelitis – clinical experience and outcomes," webinar was hosted by Janet Dean, MS, RN; Courtney Porter, PT, DPT; Kaitlin Hagen, OT; and Cristina Sadowsky, MD for the American Congress of Rehabilitation Medicine Pediatric Rehabilitation Networking Group in August 2019.
 "Wheelchair Training Done Right" by Meredith Budai, PT, DPT, ATP/SMS, CRND, and Sarah Murdoch, PT, DPT, ATP, was published in the August 2019 issue of Rehab Management Magazine.
ICSCI staff members presented at the 2019 Academy of Spinal Cord Injury Professionals Conference in Nashville, Tennessee, September 1–4:
 "Acute Flaccid Myelitis: Activity Based Restorative Therapy and Rehabilitation Outcomes." presented by Janet Dean, MS, RN, CRRN, CRNP; Cristina Sadowsky, MD; Courtney Porter, PT, DPT; Alaena McCool, MSOT, OTR/L; Kaitlin Hagen, MOT, OTR/L; and Rebecca Martin, OTR/L, OTD, presented
Updates to the International Standards for Neurological Classification of Spinal Cord Injury (ISNCSCI) were discussed by Cristina Sadowsky, MD.
"Acute Flaccid Myelitis – we have looked back and learned; clinical management, outcomes and rehabilitation issues" was presented on October 22, 2019 by Cristina Sadowsky, MD, and Alaena McCool, MS, OTR/L at the American College of Osteopathic Pediatricians Annual Conference.

ICSCI staff members presented at the 2019 Rare Neuro-Immune Disorders Symposium in Columbus, Ohio, September 19–21:
 
 "What is Spasticity in Rare Neuro-Immune Disorders?" and "Sexual Dysfunction: Answers to the Questions You Were Afraid to Ask." Was presented by Philippines Cabahug, MD.
 "Rehabilitation and Rare Neuro-Immune Disorders: current best practices and future advances" and "All Things Urological: UTIs, Catheters and Incontinence" was presented by Cristina Sadowsky, MD. She was also part of a panel presentation, "Collaborative Efforts to Address an Urgent Health Need: AFM Working Group."
 "How to Manage Constipation and Prevent Accidents: Bowel Management Strategies" was presented by Janet Dean, MS, RN, CRRN, CRNP, CRND, presented
 
Your Support Changes Lives:
Did you know you can support the International Center for Spinal Cord Injury with a philanthropic gift? We have two funds at the Center: the Hope Fund and our research fund. The Hope Fund helps individuals with spinal cord injuries who qualify for need-based assistance to cover some of the costs associated with treatment (e.g. transportation, lodging, co-pays, etc). The second fund supports research related to spinal cord injuries conducted by faculty within the center. Research helps the team develop new and improved technology and test new clinical interventions in order to provide the best care possible.