All Kennedy Krieger Institute training faculty in the Center for Innovation and Leadership in Special Education (CILSE) fellowship program have extensive experience working in the broad field of neurodevelopmental disabilities, ranging from laboratory to clinical and educational settings. 
Our multidisciplinary core faculty includes members who hold academic appointments through the Johns Hopkins University Schools of Medicine, Public Health, Education, Business, and Arts & Sciences, and through Towson University.
---
Nancy S. Grasmick, PhD
Co-Director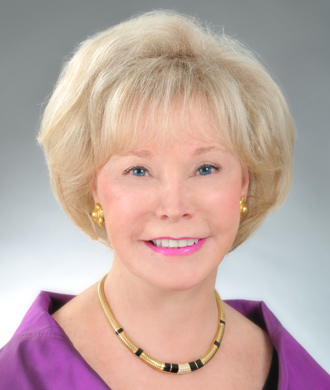 Dr. Nancy Grasmick is the nation's longest serving state education chief and Maryland's first female superintendent of schools. Under her leadership, the state of Maryland received one of the federal government's coveted Race to the Top education grants in 2010, worth up to $250 million to continue building upon a solid record of school reform. In addition, for a fourth straight year, Education Week ranked Maryland's public school system first in the nation in 2012.

Dr. Grasmick has received numerous awards for her visionary leadership, including the national Harold W. McGraw, Jr. Prize in Education. In 2011, she was inducted into The Daily Record's "Circle of Influence," recognizing her as a "Most Influential Marylander." In 2010, the College Board awarded her the national William U. Harris Award of Excellence, and the National Art Education Association honored her with the Distinguished Service, Outside the Profession Award. Dr. Grasmick is also a presidential scholar at Towson University.

Read more about Dr. Grasmick.
---
Lisa Jacobson, PhD, NCSP, ABPP
Co-Director
Core Director, Neuroscience of Learning & the Learner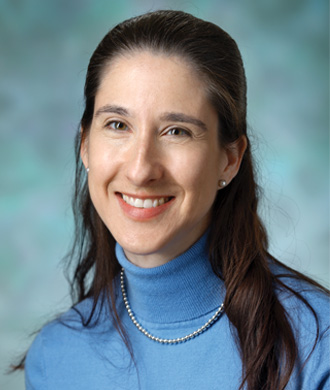 After graduating from Davidson College with a Bachelor of Arts in Psychology, Dr. Jacobson completed her Master of Education and Education Specialist degree in School Psychology at the College of William & Mary in Virginia.  She then worked as a school psychologist before completing her Ph.D. in Clinical Psychology at the University of Virginia in Charlottesville, Virginia. She completed her clinical internship in neurodevelopment and neuropsychology at the Mailman Center for Child Development, University of Miami Miller School of Medicine, in Miami, Florida, and then completed her post-doctoral residency in pediatric neuropsychology at the Kennedy Krieger Institute and Johns Hopkins University School of Medicine.
She joined Kennedy Krieger as a pediatric neuropsychologist in 2010, where she provides training and supervision for graduate student externs, interns, and post-doctoral fellows in the outpatient clinics of the Neuropsychology Department. Clinically, she sees children for evaluation with a variety of developmental and medical conditions, primarily within the department's Neuro-oncology Clinic and Executive Function Clinic. Dr. Jacobson is the director of the Neuroscience of Learning and the Learner Core at the Center for Innovation and Leadership in Special Education.
---
Lisa Carey, EdD
Assistant Director of CILSE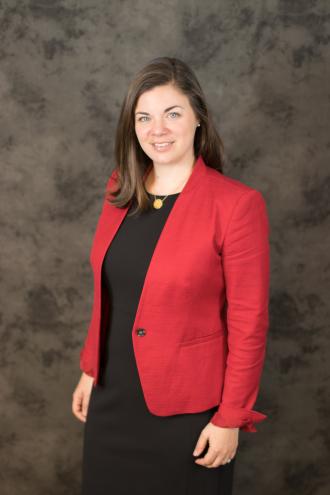 Dr. Lisa Beth Carey is a teacher educator and researcher with a focus on improving educational experiences and outcomes for students with neurodevelopmental disabilities. Dr. Carey was one of the inaugural fellows of the Center for Innovation and Leadership in Special Education, where she received extensive training in the cognitive neuroscience of learning, behavioral science, school law, and research methods.
Before she was accepted as one of the inaugural fellows at the Center for Innovation and Leadership in Special Education, Dr. Carey was a special educator in St. Mary's and Baltimore Counties of Maryland, specializing in inclusive practices for students with emotional-behavioral and developmental disabilities. She has taught as adjunct special education faculty at St. Mary's College of Maryland and Towson University. Dr. Carey is a member of the CAST National Faculty and has facilitated Universal Design for Learning (UDL) professional learning projects nationwide.
Dr. Carey holds a BA in history from St. Mary's College of Maryland, a Masters in Teaching from Goucher College, an Administrator One advanced certificate from Towson University, and a Doctorate in Instructional Technology from Towson University.
---
Aila Dommestrup, PhD, BCBA-D
Core Director, Principles of Behavior Change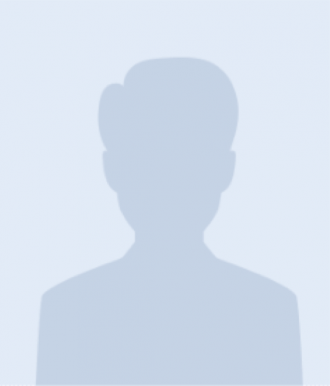 Dr. Aila Dommestrup is a licensed psychologist and a board certified behavior analyst (BCBA-D) and supervising psychologist with the Neurobehavioral Unit – Outpatient Program at Kennedy Krieger Institute which serves children and adolescents with developmental disabilities and their families who are referred for the assessment and treatment of severe problem behavior. Dr. Dommestrup graduated from Syracuse University in 2006 with bachelor of art's degrees in psychology and sociology. She received her doctoral degree in 2013 in School Psychology with an emphasis in Autism Spectrum Disorders from the University of Georgia. Dr. Dommestrup completed her doctoral internship and two years of post-doctoral fellowship training at the Kennedy Krieger Institute and the Johns Hopkins University School of Medicine.
---
Alison Pritchard, PhD, ABPP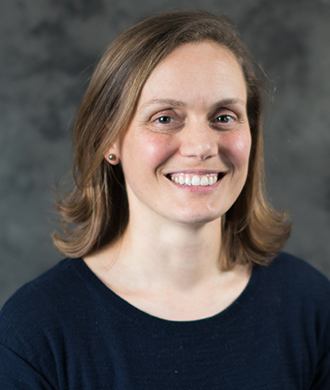 Dr. Alison Pritchard is a licensed and board-certified clinical psychologist and research scientist in the Department of Neuropsychology at the Kennedy Krieger Institute. She serves as the program director of the Neuropsychology Research Laband the Neuropsychology Research Training Program, as well as program coordinator of the Executive Function Clinic. Dr. Pritchard also holds an appointment as assistant professor of Psychiatry and Behavioral Sciences at the Johns Hopkins University School of Medicine.
Read more about Dr. Pritchard.
---
Maureen van Stone, Esq.
Core Director, Leadership, Law, and Management Principles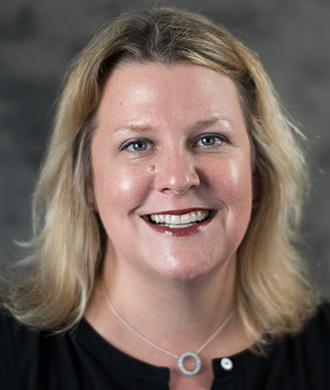 Maureen earned a bachelor's degree in psychology at the University of Southern California, a master's degree in developmental psychology at The Johns Hopkins University, and a Juris Doctor at Whittier Law School, with a concentration on children's legal issues.  Prior to law school, Maureen worked as a clinician on the Neurobehavioral Unit in the Department of Behavioral Psychology at Kennedy Krieger for six years.
Maureen van Stone is the associate director of the Maryland Center for Developmental Disabilities (MCDD) at Kennedy Krieger Institute (KKI) and the director of Project HEAL (Health, Education, Advocacy, and Law), a MCDD community-based program.  Project HEAL is Maryland's only medical-legal partnership, which provides advocacy and legal services to low-income families and children with disabilities who receive services at Kennedy Krieger.

Read more about Maureen van Stone.
---
Jonathan Schmidt, PhD, BCBA-D
Consulting Facutly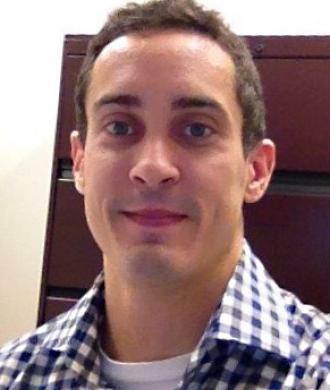 Dr. Schmidt graduated with his doctoral degree in school psychology from the University of South Carolina in 2010. After finishing his coursework, he completed an internship at The May Institute and a postdoctoral fellowship at Kennedy Krieger Institute and the Johns Hopkins University School of Medicine. During both his internship and fellowship, he focused on neuropsychological assessment, as well as assessing and treating problem behavior displayed by individuals with intellectual and developmental disabilities.
Currently, Dr. Schmidt is a senior behavior analyst at Kennedy Krieger Institute on the inpatient Neurobehavioral Unit. His primary responsibilities in this role are to supervise the assessment and treatment of individuals who are admitted for severe problem behavior, and consult with relevant caregivers to ensure effective service delivery. Dr. Schmidt is a licensed psychologist in the state of Maryland, and a board certified behavior analyst at the doctoral level (BCBA-D).

Read more about Dr. Schmidt.
---
Kimberly Anderson
Administrative Coordinator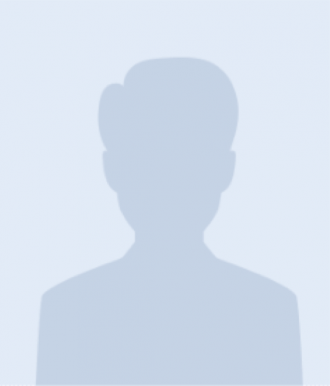 Kimberly joined the Institute in 1995 as a clinic coordinator and was later promoted to grants manager in the Department of Developmental Cognitive Neurology in 2003. In addition to her grants manager position, she provides CILSE with day-to-day administrative support and helps manage the Center's finances.