Alison E.
Pritchard
,
PhD, ABPP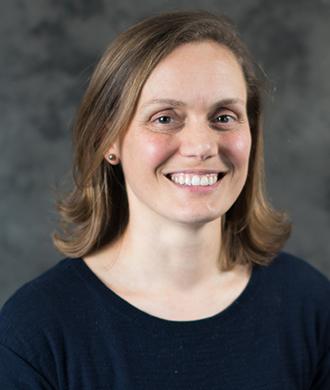 Co-Director, Department of Neuropsychology
Kennedy Krieger Institute
1750 E. Fairmount Avenue
Baltimore, MD 21231
United States
About
Dr. Alison Pritchard is a licensed and board-certified child and adolescent clinical psychologist who serves as the Co-Director of and research scientist in the Department of Neuropsychology at the Kennedy Krieger Institute. She also holds an appointment as assistant professor of Psychiatry and Behavioral Sciences at the Johns Hopkins University School of Medicine. Dr. Pritchard sees patients for psychological assessment in the Targeted Assessment Clinic and in the Consultation Clinic within the Neuropsychology Department's outpatient program.
Education
After graduating from Kenyon College with a B.A. in Psychology, Dr. Pritchard completed her graduate training in clinical psychology, with an emphasis in child development, at the University of Delaware, earning her Ph.D. in 2006. She worked as a pre-doctoral intern at the Devereux Foundation, a residential treatment program for children and adolescents with severe emotional and behavioral dysfunction. In 2008, Dr. Pritchard completed her post-doctoral fellowship in clinical child psychology and neurodevelopmental disabilities within the Department of Neuropsychology at the Kennedy Krieger Institute/Johns Hopkins University School of Medicine. She then worked in private practice, specializing in psychological assessment, for two years before returning to the Kennedy Krieger Institute's Neuropsychology Department.
Research
Dr. Pritchard's research interests center around the development of an evidence base for the etiology, treatment, educational services, and accommodations for children with attention-deficit/hyperactivity disorder (ADHD) and learning disabilities. She has served as principal investigator for a project designed to evaluate the effectiveness of commonly administered academic accommodations in improving the standardized testing performance of middle school students with ADHD and learning disabilities and for a neuroimaging study of the role of brain-based iron concentrations in attention and cognitive control. Dr. Pritchard also focuses her research efforts on the effective implementation of a Learning Healthcare Systems framework.
In addition, she is involved in collaborations with other Institute and School of Medicine faculty on research projects which involve characterizing behavioral profiles of clinical subgroups of children and adolescents with Down Syndrome and establishing psychometric characteristics of measures used in clinical populations.
Dr. Pritchard's NCBI My Bibliography page
Related Links
Research Publications
Jacobson LA, Pritchard AE, Koriakin TA, Jones KE, Mahone EM (2016). Initial Examination of the BRIEF2 in Clinically Referred Children With and Without ADHD Symptoms. J Atten Disord. , .
Pritchard AE, Koriakin T, Carey L, Bellows A, Jacobson L, Mahone EM (2016). Academic Testing Accommodations for ADHD: Do They Help? Learn Disabil (Pittsbg). 21(2), 67-78.
Pritchard AE, Kalback S, McCurdy M, Capone GT (2015). Executive functions among youth with Down Syndrome and co-existing neurobehavioural disorders. J Intellect Disabil Res. 59(12), 1130-41.
McCurdy M, Bellows A, Deng D, Leppert M, Mahone E, Pritchard A (2015). Test-retest reliability of the Capute scales for neurodevelopmental screening of a high risk sample: Impact of test-retest interval and degree of neonatal risk. J Neonatal Perinatal Med. 8(3), 233-41.
Pritchard AE, Koriakin T, Jacobson LA, Mahone EM (2014). Incremental validity of neuropsychological assessment in the identification and treatment of youth with ADHD.Clin Neuropsychol. 28(1), 26-48.
Koriakin TA, McCurdy MD, Papazoglou A, Pritchard AE, Zabel TA, Mahone EM, Jacobson LA(2013). Classification of intellectual disability using the Wechsler Intelligence Scale for Children: Full Scale IQ or General Abilities Index? Dev Med Child Neurol. 55(9), 840-5.
Jacobson LA, Murphy-Bowman SC, Pritchard AE, Tart-Zelvin A, Zabel TA, Mahone EM (2012). Factor structure of a sluggish cognitive tempo scale in clinically-referred children. J Abnorm Child Psychol. 40(8), 1327-37.
Pritchard AE, Nigro CA, Jacobson LA, Mahone EM (2012). The role of neuropsychological assessment in the functional outcomes of children with ADHD. Neuropsychol Rev. 22(1), 54-68.
Other Publications
Pritchard AE, Stephan CM, Zabel TA, Jacobson LA. Is This the Wave of the Future? Examining the Psychometric Properties of Child Behavior Ratings Administered Online. Computers in Human Behavior. 2017; 70: 518-522. doi: 10.1016/j.chb.2017.01.030