At Kennedy Krieger, we recognize no two patients are alike.
Though every patient's treatment plan is different, we strive to ensure that all patients and families leave Kennedy Krieger with a renewed sense of normalcy and—most importantly—a renewed sense of hope.
Your health and safety are our top priorities. As our communities begin to reopen, we want you to know how we are diligently working to minimize the risk of anyone contracting the coronavirus causing COVID-19 while visiting or working at Kennedy Krieger. We want you to feel confident about your safety when you are at any of our locations.
Click on the buttons below to find out more about each type appointment/admission
Use these resources as you prepare for your appointment/admission
Tour the Harry and Jeanette Weinburg Outpatient Building (801 Outpatient Building)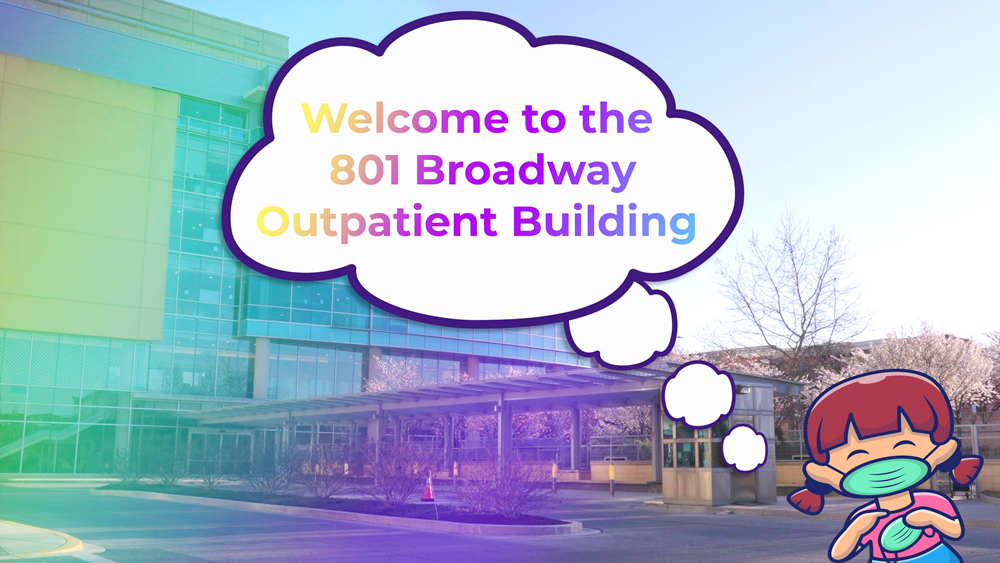 Welcome to the 801 North Broadway Outpatient Building at Kennedy Krieger. Join one of our patients as she takes you on a tour through all the fun and interesting spaces that you may see when you come to this building. Let Peyton introduce you to Kennedy Krieger.