T. Andrew
Zabel
,
PhD, ABPP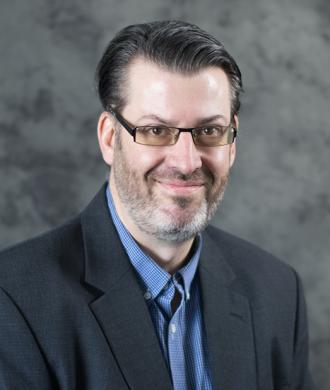 Clinical Director, Department of Neuropsychology
Kennedy Krieger Institute
707 N. Broadway
Baltimore, MD 21205
United States
About
Dr. Andrew Zabel is a pediatric neuropsychologist and research scientist at the Kennedy Krieger Institute. He is the clinical director of the Department of Neuropsychology and an associate professor of Psychiatry and Behavioral Sciences at the Johns Hopkins School of Medicine. He is on the core faculty in psychology for the Maternal and Child Health Bureau (MCHB) Leadership Education Excellence in Caring for Children with Neurodevelopmental and Related Disabilities (LEND) Program and the Mental Retardation and Developmental Disabilities Research Center (MRDDRC).
Education
Dr. Zabel received his doctoral degree in clinical psychology from Drexel University of Philadelphia, PA in 2000, and completed his internship training at the Kennedy Krieger Institute and Johns Hopkins University School of Medicine. Dr. Zabel also completed a two-year post-doctoral fellowship in pediatric neuropsychology at the Kennedy Krieger Institute and Johns Hopkins University School of Medicine.
Dr. Zabel is board-certified in clinical neuropsychology by the American Board of Professional Psychology and is a licensed psychologist in Maryland. He joined the Hopkins/KKI faculty in 2002. He is active in the mentoring programs at the Kennedy Krieger Institute, and participates in the neuropsychological training of externs, pre-doctoral interns and post-doctoral residents. Dr. Zabel is the clinical director of the Department of Neuropsychology, and is active in the development of clinical services and provision of neuropsychological assessments at KKI.
Research
Dr. Zabel's research focuses upon the adaptive and neuropsychological functioning of individuals with congenital and acquired disorders of the brain's white matter, with particular emphasis on persons with hydrocephalus, spina bifida, Sturge-Weber syndrome, and cerebral palsy. Recent publications have focused on the executive components of medical self-care, self-management, and transition into adulthood. Dr. Zabel and his collaborators at Kennedy Krieger Institute have created a system of internet-based clinical data collection to facilitate efficient parent- and teacher-report of behavior.
Related Links
Elsevier Fingerprint Engine Profile for T. Andrew Zabel
Research Publications
Dicianno BE, Kinback N, Bellin MH, Chaikind L, Buhari AM, Holmbeck GN, Zabel TA, Donlan RM, Collins DM (2015). Depressive symptoms in adults with spina bifida. Rehabil Psychol. 60(3), 246-53.
Other Publications
Self-Care Independence in Children with Neurological Disorders: An Interactional Model of Adaptive Demands and Executive Dysfunction.