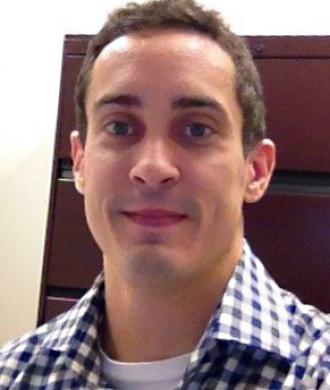 Senior Behavior Analyst, Neurobehavioral Unit (NBU) Inpatient Program
Kennedy Krieger Institute
707 N. Broadway
Baltimore, MD 21205
United States
About
Dr. Jonathan Schmidt is a senior behavior analyst in the Neurobehavioral Unit Inpatient Program at Kennedy Krieger Institute and an assistant professor in Psychiatry and Behavioral Sciences at the Johns Hopkins University School of Medicine.
Education
Dr. Schmidt graduated with his doctoral degree in school psychology from the University of South Carolina in 2010. After finishing his coursework, he completed an internship at The May Institute and a postdoctoral fellowship at Kennedy Krieger Institute and the Johns Hopkins University School of Medicine. During both his internship and fellowship, he focused on neuropsychological assessment, as well as assessing and treating problem behavior displayed by individuals with intellectual and developmental disabilities.
Currently, Dr. Schmidt is a senior behavior analyst at Kennedy Krieger Institute on the inpatient Neurobehavioral Unit. His primary responsibilities in this role are to supervise the assessment and treatment of individuals who are admitted for severe problem behavior, and consult with relevant caregivers to ensure effective service delivery.
Dr. Schmidt is a licensed psychologist in the state of Maryland, and a board certified behavior analyst at the doctoral level (BCBA-D).
Research
Dr. Schmidt's research is heavily intertwined with his clinical interests; he practices under the scientist-practitioner model. Related to addressing problem behavior, his research interests have focused on modifying traditional behavioral assessment procedures to identify the function of an individual's problem behavior, the acquisition of functional communication skills, and evaluating the utility of indirect assessment tools.
Research Publications
Schmidt JD, Huete JM, Fodstad JC, Chin MD, Kurtz PF (2013). An evaluation of the Aberrant Behavior Checklist for children under age 5. Res Dev Disabil. 34(4), 1190-7.
Schmidt JD, Luiselli JK, Rue H, Whalley K (2013). Graduated exposure and positive reinforcement to overcome setting and activity avoidance in an adolescent with autism.Behav Modif. 37(1), 128-42.
Davis BJ, Kahng S, Schmidt J, Bowman LG, Boelter EW (2012). Alterations to functional analysis methodology to clarify the functions of low rate, high intensity problem behavior. Behav Anal Pract. 5(1), 27-39.
Other Publications
Schmidt, J. D., Drasgow, E., Halle, J., Martin, C., Bliss, S. (2014). Discrete-trial functional analysis and functional communication training for three individuals with autism with severe problem behavior. Journal of Positive Behavior Interventions, 16 (1), 44-55.
Schmidt, J. D., Shanholtzer, A. S., Kahng, S., Scherbak, B., Mezhoudi, N. (2014). A preliminary analysis of the use of a brief experimental analysis of academics for problem behavior maintained by escape from demands. Education and Treatment of Children, 37(2), 229-247.
Schmidt, J. D., Bednar, M. K., Willse, L. V., Goetzel, A. L., Concepcion, A., Pincus, S. M., ... & Bowman, L. G. (2017). Evaluating Treatments for Functionally Equivalent Problem Behavior Maintained by Adult Compliance with Mands During Interactive Play. Journal of Behavioral Education, 26(2), 169-187.
Schmidt, J. D., Long, A., Goetzel, A. L., Tung, C., Pizarro, E., Phillips, C., & Hausman, N. (in press). Decreasing Pica Attempts by Manipulating the Environment to Support Prosocial Behavior. Journal of Developmental and Physical Disabilities.