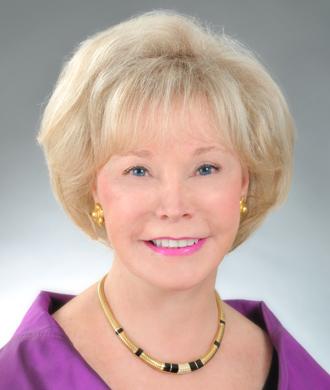 Director, Center for Innovation and Leadership in Special Education
Kennedy Krieger Institute
716 N. Broadway
Baltimore, MD 21205
United States
About
Dr. Grasmick is a faculty member at the Kennedy-Krieger Institute developing an innovative fellowship program to prepare administrators as leaders in special education.
Education
Dr. Grasmick served as State Superintendent of top-ranked Maryland Public Schools for twenty years, from 1991 until 2011 – serving 24 districts, 1,424 schools, and 869,113 students. She began her career as a classroom teacher at the William S. Baer School for the Deaf in Baltimore City before serving as principal and as associate superintendent in Baltimore County. Dr. Grasmick received her Bachelor's Degree in Elementary Education from Towson University; her Master's Degree in Deaf Education from Gallaudet University; and her Doctorate in Communicative Sciences from Johns Hopkins University.
Dr. Grasmick has received numerous awards for her visionary leadership, including the national Harold W. McGraw, Jr. Prize in Education. In 2011, she was inducted intoThe Daily Record's "Circle of Influence," recognizing her as a "Most Influential Marylander." In 2010, the College Board awarded her the national William U. Harris Award of Excellence and the National Art Education Association honored her with the Distinguished Service, Outside the Profession Award. Dr. Grasmick is also a presidential scholar at Towson University.