Natalie
Rolider
,
PhD, BCBA-D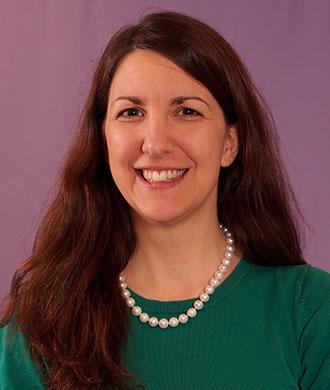 Senior Behavior Analyst
Kennedy Krieger Institute
707 N. Broadway
Baltimore, MD 21205
United States
About
Natalie Rolider is a Senior Behavior Analyst at the Neurobehavioral Inpatient Unit in Kennedy Krieger Institute's Department of Behavioral Psychology. She is also an instructor in the Department of Psychiatry and Behavioral Sciences at Johns Hopkins University School of Medicine.
Education
Dr. Rolider received her doctoral degree in psychology from University of Florida in 2007. Following graduation, Dr. Rolider continued as an assistant scientist at University of Florida where she served as the Clinical Director of the University of Florida Prader-Willi Syndrome Project. Dr. Rolider joined the Neurobehavioral Unit at Kennedy Krieger Institute in 2009. She is a Board Certified Behavior Analyst and a Psychology Associate in the State of Maryland. She is a member of the Association for Behavior Analysis International and the Maryland Association for Behavior Analysis. Dr. Rolider has clinical experience helping individuals with Autism Spectrum and Pervasive Developmental Disorders, Behavioral Disorders/Self Injurious Behavior, Developmental Disorders, Down Syndrome, and Intellectual Disability.
Research
Dr. Rolider's training, research and experience have focused on the identification and use of reinforcers to increase adaptive behavior and the assessment and treatment of problem behavior in individuals with Developmental Disabilities, Autism Spectrum Disorders, and other Behavior Disorders. Her research interests also include prevention of problem behavior, antecedent interventions, and data collection training.
Research Publications
Hagopian LP, Rooker GW, Rolider NU (2011). Identifying empirically supported treatments for pica in individuals with intellectual disabilities. Res Dev Disabil. 32(6), 2114-20. 
Other Publications
Iwata BA, Rolider NU, Dozier CL. (2009). Evaluation of timeout programs through phased withdrawal. Journal of Applied Research in Intellectual Disabilities, 22(2), 203-209.