Karin M.
Belsito
,
MD, DMD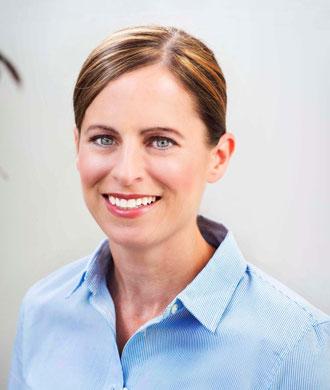 Neurodevelopmental Pediatrician
Center for Autism and Related Disorders
9730 Patuxent Woods Drive
Suite 100
Columbia, MD 21046
United States
About
Dr. Belsito is a neurodevelopmental pediatrician and faculty member in the Neurology and Neurodevelopmental Medicine Program at Kennedy Krieger Institute. She is also an Instructor in the Department of Pediatrics at the Johns Hopkins University School of Medicine. Dr. Belsito provides patient care at the Center for Autism and Related Disorders (CARD).
Dr. Belsito received her undergraduate degree from The College of the Holy Cross, then attended both The University of Connecticut Schools of Medicine and Dental Medicine, receiving her D.M.D. in 1994 and her M.D. in 1996. Dr. Belsito completed her General Pediatrics residency at Duke University Medical Center, then a fellowship in Neurodevelopmental Disabilities at Kennedy Krieger Institute/Johns Hopkins Hospital. Following completion of her fellowship, she served as the Medical Director for both the Early Intervention Program of Northeast Florida and The Florida School for the Deaf and Blind, while providing developmental care as an Assistant Professor of Pediatrics at The University of Florida College of Medicine. Dr. Belsito has also practiced both General and Neurodevelopmental Pediatrics privately in Maryland. She returned to Kennedy Krieger Institute in 2008 as an Associate Medical Staff member, then joined the faculty in 2019. Dr. Belsito is certified by the American Board of Pediatrics in both General Pediatrics and Neurodevelopmental Disabilities, a subspecialty that is also jointly recognized by the American Board of Psychiatry and Neurology. She is experienced in identifying, assessing, and treating children with a variety of developmental and behavioral disorders, including Autism Spectrum Disorder.
Research Summary:
Dr. Belsito's research interests focus on children with Autism Spectrum Disorder. She directed a large clinical research trial for children with Autism and continues to focus her research on Autism and related disorders.
Research Publications:
Belsito, KM, Law PA, Kirk KS, Landa RJ and Andrew W. Zimmerman.  Lamotrigine therapy for autistic disorder: A randomized, double-blind, placebo-controlled trial. Journal of Autism and Developmental Disorders. 2001;31(2):175-81.
Hoon, AH, Belsito KM, Nagae-Poetscher LM.  Neuroimaging in spasticity and movement disorders.  Journal of Child Neurology. 2003;18(Supp): S25-39.
Worley G, Shbarou R, Heffner AN, Belsito KM, Capone GT, Kishnani PS. New onset weakness in children with Down Syndrome. American Journal of Medical Genetics. 2004;128A(1):15-18.