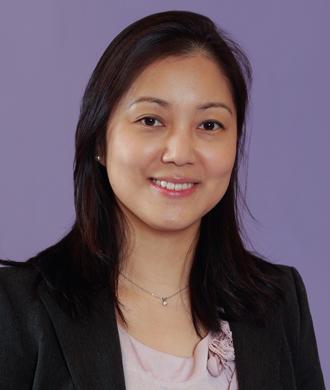 Neurodevelopmental Pediatrician
Kennedy Krieger Institute
801 N. Broadway
Baltimore, MD 21205
United States
About
Dr. Bay is a neurodevelopmental pediatrician and a faculty member in the Department of Neurology and Developmental Medicine at Kennedy Krieger Institute. She is also an assistant professor in the Department of Pediatrics at The Johns Hopkins School of Medicine. Dr. Bay provides patient care at the Center for Development and Learning and in Down Syndrome Clinic.
Education
Dr. Bay received her bachelor's degree in neuroscience from Johns Hopkins University and received her medical degree from State University of New York at Brooklyn, Downstate Medical Center, in 2005. She completed her pediatric residency training at Baystate Hospital, Western Campus of Tufts School of Medicine, then went on to complete the fellowship training in Neurodevelopmental Disabilities at Kennedy Krieger Institute/Johns Hopkins Hospital. Dr. Bay joined Kennedy Krieger Institute after completion of her training in 2012.
Research
Dr. Bay's research interests focus on children with developmental disabilities as well as on children with Down syndrome. She is currently working with Dr. Capone to characterize specific neurobehavioral profile in children with Down syndrome with co-occurring Autism Spectrum Disorder.
Research Publications
Capone GT, Brecher L, Bay M (2016). Guanfacine Use in Children With Down Syndrome and Comorbid Attention-Deficit Hyperactivity Disorder (ADHD) With Disruptive Behaviors. J Child Neurol. 31(8), 957-64.