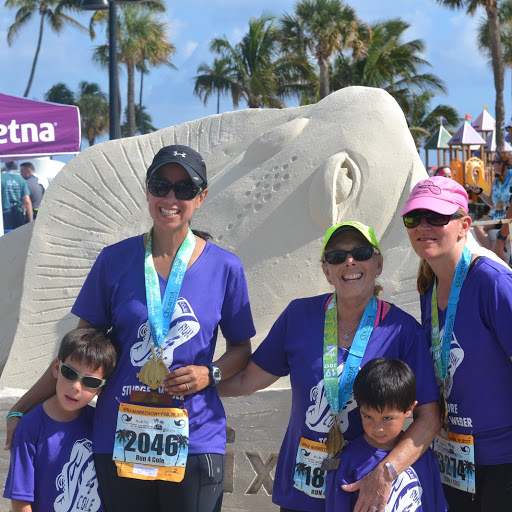 In January of 2014, the grandmother of one of Dr. Comi's patients, was struck with inspiration. She was going to run the ING half marathon and use the opportunity to raise funds for Dr. Comi's Sturge-Weber clinic at Kennedy Krieger Institute. Read more.
---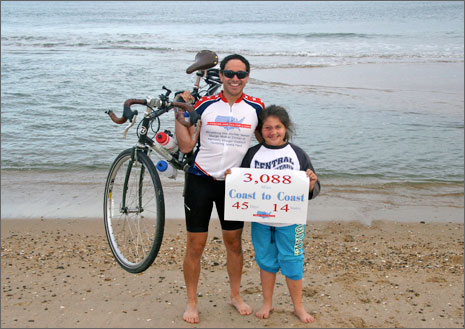 Crossing America For A Cure was far more than just a fundraiser. It was a way to bring hope to the countless individuals suffering with SWS. It was a way to inspire others to join the fight. And it was a way to further the efforts of finding a cure.
- Al DeCesaris
---
We have been involved with Dr. Comi since Lola was born in 2006. Over the past several years, Dr. Comi has been extremely helpful and has worked tirelessly to help our Sturge Weber Syndrome children. Each year our donations have increased and will continue to increase as we kinow it's just money now that is standing in the way of discovery. We donate because we will do anything in our power to give Dr. Comi and Kennedy Krieger Institute what is needed to help us find better treatments and hopefully a cure someday for Lola and our extended SWS family.
- Mitch and Jeanette Ribak
---
I am delighted to support the work of Kennedy Krieger because of the personalized attention Dr. Comi and her team so willingly provide. I am confident my support of Kennedy Krieger will change lives and make a difference in the quality of life for those afflicted with this condition.
- Mrs. Michele Wanger
---
We are excited about the new possibilities for Anabelle and others with Sturge Weber through the works of Dr. Comi. We decided that we were in denial long enough about the severity and constant care needed for a child with Sturge Weber, and decided in our last hospital stay to get more involved. We started a foundation with 100% of proceeds to be donated to Dr. Comi's clinical trials. We urge others to contribute as well. We even packed up from our hometown of New Orleans to be closer to Dr. Comi for her expertise in Sturge Weber. Through trials and tribulations, we realized that it was taking a gamble with our child's life not seeing Dr. Comi regularly.
- Julie Faneca