Upcoming Events:
Calvin's Crusade 5K Walk/Run for Sturge-Weber Syndrome Awareness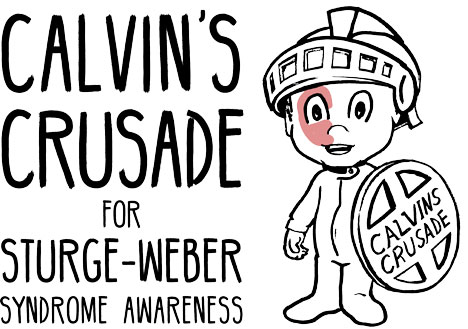 May 28, 2022 at 9 a.m.
North Park Boathouse
10301 Pearce Mill Rd Allison Park, PA 15101
Join Calvin and his crew as they walk and run to raise funds for Sturge-Weber syndrome research at Kennedy Krieger Institute! For more information or to register, click here.
Past Events:
 
Grand Canyon Rim-to-Rim Hike to benefit Sturge-Weber research at Kennedy Krieger Institute
Al DeCesaris is at it again!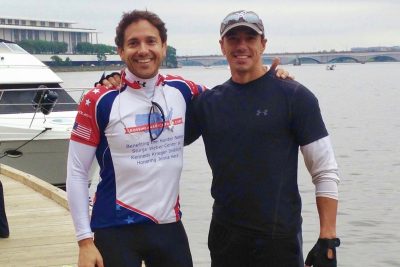 On June 15th, Al and his brother Joe DeCesaris will hike 23.9 miles from the Grand Canyon's north rim to south rim in honor of their niece Jenna. They're taking on this challenging adventure to raise funds for the research of Sturge-Weber syndrome, the rare and devastating neurological disorder that affects Jenna and thousands of others. Grand Canyon Rim-To-Rim Hike is an Adventure for Charity hosted by Difference Makers Global Community.
To make a difference for those in need, participants will use the adventure to raise funds and awareness for a charitable organization dear to them. Learn more.
Golf Tournament raises $30k+ for Sturge-Weber Syndrome research
On October 1st, more than 140 golfers participated in Tropical Realty's 12th Annual Charity Golf Tournament in Melbourne, Fla. Proceeds from the tournament benefit Sturge-Weber syndrome (SWS) research at Kennedy Krieger Institute. The weather was beautiful and golfers enjoyed the famous helicopter ball drop, fabulous door prizes, delicious food and great company. We are grateful to Mitch Ribak and his family and colleagues at Tropical Realty for all their efforts in raising funds for SWS. This year's tournament raised more than $30,000 bringing their overall donation total to over $200,000. For more event photos, visit 
tropicalrealtygolf.com
.