In The News
WYPR
Loneliness Is on the Rise. What Can Men Do to Feel Connected? (May 15, 2023)
Hear what Institute clinical social worker Darius Sanders suggests.
The Washington Post
Amid ADHD Med Shortage, Parents Fear Sending Unmedicated Kids to School (April 17, 2023)
Read what Institute child and adolescent psychiatrist Dr. Aditya Pawar thinks.
U.S. News & World Report
Hospitals Intensify Efforts to Treat Long COVID in Kids and Teens (April 11, 2023)
Dr. Laura Malone, co-director of the Institute's Pediatric Post-COVID-19 Rehabilitation Clinic, weighs in.
Read more news about Kennedy Krieger.
Awards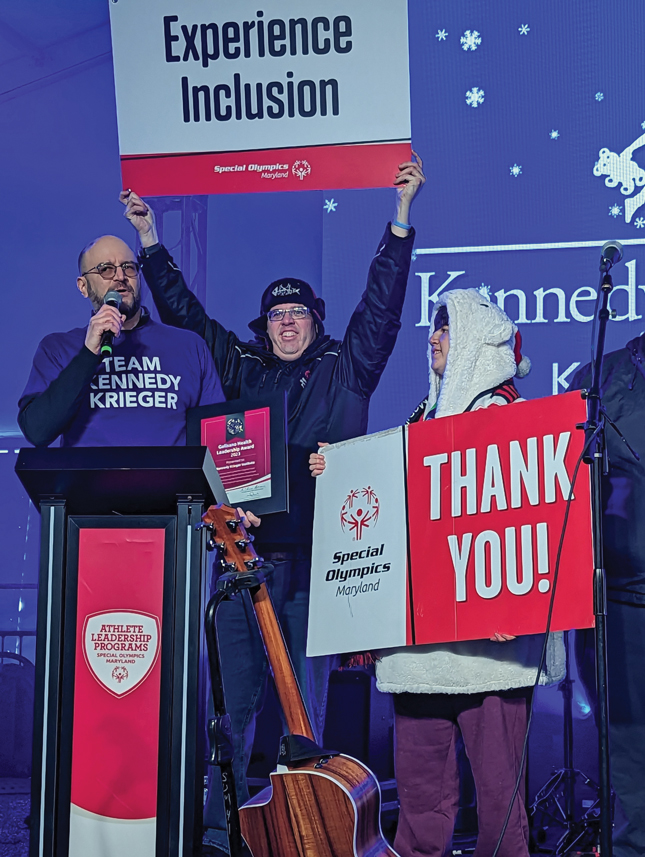 Earlier this year, Kennedy Krieger received the Golisano Health Leadership Award from Special Olympics Maryland at the 2023 Maryland State Police Polar Bear Plunge, recognizing the Institute's efforts to expand Special Olympics Maryland's Healthy Athletes program and to ensure its youngest athletes receive the healthcare they need.
The Maryland Patient Safety Center named Kennedy Krieger a Circle of Honor winner as part of the 2023 Minogue Awards for Patient Safety Innovation. The award recognized the Institute's universal screening program that helps assess suicide risk among patients, including those with neurodevelopmental disabilities.
In March, Dr. Bradley L. Schlaggar, president and CEO of Kennedy Krieger, was named to The Maryland Daily Record's Health Care Power List.
And in May, The Maryland Daily Record honored Dr. Alec Hoon, former director of the Phelps Center for Cerebral Palsy, and Beth DiPietro, assistant vice president of inpatient nursing, among its 2023 Health Care Heroes. It also honored Dr. Cristina Sadowsky, clinical director of the International Center for Spinal Cord Injury, as one of the Top 100 Women in Maryland.
Events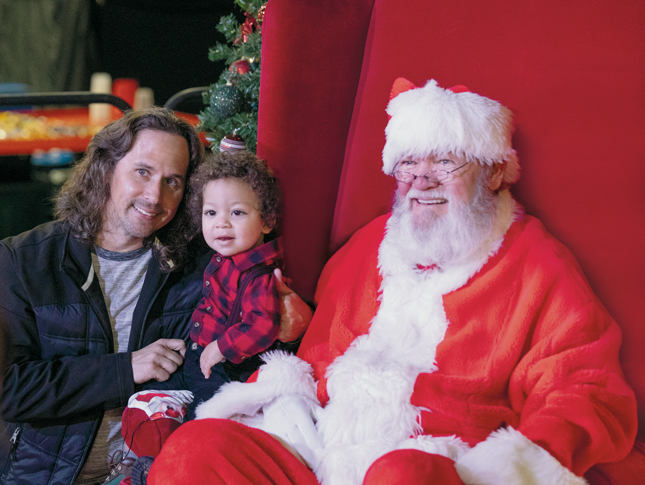 Our events are a great way to bring family and community members together! Here's a sampling of upcoming events. Be sure to check out our full events calendar!
2nd Annual Center for Autism and Related Disorders Charity Golf Outing
Monday, August 14
Join us for a round of golf at the Country Club of Maryland in Baltimore to raise funds for autism services at Kennedy Krieger.
10th Annual National Capital Region Security Forum Charity Golf Outing
Monday, October 2
Enjoy a game of golf at the Mount Vernon Country Club in Alexandria, Virginia, to raise funds to support the Institute's Center for Brain Injury Recovery.
Join Team Kennedy Krieger for its 12th Year at the Baltimore Running Festival
Saturday, October 14
Choose the distance you want to run—5K, 10K, half or full marathon, or a 5K/half marathon combo—and raise funds for adaptive sports and recreation opportunities for Kennedy Krieger's patients.
2nd Annual Barrels & Bonfires
Friday, November 3
Embrace the cozy elements of fall at Farmacy Brewing in Reisterstown, Maryland, to raise funds to support a new mental health outreach program at Kennedy Krieger. This event is hosted by the Women's Initiative Network for Kennedy Krieger Institute.
34th Annual Festival of Trees
Friday–Sunday, November 24–26
This three-day extravaganza at the Maryland State Fairgrounds in Timonium benefits the patients, students and programs at Kennedy Krieger, and kicks off the holiday season for families throughout the region.