Aditya
Kumar Singh Pawar
,
MBBS, MD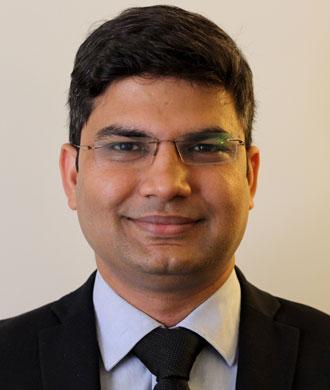 Child and Adolescent Psychiatrist
Kennedy Krieger Institute
1741 Ashland Avenue
Baltimore, MD 21205
United States
About
Dr. Pawar is a child and adolescent psychiatrist at Kennedy Krieger Institute. He is also an assistant professor in the Department of Psychiatry at the Johns Hopkins University School of Medicine. He is involved in the care of patients in the Psychiatric Mental Health Program as well as the Center for Autism and Related Disorders (CARD).
Education and Training
Dr. Pawar completed medical school at LLRM Medical College in Meerut, India. He then completed a general psychiatry residency at the All India Institute of Medical Sciences in New Delhi, before undertaking a general psychiatry residency at Drexel University College of Medicine/Hahnemann University Hospital in Philadelphia, PA. That was followed by a child and adolescent psychiatry residency at Massachusetts General Hospital/ McLean Hospital, Harvard Medical School in Boston, MA.
In addition to residency, fellowship, and experience as a chief resident in the USA, Dr. Pawar had also worked as a Senior resident doctor in Psychiatry, first at the Institute of Human Behavior and Allied sciences and then at the All India Institute of Medical Sciences, New Delhi, India for a period of three years upon the completion of his residency training in India.
Research Summary
Dr. Pawar has been actively involved in clinical research over the years. He has published in several international journals. He has presented oral and posters presentations at international conferences organized by American Psychiatric Association and American Academy of Child and Adolescent Psychiatrists. He was a part of research projects concerned with identifying prodromal symptoms of bipolar in youth, as well as in access to care for women suffering from peri-partum depression and early psychosis. In India he was involved as a research coordinator of a national project on training and capacity building for substance use. His areas of primary interest include ADHD, substance use disorders, and use of digital therapeutic measures for parenting.
Related Links