Laura A.
Malone
,
MD, PhD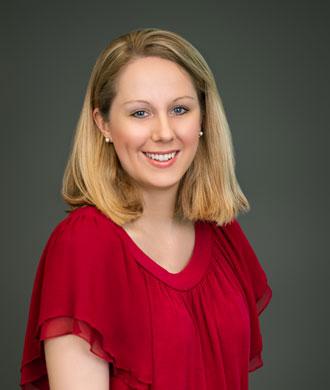 Physician Scientist, Center for Movement Studies
Kennedy Krieger Institute
707 N. Broadway.
Baltimore, MD 21205
United States
About
Dr. Laura Malone is a physician scientist in the Center for Movement Studies at Kennedy Krieger Institute. She also serves as the pediatric neurologist in Kennedy Krieger's multi-disciplinary Pediatric Post-COVID19 Rehabilitation Clinic, and is an assistant professor of Neurology and Physical Medicine and Rehabilitation at the Johns Hopkins University School of Medicine.
Education
Dr. Malone completed her PhD in Biomedical Engineering at Johns Hopkins University in 2011. Her doctoral research focused on the neural mechanisms underlying motor learning in healthy adults and adult patients with stroke. Following her PhD, she earned her MD from the University of North Carolina at Chapel Hill in 2015, and completed a combined residency program in Pediatrics and Pediatric Neurology at Johns Hopkins Hospital. She joined the Kennedy Krieger Institute as a faculty member in 2020.
Dr. Malone has earned several awards including the Frank L. Coulson, Jr. Award for Clinical Excellence, and she was recognized for her dedication to medical education with induction into the Distinguished Teaching Society of the Johns Hopkins School of Medicine in 2018.
Research
Dr. Malone's primary research focus is in improving outcomes after pediatric brain injury, including pediatric stroke. She studies how children with and without brain injury learn new movement patterns, and seeks to use this understanding to develop new rehabilitation therapies that can maximize every child's motor function. Her projects include: investigating motor learning capabilities and neuroimaging biomarkers after pediatric stroke, and studying normal trajectories of motor learning abilities in children.
Dr. Malone's clinical practice focuses on the neurological care of children with perinatal stroke and other brain injuries.