Since 2008, Project HEAL (Health, Education, Advocacy, and Law) at Kennedy Krieger Institute has partnered with law schools to provide meaningful internship and externship opportunities for their highest achieving students. A legal internship with Project HEAL is a unique opportunity to be part of an innovative public interest legal project through real world experiences helping underserved populations.
Project HEAL trainees have the opportunity to conduct legal research and draft memoranda on special education law; conduct client intakes and interviews; copy educational and medical records and organize client files; draft complaints for the Maryland State Department of Education for alleged violations of the Individuals with Disabilities Education Act (2004); draft presentations and trainings for Kennedy Krieger healthcare professionals and educators, patients and families, and community groups; attend advocacy group meetings on a monthly basis and attend bi-monthly Maryland Special Education Lawyers meetings.
Interested applicants should submit a cover letter and resume to Mallory Legg (Legg@KennedyKrieger.org) and Annie Carver (Carverar@KennedyKrieger.org). The application windows are as follows:
Spring Semester: September 1st - November 1st
Summer Semester: December 15th - February 15th
Fall Semester: May 15th - July 15th
If accepted, trainees must provide immunization records, including covid-19 and flu vaccines, and may be required to receive titers as part of a health screening.
Current Trainees
Luanne Mottley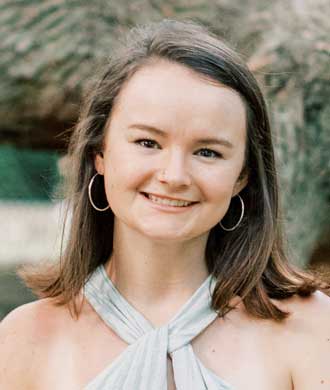 Trainee, Spring 2023
University of Maryland Francis King Carey School of Law
Luanne Mottley is a third-year law student at University of Maryland Carey School of Law, concentrating in Health Law. She earned her undergraduate degree in neuroscience from the College of William & Mary, where she performed research on autism spectrum disorder. Recently, she interned at the National Association of the Deaf, furthering her passion for disability rights and advocacy. Luanne will graduate in May of 2023 and hopes to pursue a career in health care law.