Molly Case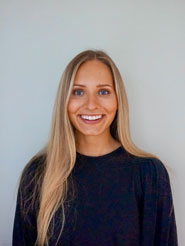 Trainee, Summer 2021
University of Virginia
Molly Case is a senior at the University of Virginia, majoring in global public health and Spanish, and minoring in psychology. Molly is particularly interested in a career advocating for health equity and human rights and has spent much of her college career volunteering and interning for various non-profit organizations. She has been greatly inspired by her cousin, who was born with cerebral palsy, in learning more about individuals with intellectual and developmental disabilities and how they can be better supported - both within and outside of the health sector. Through her internship with Project HEAL, Molly is eager to learn more about the legal side of public health, and explore potential career paths for the future.
Alexis Lovings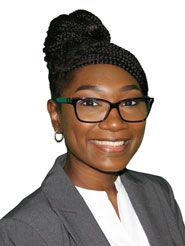 Trainee, Summer 2021
University of Maryland Francis King Carey School of Law
Alexis Lovings is a second-year student at the University of Maryland Francis King Carey School of Law. She earned a bachelor's in political science with a minor in public health from the University of North Florida. She recently developed an interest in advocating for children of families with intellectual and developmental disabilities while exploring the field of public health. She noticed there was an overwhelming need to assist families through the complexities of the law to ensure their children receive the appropriate legal, medical, and educational services required for them to thrive. During her time working with Project HEAL, she is looking forward to understanding the function of law and how influential it can be in enhancing the lives of local families. After graduation, she plans to continue advocating for marginalized communities while working to expand pertinent services to more families across the state.
Dawn Pfluger, BSN, RN, CPN, CWCN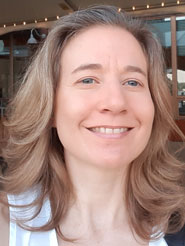 Trainee, Summer 2021
Community College of Baltimore County
Dawn Pfluger is a legal studies student at the Community College of Baltimore County. She is in the process of completing her education for a paralegal certificate. She has a BSN and has been working in the healthcare field for more than 25 years. Dawn is a registered nurse who specializes in pediatric patients with disabilities and has worked on the inpatient unit at Kennedy Krieger Institute since 2004. She has certifications in CPN and CWCN and is planning to take certification exams for CRRN and DDRN in 2021 in furtherance of her knowledge as a legal nurse consultant and nurse paralegal with a specialty in pediatrics, rehabilitation, and disabilities. Dawn is hoping to gain additional medical legal knowledge as a Project HEAL trainee as a means to better advocate for her inpatient population and their families in addition to those in the local community who may need a legal nurse consultant to assist with legal matters that include a medical element to their cases. Dawn is looking forward to learning about another aspect of Kennedy Krieger Institute and the way in which Project HEAL advocates for children with disabilities and their families.