By Kristina Rolfes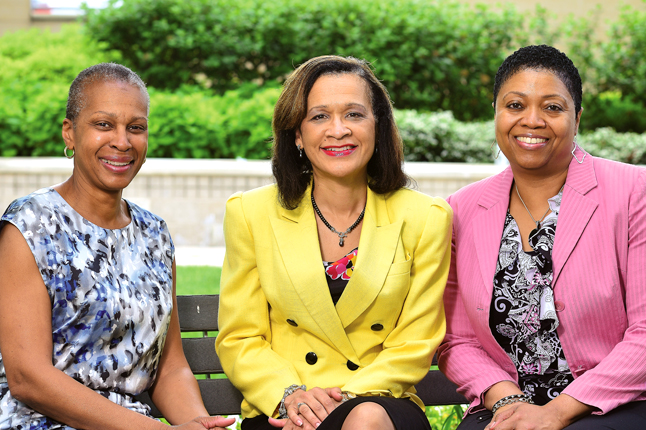 At a time when the U.S. is growing more diverse, the number of clinicians and researchers from underrepresented populations—including racial and ethnic minority populations and people with disabilities—is not keeping pace. Kennedy Krieger's Harolyn Belcher, M.D., M.H.S., is determined to change that through public health leadership education programs she has led since 2005.
With grant funding from the Centers for Disease Control and Prevention, one of these programs—Maternal Child Health Careers/Research Initiatives for Student Enhancement-Undergraduate Program (MCHC/RISE-UP)—recruits highly qualified students from underrepresented populations and introduces them to the field of public health and developmental disabilities. Students in the summer program are immersed in public health clinical, research, and community advocacy experiences, and mentored by leaders in their chosen field. The ultimate goal of the program is to reduce health disparities in underserved populations by increasing the diversity of those who care for them.
"We know there are health disparities in underserved populations, especially individuals with disabilities, who now make up 19 percent of the population," says Belcher. "Increasing the diversity of healthcare clinicians and researchers brings a cultural perspective and knowledge to healthcare that enhances the ability of healthcare providers to address the complex needs of underserved populations."
Over the years, students have gone on to diverse careers in public health. Some go on to graduate or medical school, while others go directly into public health, research, academics, or health-related fields. Many go on to work in the field of developmental disabilities.

Students in the program are mentored by faculty and staff from throughout the Institute, a model built on Kennedy Krieger's Leadership Education in Neurodevelopmental Disabilities training program—the oldest and largest such program in the U.S. Students also benefit from the national consortium developed by MCHC/RISE-UP's many partners across the country, as well as partnerships with city and state agencies that provide opportunities for hands-on experiences in the community.
"The thing that is most rewarding is that at the end of the summer, the students say, 'This experience was life-changing,'" says Belcher. "It is just so powerful." The enthusiasm is catching on. Ten years ago, the program had about 12 students a year; now, it has expanded to three distinct programs with 60 students, ranging from undergraduate through graduate and professional school and representing many different racial and socioeconomic groups, with close to $1 million in funding per year.
Funding for the program runs through 2016, but Dr. Belcher is hopeful that funding will continue based on its success. "This program is an opportunity for the Institute to be engaged in a very broad way with the next generation of clinicians, researchers, and advocates in the fields of developmental disabilities and public health," she says. "By increasing the diversity of those caring for these individuals, we can ultimately improve healthcare delivery."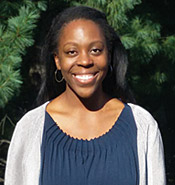 Kristin Hunt
Kristin Hunt learned about the training program while she was a graduate student studying clinical psychology at Howard University, and she was immediately intrigued. She was interested in how traumatic experiences affect children, and the RISE program offered the opportunity to delve into data on the population she was interested in studying. "I was able to see in hard, fast numbers how big of a problem trauma is and how it affects kids," Hunt says. "These were actual children who had experienced [psychological] trauma, and I could see how a traumatic experience manifests in their life, either through stress or psychological issues." After completing the RISE program, she went on to an internship working with families at the Child and Family Therapy Clinic at Kennedy Krieger, which led to a postdoctoral fellowship and a psychologist position in the Institute's Department of Behavioral Psychology.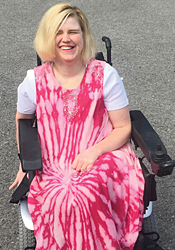 Mandy Cole
RISE-UP graduate Mandy Cole hopes to bring a unique and valuable perspective to caring for patients with disabilities. "When you have a disability, the assumption is that you can't do something," says Cole, who has cerebral palsy and is a Kennedy Krieger patient. While a student, she focused on disability advocacy and is now working toward a career in child life, a profession that focuses on helping children cope with and adjust to illness, injury, or hospitalization. Cole describes the RISE-UP program as "a boot camp" for public health. "Nowhere else do you get so many different opportunities packed into an internship."