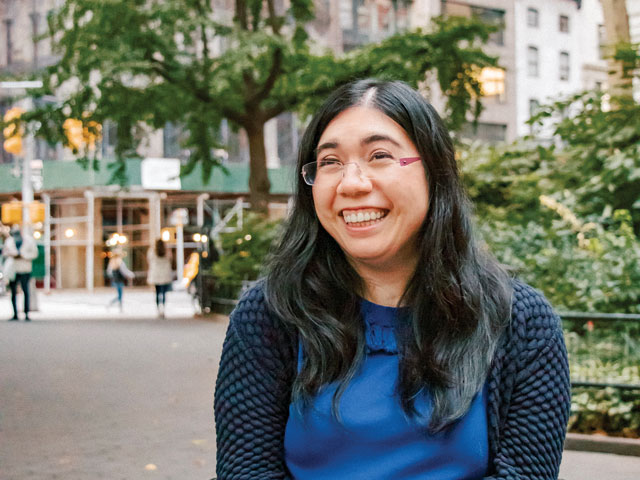 By Valerie Piro
I sustained a C7-level spinal cord injury in a motor vehicle accident as a junior in high school. At the time, I had a growing list of colleges that I wanted to visit over the summer. The visits were no longer viable, due to my inpatient physical and occupational therapy schedules, but I still intended to apply to college. I had used my time in high school to become a competitive college applicant, and had dedicated my life to my studies and extracurriculars. I didn't want to believe it was now for nothing, but I also didn't know if I had to modify my list of colleges to accommodate my spinal cord injury.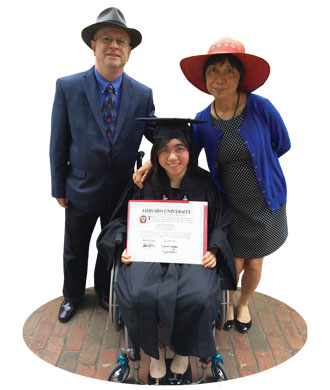 After my injury, I went to a rehabilitation hospital that was close to home. The doctor who headed the pediatric floor entered my hospital room one day and saw that I was studying for the SAT, and promptly told me not to bother. She encouraged me to travel instead, believing that it would be a more productive use of my time. Her words went unheeded, and I took the SAT in that very hospital.
Five months into my inpatient rehabilitation, I transferred to Kennedy Krieger Institute's International Center for Spinal Cord Injury. There, I pedaled for the first time on a functional electrical stimulation (FES) cycle. I spent more time in a standing frame and took my wheelchair on the Baltimore subway system for a day trip to the city's Inner Harbor. I began to see a future in which I was independent, mobile and active.
My SAT scores came in while I was at Kennedy Krieger, and they were better than I could have expected. At the same time, I was struggling to learn how to self-catheterize. My right hand could barely grip the catheter, and so I tried to learn with my left hand, which had sustained less nerve damage.
Truly, I could go anywhere." – Valerie Piro
My father asked the head nurse on my floor whether or not I would be able to go to college, or if the daily demands of a spinal cord injury would limit my options.
Her reply? "She can go anywhere."
I returned to my list of colleges. After each day of physical therapy, I would go to my hospital room and work on my college search and start drafts of Common Application essays. I began to apply to schools in California, Missouri, Georgia, North Carolina, New York and Massachusetts. I finished my applications after I returned home from Kennedy Krieger, in the beginning of my senior year of high school. The following spring, I received acceptances to seven of the eight schools to which I had applied, including Harvard University.
It would take a gap year of physical therapy and catheterization practice before I felt fully prepared to start college, but I eventually left for Harvard with my FES cycle and standing frame in tow. Since then, I've graduated from Harvard, the University of Cambridge and Harvard's Graduate School of Education, and I am now the first wheelchair-using doctoral candidate in Princeton University's Department of History. Truly, I could go anywhere.