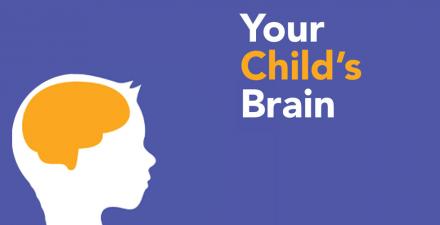 Here's what's been happening around Kennedy Krieger, and a preview of what's to come.
Kennedy Krieger Institute's events are a great way to bring family and community members together! Visit our events page to explore all the exciting things happening, and to support our work.
Please note: Current infection control protocols will be followed for all Institute events, and if necessary, event format changes will be made.
Top Docs and More
Baltimore Magazine included three Kennedy Krieger doctors in its 2022 Top Doctors list:
The Maryland Daily Record honored Dr. Bradley L. Schlaggar as one of its 2022 Most Admired CEOs of Maryland.
And Kennedy Krieger is one of 12 recipients of the 2022 Mayor's Business Recognition Awards, which honor organizations that have demonstrated significant leadership and service to improve quality of life in Baltimore. Recipients are chosen by the Greater Baltimore Committee and the Baltimore Development Corporation.
Kennedy Krieger in the News
Read more news from around the Institute.
New Podcasts Episodes Every Month
Kennedy Krieger's monthly podcast series, "Your Child's Brain," brings together experts in child brain health, including researchers, educators, physicians and therapists, as well as families, to discuss contemporary topics about child and youth brain health and development. Recent topics include concussion and brain injury, adaptive sports, long COVID-19 in children, and orphan diseases. Check out our entire podcast library.
Save the Date for Neurodiversity in the Workplace: A Collaborative National Conference
Join us for our first national conference on neurodiversity in the workplace! Attendees will learn from expert presenters and engage in discussions on using diverse and inclusive employment practices to build a dynamic workforce, enhance the workplace and help ensure equal access to employment. Be part of a network of changemakers who are creating opportunity and helping each person pursue all that's possible! Learn more.
Join Our Year-End Giving Campaign!
Help us continue to lead the way to cures and care for patients and students at Kennedy Krieger. Your gift supports groundbreaking education, research and care that bring hope and transform lives. Thank you so much!
Why I Give
Before Cordelia's birth and diagnosis, I had heard of Down syndrome, but I didn't know much about it. Now, I fundraise directly for the Down Syndrome Clinic and Research Center at Kennedy Krieger Institute, partly because of how much it's helped Cordelia, but also because I want to make a difference for the Down syndrome community. I want to spread awareness about Down syndrome and what it is, and that having Down syndrome or a different disability does not define a person."
– Angela White, organizer of D.S. Can't Bowl Me Down, a bowl-a-thon to support Kennedy Krieger's Down Syndrome Clinic and Research Center