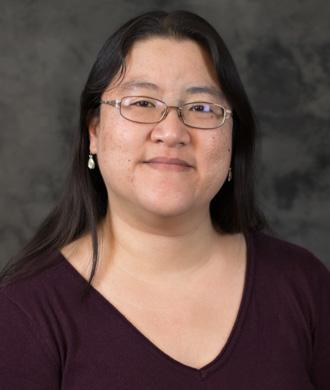 Center for Genetic Muscle Disorders
Kennedy Krieger Institute
801 N. Broadway
Baltimore, MD 21205
United States
About
Dr. Doris Leung is a member of the clinical and research staff at the Center for Genetic Muscle Disorders at the Kennedy Krieger Institute and an assistant professor in the Department of Neurology at the Johns Hopkins School of Medicine.
Education
Dr. Leung obtained her undergraduate degree from Harvard University, graduating magna cum laude in biochemical sciences. She obtained her medical degree from the Duke University School of Medicine. While in medical school, she completed a year-long research fellowship at the National Institutes of Health as part of the Clinical Research Training Program. She completed her neurology residency and clinical neurophysiology fellowship at Stanford Hospital and Clinics.
Dr. Leung joined the Center for Genetic Muscle Disorders as a translational research fellow in 2010 and was appointed to the faculty in 2014. Since joining Kennedy Krieger, she has earned a Ph.D. from the Graduate Training Program in Clinical Investigation at the Johns Hopkins Bloomberg School of Public Health. Her clinical work focuses on the diagnosis and management of hereditary muscle diseases and the performance of EMG/nerve conduction studies.
Research
Dr. Leung's research focuses on the identification and development of imaging biomarkers and outcome measures for muscle diseases. She is the principal investigator for a longitudinal cohort study of whole-body MRI in facioscapulohumeral muscular dystrophy. Dr. Leung is also a site principal investigator for the Ionis-DMPK trial, a phase Ib/IIa clinical trial of a novel therapy for individuals with myotonic muscular dystrophy.
Research Studies
Research Publications
Leung DG, Cohen JS, Michelle EH, Bai R, Mammen AL, Christopher-Stine L (2018). Mitochondrial DNA Deletions With Low-Level Heteroplasmy in Adult-Onset Myopathy. J Clin Neuromuscul Dis. 19(3), 117-123.
Leung DG (2018). Magnetic resonance imaging in facioscapulohumeral muscular dystrophy. Muscle Nerve.,.
Wong EG, Parker AM, Leung DG, Brigham EP, Arbaje AI (2015). Association of severity of illness and intensive care unit readmission: A systematic review. Heart Lung. 45(1), 3-9.e2.
Leung DG, Carrino JA, Wagner KR, Jacobs MA (2015). Whole-body magnetic resonance imaging evaluation of facioscapulohumeral muscular dystrophy. Muscle Nerve. 52(4), 512-20.
Faridian-Aragh N, Wagner KR, Leung DG, Carrino JA (2014). Magnetic resonance imaging phenotyping of Becker muscular dystrophy. Muscle Nerve. 50(6), 962-7.
Leung DG, Herzka DA, Thompson WR, He B, Bibat G, Tennekoon G, Russell SD, Schuleri KH, Lardo AC, Kass DA, Thompson RE, Judge DP, Wagner KR (2014). Sildenafil does not improve cardiomyopathy in Duchenne/Becker muscular dystrophy. Ann Neurol. 76(4), 541-9.
Rahimov F, King OD, Leung DG, Bibat GM, Emerson CP Jr, Kunkel LM, Wagner KR (2012). Transcriptional profiling in facioscapulohumeral muscular dystrophy to identify candidate biomarkers. Proc Natl Acad Sci U S A. 109(40), 16234-9.
Leung DG, Germain-Lee EL, Denger BE, Wagner KR (2011). Report on the Second Endocrine Aspects Of Duchenne Muscular Dystrophy Conference December 1-2, 2010, Baltimore, Maryland, USA. Neuromuscul Disord. 21(8), 594-601