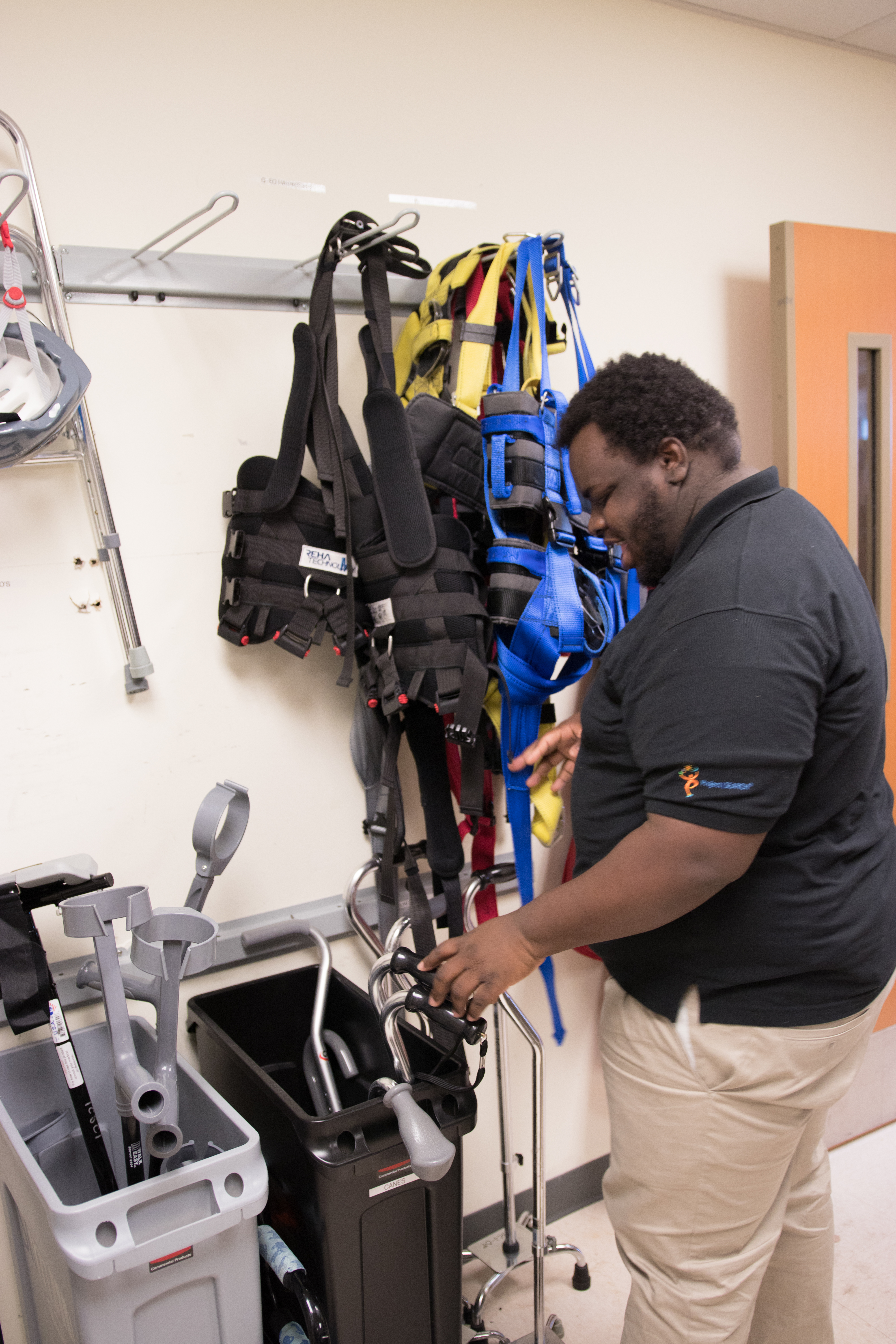 Project SEARCH at Kennedy Krieger Institute is a 10-month, transition program for individuals 18 through 24 years of age that provides hands-on job training through integrated worksite rotations, career exploration, innovative adaptations and mentoring from experienced staff. Project SEARCH at Kennedy Krieger Institute is a total workplace immersion in which the intern participates in a combination of employment training workshops and three 10-week internship rotations. Project SEARCH is a non-paid internship experience. The Project SEARCH model was founded in 1996 at the Cincinnati Children's Medical Center and has been replicated throughout the U.S. and internationally.
The cornerstone of Project SEARCH at Kennedy Krieger Institute is total immersion within the Kennedy Krieger Institute Hospital.  Interns report to the Kennedy Krieger Institute Hospital daily to learn employability skills in the Employment Training Center, while participating in a variety of internships/experiences. Managers/Mentors at the internship site work with the Project SEARCH staff to support the interns during the day. Interns end their day with reflection, problem solving and planning for the next day.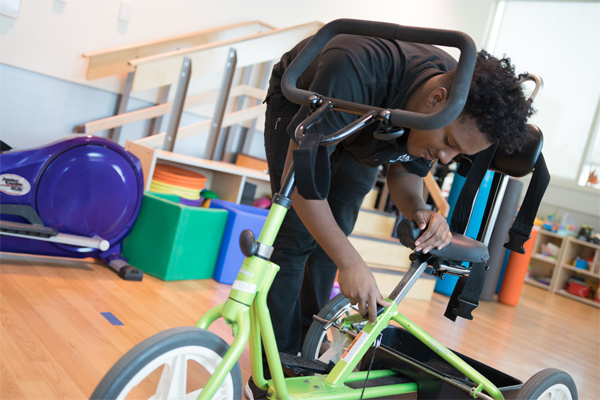 The goal for each intern is competitive employment. The program provides real-life work experiences combined with training in employability and independent living skills to help individuals with disabilities make successful transitions to a productive adult life. The ultimate goal upon program completion and graduation is to utilize their internship skills for gainful employment.
Each intern participates in three 10-week internships during the year. Being present and on-time to the internship is crucial for success in the program. Interns participate in monthly progress meetings to define their career goal and plan necessary steps to achieve that goal. Interns will work Monday through Friday from approximately 8:30 a.m. to 3 p.m., including an hour and a half daily in the Employment Training Center to continue developing their skills needed for employment, community involvement and independent living. 
---
Related Materials and Information:
Project SEARCH - 2019-2020 Upcoming Dates:
Information Session 1: Tuesday, December 4 (Greenspring Campus)
Information Session 2: Thursday, February 21 (Broadway Campus)
Application Suggested Deadline: Friday, May 3
Skills Assessment Day: Wednesday, May 22
Acceptance letters sent out: Friday, June 7
Welcome Dinner: Monday, June 24
New Intern Orientation: August 5-7
**Program tours provided to prospective candidates upon request. Contact Stacey Herman, Director of Post-Secondary Services at HermanSt@KennedyKrieger.org.
Interested in hiring a Project SEARCH intern or want to learn more about being on our Business Advisory Committee click here
---
To Learn More About Project SEARCH, contact:
Stacey Herman
Director of Post-Secondary Services
HermanSt@KennedyKrieger.org.
Tina Schmitt
Talent Acquisition and Retention Manager
Schmitt@KennedyKrieger.org
Rebecca March
Project SEARCH Coordinator
March@KennedyKrieger.org
Project SEARCH is driven by collaboration with the following community partners: