Project SEARCH at Kennedy Krieger Institute is a 10-month transition program for individuals ages 18 through 24 that provides hands-on job training through integrated worksite rotations, career exploration, innovative adaptations and mentoring from experienced Kennedy Krieger staff members. The Maryland Center for Developmental Disabilities (MCDD) assisted Project SEARCH with developing the program's online application through Apricot, MCDD's online database system. Project SEARCH is currently accepting applications for the 2019–2020 cohort.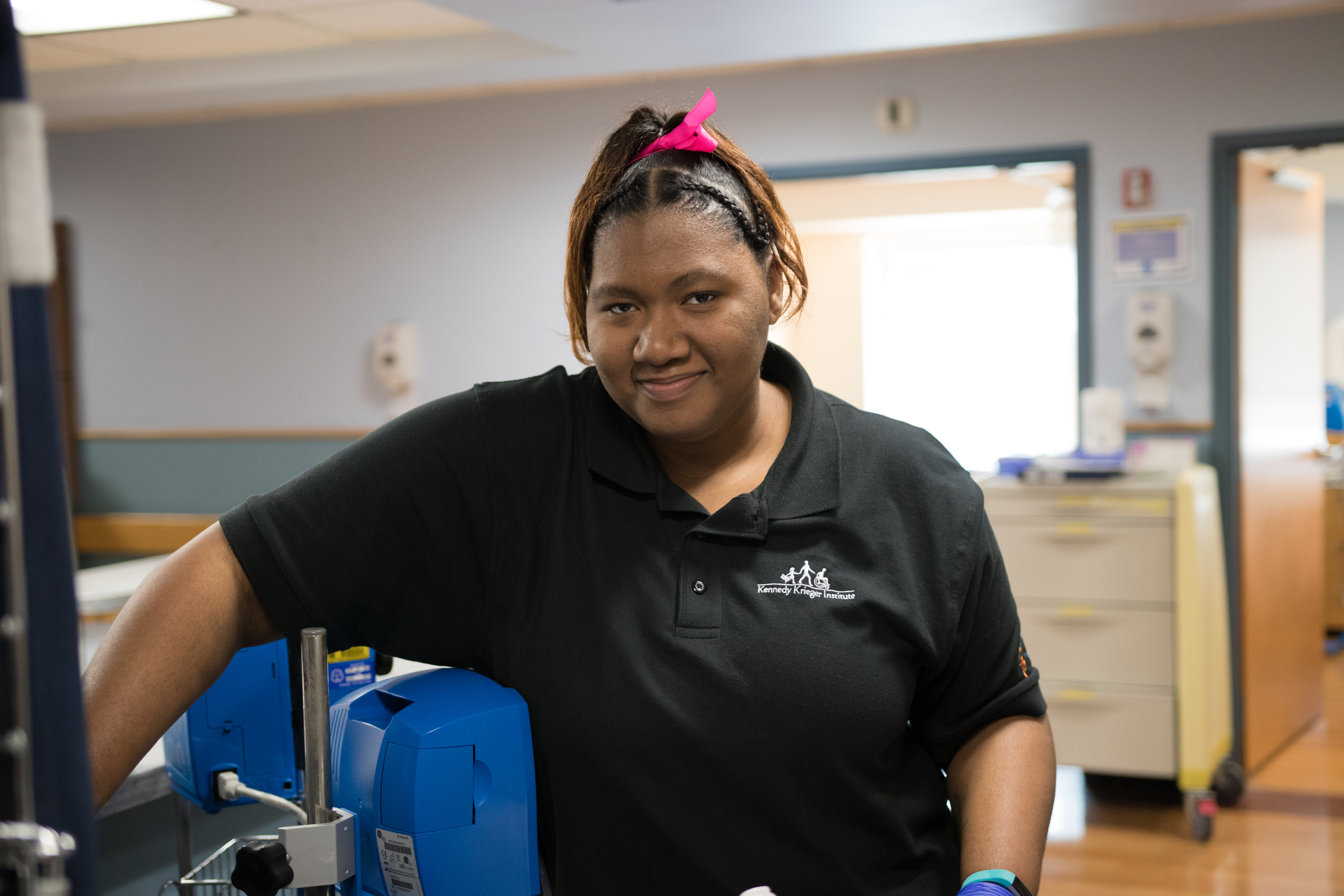 The cornerstone of Project SEARCH is total immersion within Kennedy Krieger. Interns report to Kennedy Krieger's Broadway campus daily to learn employability skills in the Employment Training Center, while participating in a variety of internships and experiences. Managers and mentors at the site work with Project SEARCH staff members to support the interns during the day. Interns end each day with reflection, problem-solving and planning for the next day.
The goal for each intern is competitive employment. The program provides real-life work experiences and training in employability and independent living skills to help individuals with disabilities make successful transitions to productive adult life. The aim is for interns, upon program completion and graduation, to be able to use their internship skills to secure and maintain gainful employment.
Individuals should apply to Project SEARCH if one of the following is true:
He or she is a certificate student in his or her junior year of school (in which case, he or she would participate as a senior).

He or she is a diploma student in his or her senior year of school (in which case, he or she would participate after graduation).

He or she is in his or her final year of school (in which case, he or she would participate after graduation).
And if both of the following apply:
He or she has submitted his or her DORS application.

He or she has the desire to work.
A second program, CORE Foundations Community Programming, serves transitioning-age youth and adults with disabilities through community integration and social engagement events and activities. CORE Foundations is available to individuals 18 years of age and older. For more information, visit CORE Foundations' webpage. CORE Foundations is a Maryland Developmental Disabilities Administration-approved adult service provider.