Meaningful Community Services has been collaborating with local colleges to provide internship experiences for college students enrolled in public health majors. University of Maryland, Baltimore County (UMBC) has been a great partner over the years!
Since 2020, Meaningful Community Services has hosted multiple UMBC students in their final semesters.  These trainees have been instrumental in helping us to provide services, virtually and in-person, to community members.  We have also had several UMBC trainees join the team as full-time employees! 
Each of the trainees complete a project throughout their time as a cohort.  The project requires the trainee to interview at least one person from each of the following categories:
Kennedy Krieger Institute employees
Neurodiversity at Work staff
Meaningful Community Services families and community members
Once they complete their interviews, the trainees are required to identify themes from their interviews and reflect on their overall experience with Meaningful Community Services.  Additional information and final presentations each trainee are listed below!
2022 Cohort
Spring: Heather Hinson, Katherine Mezene, Lauren Stone
2021 Cohort
Spring: Mariz Asknder, Anjali Daya, Krismina Kattel, Beyza Murat
Mariz and Krismina helped to support the Project SEARCH interns through virtual services during the semester.  They created engaging Daily Professional Development lessons that focused on employability and life skills.  Mariz and Krismina also helped to support the interns during their remote internship rotations.
Anjali and Beyza supported CORE Foundations through virtual services during the semester.  They worked with community members in employment services and in community development services.  Their virtual services helped to prepare community members to begin receiving in-person services in the summer of 2021.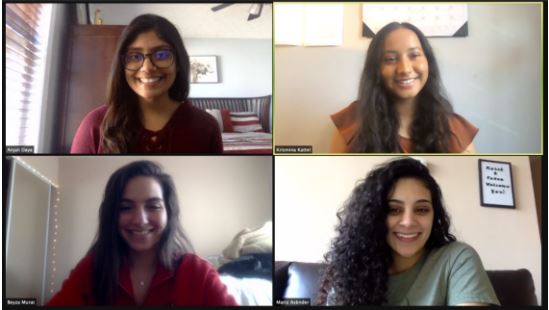 Summer: Janet Butt, Aisha Chishti
Janet worked with CORE Foundations to help support our community members that were working at Kennedy Krieger Institute.  She did regular check-ins with community members that were at work and helped recently hired community members learn new tasks.
Aisha worked with former Project SEARCH interns in their local communities.  She created a smooth transition for Project SEARCH interns to begin receiving employment services with CORE Foundations.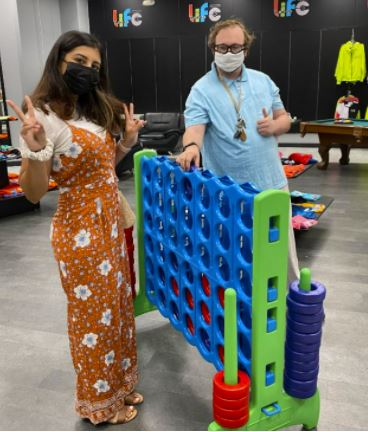 Fall: Kristen Ellsbury, Brigit O'Neill, Reggie Santiago
Kristen, Brigit, and Reggie all supported CORE Foundations.  Kristen provided in-person services to community members in volunteer locations.  She also helped community members look for additional employment opportunities.
Brigit and Reggie provided virtual support services for CORE Foundations.  They created informative Daily Professional Developments lessons that helped community members to better understand employability and life skills.  Brigit and Reggie also lead Job Club which allowed community members to focus on filling out employment applications and prepping for interviews.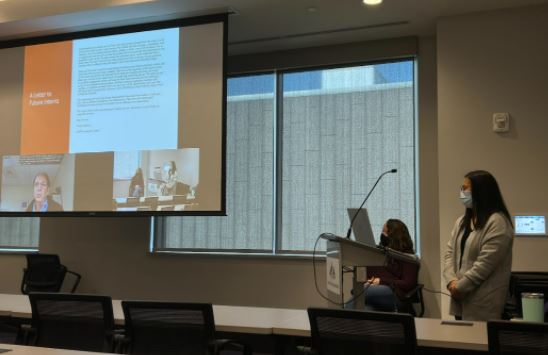 2020 Cohorts
Fall: Julie Bai, Sumaiyah Mahmoodi, Vanessa Williams
Julie and Sumaiyah each provided virtual support services to our CORE Foundations community members.  They worked to create meaningful virtual services that were centered on each individual's person-centered goals. 
Vanessa worked with the Project SEARCH interns through virtual services.  She created engaging Daily Professional Development lessons that the interns looked forward to each week.  We were lucky that Sumaiyah and Vanessa have each joined the Meaningful Community Services team as full-time employees!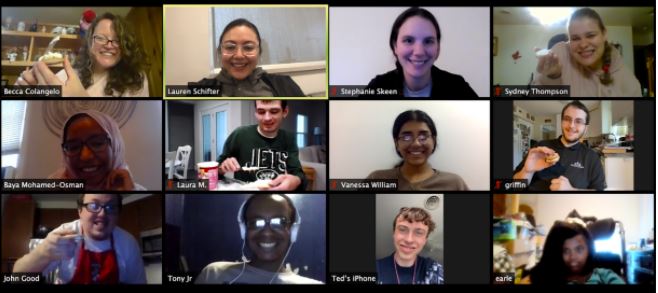 Are you looking to set-up internship experiences for undergraduate or graduate students at your college or University? Please reach out to Rebecca Colangelo,
Colangelo@KennedyKrieger.org
, for additional information.