We're at the dawn of a new frontier in neuroscience. With advances in neuroimaging technology and genetic analyses, discoveries of how the brain develops and functions are occurring at an accelerating pace. Functional magnetic resonance imaging provides a window into the brain, giving scientists important clues about how the connectivity of neurons, brain structure, and chemical makeup relate to the symptoms of neurological disorders. We can pinpoint regions of the brain that are activated during specific behaviors, like impulsivity, motivation, and attentiveness—or certain feelings, such as anger or anxiousness.
Led by newly appointed Chief Science Officer Amy Bastian, PhD, our scientists are collaborating to solve some of the most puzzling questions about childhood neurological disorders, tackling the problems from every angle.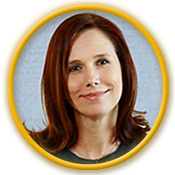 "Working with such a talented, diverse team of scientists creates an exceptionally stimulating and inspirational research environment."
Amy J. Bastian, PhD - Chief Science Officer of Kennedy Krieger Institute, and Director of the Motion Analysis Lab
In addition to directing research priorities at the Institute, Dr. Bastian is studying how the brain controls motor movement and learns new patterns, which can play an important role in recovery for patients with brain injuries. Her research uses computerized movement tracking techniques, non-invasive brain stimulation, novel devices, and robotics to control walking and reaching movements. Read Dr. Bastian's faculty profile.
.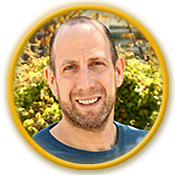 "Applying what we've learned from brain imaging and behavioral studies, we are pursuing novel interventions for children with autism and ADHD."
Stewart Mostofsky, MD - Research Scientist and Director of the Center for Neurodevelopmental and Imaging Research at Kennedy Krieger Institute
Dr. Mostofsky is studying the neurobiology of ADHD and autism through brain imaging and behavioral assessment to determine how these disorders manifest in the brain, and how these findings can be applied to improving diagnosis and developing innovative intervention approaches. Read Dr. Mostofsky's faculty profile.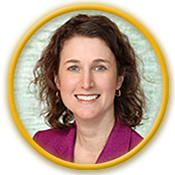 "There are many unanswered questions about concussion—we're working to provide evidence for how to best treat children and decrease the likelihood of long-term problems."
Stacy Suskauer, MD - Research Scientist, Director of the Center for Brain Injury Recovery, and Director of the Brain Injury Clinical Research Center at Kennedy Krieger Institute
Dr. Suskauer is researching potential biomarkers for concussion, and more severe brain injuries, to inform treatment and predict recovery. She is also working with the Centers for Disease Control and Prevention to develop standard national guidelines for the clinical evaluation and care of youth with concussion. Read Dr. Suskauer's faculty profile.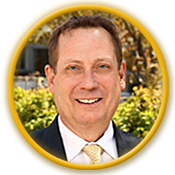 "One in 10 children is diagnosed with ADHD. We want to understand how ADHD emerges and unfolds, so we can provide optimal interventions."
E. Mark Mahone, PhD, ABPP - Child Neuropsychologist, Research Scientist, and Director of the Department of Neuropsychology at Kennedy Krieger Institute
Dr. Mahone is investigating the early development of ADHD by examining brain-behavior relationships in preschool age children. He is conducting a first-of-its kind longitudinal neuroimaging study of children with and without ADHD, providing insights about how brain anatomy, connectivity, and function influence behavior.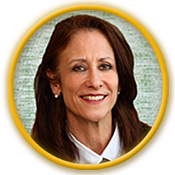 "It's exciting to know that we can reverse the negative effects of traumatic stress on children."
Joan Kaufman, PhD - Director of Research at the Center for Child and Family Traumatic Stress at Kennedy Krieger Institute
Dr. Kaufman is studying how abuse, neglect, and other experiences of traumatic stress affect genes and brain functioning, leading to an increased risk for not only mental health disorders, but also physical health problems. Her team is furthering the understanding of these mechanisms and working to identify novel treatments.