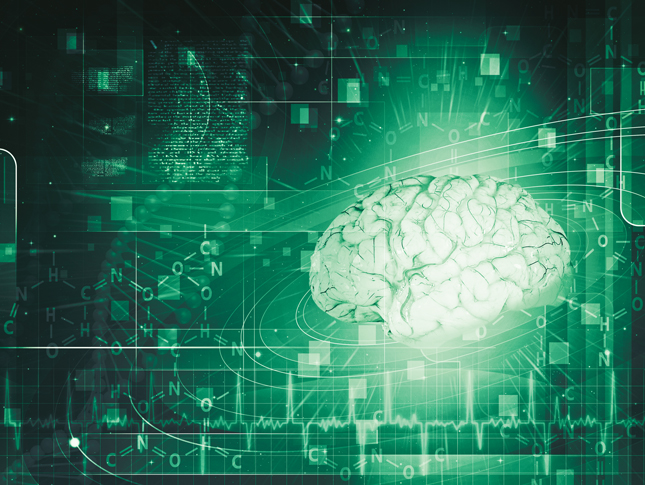 As one of the world's top centers for research on neurodevelopmental disorders, Kennedy Krieger Institute supports hundreds of research studies, including clinical trials and observational studies, each year.
"Our goal is to make sure that, in the long run, every person affected by a neurodevelopmental or neurological condition has access to effective treatment," says Dr. Erika Augustine, director of the Institute's Clinical Trials Unit. But identifying new treatments starts with research, and many research studies require participants—children, teens or adults, both with and without the condition being studied. Lacking participants, these studies cannot take place.
Clinical trials involve testing whether a drug—either a newly developed drug or one that's been around for a while—can prevent or treat a condition. They also study the effectiveness of medical devices and therapies. Observational studies, on the other hand, focus on identifying the characteristics and progression of a medical condition by looking at associations between a genetic mutation and a person's mobility or cognition, for instance, or tracking how people with a disease change over time, explains Chief Science Officer Dr. Amy Bastian, director of the Institute's Center for Movement Studies.
Without our study participants, we would not be able to make progress toward these goals." – Dr. Stewart Mostofsky
A Fun Way to Contribute to Science
Fortunately for those interested in participating, there are plenty of research studies at Kennedy Krieger from which to choose. For example, researchers at the Institute's Center for Neurodevelopmental and Imaging Research are studying autism and ADHD to better define these conditions and identify potential therapeutic approaches. "The goal of our work is to improve how we care for and help children facing neurodevelopmental challenges," says Dr. Stewart Mostofsky, the center's director. "Without our study participants, we would not be able to make progress toward these goals."
In one of the center's studies, researchers are investigating imitation ability in children with autism and related disabilities, such as ADHD. Imitating other people's actions is something that children without autism generally do very easily, and it's part of how children learn a wide range of skills. "For children with autism, imitation does not always come naturally," Dr. Mostofsky explains.
The study uses cutting-edge video technology to look at children's abilities to imitate fun dance movements, and it's showing that children with autism have more difficulty with imitation than children without autism. "We aim to use this engaging task to improve autism screenings and develop new interventions," Dr. Mostofsky says.
Children and adults with and without autism ages 6 to 40 may participate. They'll make two half-day visits to the Institute's East Baltimore Campus, take an IQ test and receive a summary of the results and $50. In other studies at the center, participants may also receive an MRI scan of their brain and/or sleep study results, and up to $150. Email the center at CNIR@KennedyKrieger.org to learn more.