The Center for Child and Family Traumatic Stress offers training and consultation packages to mental health professionals, service providers and organizations interested in improving their trauma-focused treatment capacity either through the implementation of evidenced base practices or trauma informed interventions and considerations.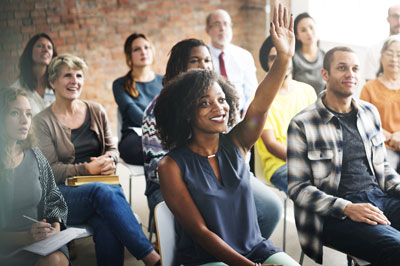 Our training mission is to increase the number of trained trauma professionals prepared to deliver culturally competent, evidence-based child trauma treatment and/or trauma-informed services. Our goal is to foster a workforce that is knowledgeable about trauma and its impact on development and can employ skills and strategies that prevent, reduce and ameliorate its effect on youth and their families. 
Upcoming Training:
Training Curriculum: 
The Training Academy has an extensive portfolio of innovative and well-established practices in the field of childhood traumatic stress. Training or consultation requests can be tailored to meet the specific needs of an agency or target audience. See Training Curriculum for more details.
Click on each item to learn more.
Online Training: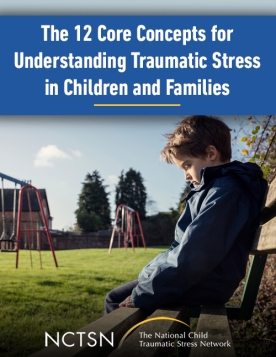 Provides foundational knowledge to better understand The 12 Core Concepts for Understanding Traumatic Stress Responses in Children and Families. This course provides information on each of the core concepts that form the theoretical foundation and act as guiding principles for The Core Curriculum on Childhood Trauma.

Free course available through the Learning Center for Child and Adolescent Trauma with account set-up at no cost. This online resource is available for professionals and families who want to learn more about child traumatic stress.
Consultation Services:
The Center for Child and Family Traumatic Stress is available to provide one-time and/or on-going clinical case/treatment consultation to professionals and organizations. Traumatic Stress Center faculty are also available to provide in-service training and/or consultations on a variety of topics related to childhood traumatic stress. Consultation can be offered to assist with organizational readiness when adopting an evidence-based practice and the Traumatic Stress Center can also provide implementation support.
For more information about specialized training or consultation, please contact TraumaticStressTraining@KennedyKrieger.org or call (443) 923-5971.
---
For More Information:
For more information about trainings and other services we offer, please click on the links below.