Please click on the links below to download trauma related publications and products developed by staff from the Center for Child and Family Traumatic Stress at Kennedy Krieger Institute.
Publications:

Thompson E.A. (2018) Addressing Birth Parent Trauma: Pathway to Reunification. In: Strand V., Sprang G. (eds) Trauma Responsive Child Welfare Systems. Springer, Cham
Randomized Clinical Trial of Dialectical Behavior Therapy for Preadolescent Children With Disruptive Mood Dysregulation Disorder: Feasibility and Outcomes
The role of genes involved in stress, neural plasticity, and brain circuitry in depressive phenotypes: Convergent findings in a mouse model of neglect
Understanding Barriers to Initial Treatment Engagement among Underserved Families Seeking Mental Health Services
Offermann, B., Beltran, M., Rollo, C., Connors, K.M., (2016). Group Work with Children impacted by Sexual Abuse. G. Greif & C. Knight (Eds.). Group Work with Populations at Risk (pp. 347-372). New York, NY: Oxford University Press.
Traumatic Childhood Experiences in the 21st Century: Broadening and Building on the ACE Studies With Data From the National Child Traumatic Stress Network
Supporting the Need for an Integrated System of Care for Youth with Co-occurring Traumatic Stress and Substance Abuse Problems
Somatic Symptoms, Peer and School Stress, and Family and Community Violence Exposure Among Urban Elementary School Children
Links Between Child and Adolescent Trauma Exposure and Service Use Histories in a National Clinic-Referred Sample
Risky Business: Trauma Exposure and Rate of Posttraumatic Stress Disorder in African American Children and Adolescents
Do Trauma Symptoms Mediate the Relationship Between Childhood Physical Abuse and Adult Child Abuse Risk?
---

Products:

Prevention, Intervention, and Policy Strategies to Reduce the Individual and Social Costs Associated with Adverse Childhood Experiences (ACEs) for Children in Baltimore City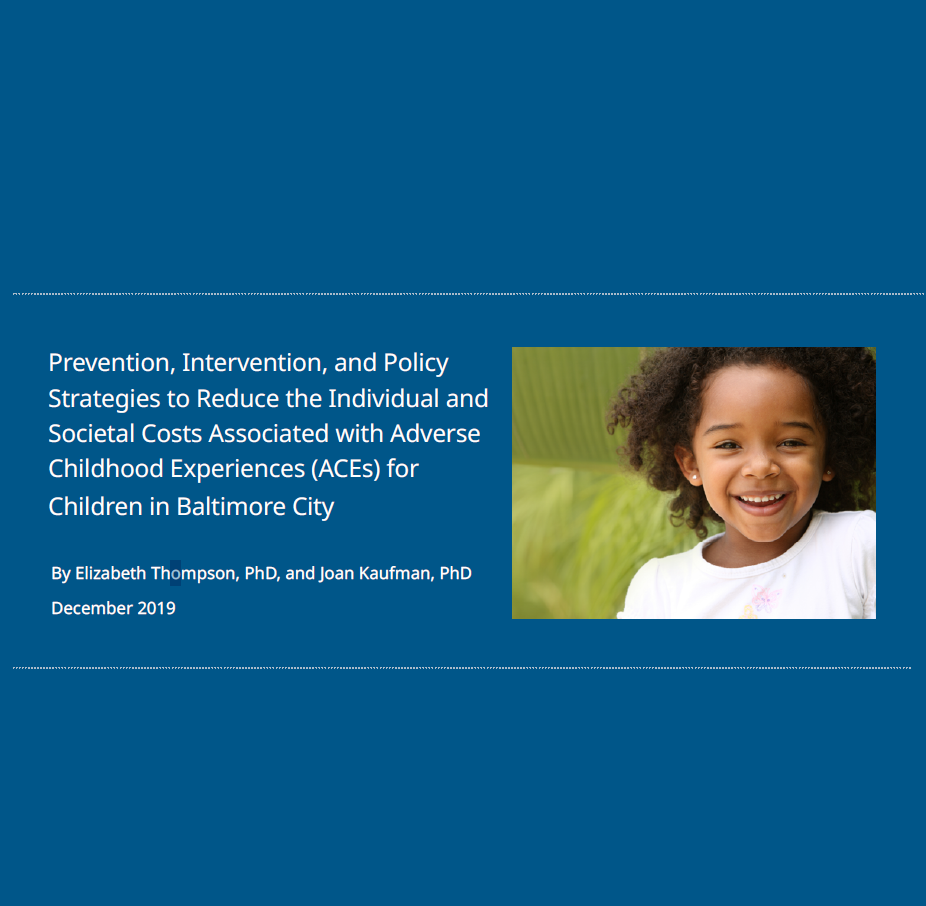 This report, written by Drs. Elizabeth A. Thompson and Joan Kaufman of the Center for Child and Family Traumatic Stress at Kennedy Krieger Institute reviews the state of the science on programs designed to prevent ACEs and mitigate their negative effects, and surveys the Baltimore City landscape in terms of prevalence of ACEs and the availability of interventions to address ACEs.
Center for Child and Family Traumatic Stress

Yoga-Based Psychotherapy Group Manual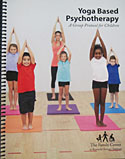 The Yoga-Based Psychotherapy Group (YBPG) protocol was developed by the Mind/Body Clinic at the Center for Child and Family Traumatic Stress at Kennedy Krieger Institute for children 8-12 years old who have been abused, neglected, exposed to violence or at-risk for experiencing trauma.
The YBPG Manual is intended for mental health and health care professionals, yoga teachers and teachers in academic settings. A literature review, the 14-week protocol for facilitating YBPG, weekly yoga practices for group participants and handouts are included in the 96-page manual.
The Center for Child and Family Traumatic Stress was a recipient of a SAMHSA Grant 2007-2012 which in part supported this project. The cost of the YBPG Manual is $39.95 and shipping. To order, complete and submit the below order form using the shipping cost sheet to fill in the shipping amount.