Kennedy Krieger Institute takes a multifaceted, person-centered approach to helping individuals with disabilities obtain and maintain meaningful employment and community engagement.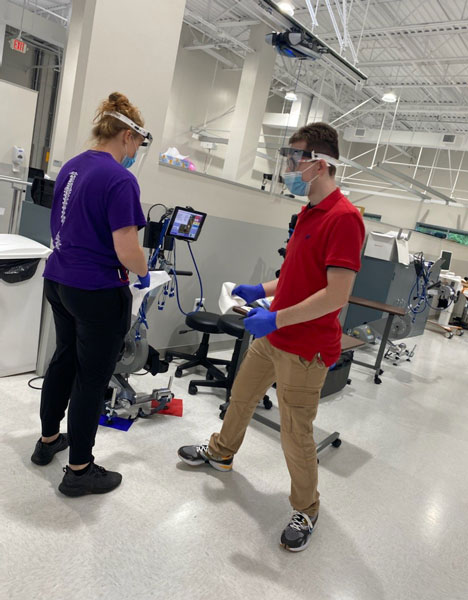 Employment services include a combination of job development, on-going job supports and follow-along services. We help individuals to obtain a meaningful job, and provide workplace supports to maintain employment. On-going employability skills training is incorporated into employment programming
CORE Foundations offers the following employment services:
Job Development Services provide support to community members to obtain a meaningful job in a competitive integrated employment setting.

Job development activities include but are not limited to;

Resume Building
Interview Preparation and Support
Informational Interviews
Mock Interviews
Community Surveying
Application Completion and Follow-up
Social Skills

Ongoing Job Supports provide community members support in learning and completing job tasks when beginning a new job, after a promotion, or following a significant change in duties or circumstances. We develop individualized supports in collaboration with the Person-Centered Planning Team to support successful employment
Follow-along supports provide a faded support structure to ensure that community members have the support needed to maintain their job
Employment Curriculum
Goals Setting
Monitoring Self-Advocacy
Transition and Change
Health and Hygiene
Technology
Safety
Job Satisfaction
Coping Strategies
Fitness Goals and Activities
Work/Life Balance
Financial literacy
Voting and Jury Duty
Building Relationships
Healthy
Communication
Mindfulness
Social Interaction/Soft Skills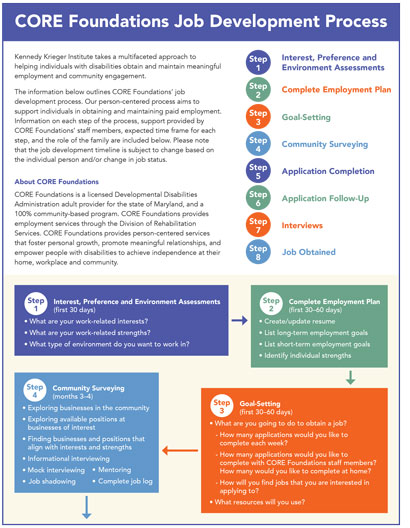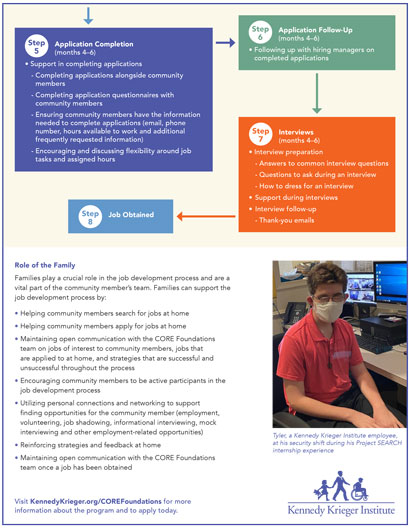 View CORE Foundations Job Development Process
Call All Employers!
CORE Foundations is looking to build partnerships with local businesses to support workforce development for individuals of all abilities. Click 
here
 to learn more.
Contact Rachel Tracz, Manager, Meaningful Day Services at 
TraczR@KennedyKrieger.org
 with questions regarding Employment Services.
Contact Mark Butler, Admissions and Compliance Specialist at
ButlerMar@KennedyKrieger.org
or visit our Apply Today page with questions regarding the application process.