When women and girls rise, their communities and their countries rise with them.
– Michelle Obama
Dear Friend of WIN,
Happy Summer!
We've reached the end of Kennedy Krieger Institute's fiscal year, and with warmer, more relaxed days ahead, we thought it was the perfect time to share some exciting WIN updates.
It never ceases to amaze me all that this mighty and devoted group of women contribute to the Institute. Between the successful events, wonderful outreach, and volunteer opportunities on the horizon, it is an exciting time to be a WIN member!
Of course, the more the merrier, as we welcome any women interested in joining WIN and in utilizing their interests and skills to advance the mission of the Institute.
I wish all of you a rejuvenating summer and I look forward to all that lies ahead for WIN in the coming months!

With gratitude,



Allyson Peters
Major Gifts Officer 
---
Events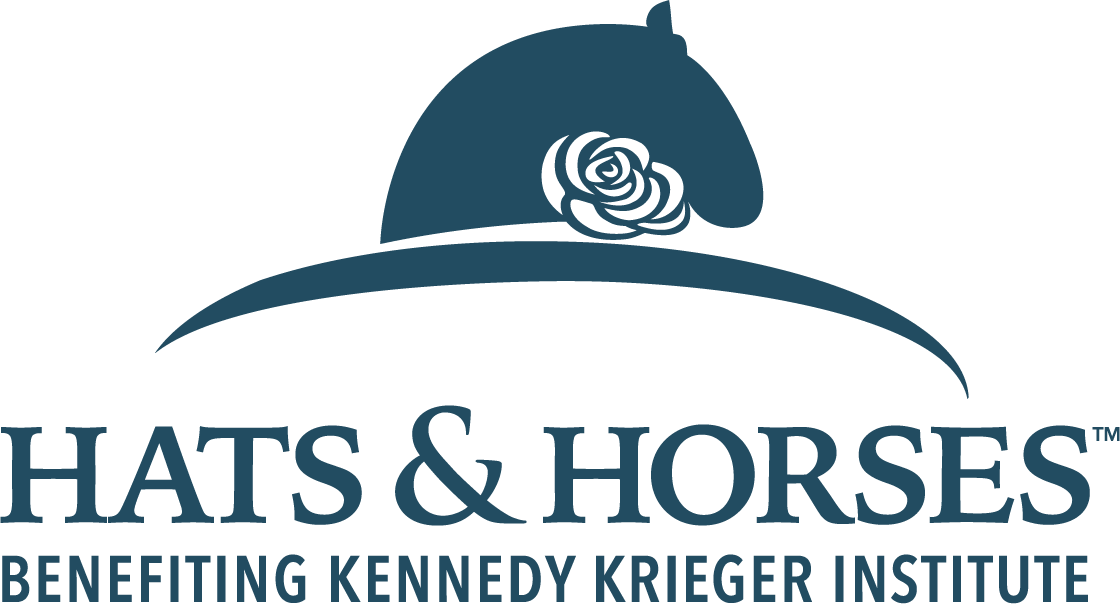 WIN Hosts its Seventh Annual Hats & Horses at The Assembly Room, Baltimore
5/4/23 The 2023 Hats & Horses was truly a celebration of all the people who make Kennedy Krieger extraordinary. Through the help of our phenomenal event co-chairs and committee, WIN members, generous sponsors, guests and auction donors, we raised more than $340,000 to support Kennedy Krieger. Read more >
WIN Hosts its Annual Member Appreciation Event:

5/31/23  WIN members and several of the Institute's remarkable senior leaders and clinicians gathered at The Corner Pantry for a breezy evening of canapés, conversations and well-deserved recognition of all the amazing acts of fundraising, volunteering and advocacy WIN accomplished in 2023! Read more >
SAVE THE DATE:

Thursday, October 19, 2023
6:00 p.m. to 9:00 p.m.

Farmacy Brewing
3100 Black Rock Road
Reisterstown, MD 21136
For the second year, the Women's Initiative Network will host Barrels & Bonfires, which will take place once again at Farmacy Brewing in Reisterstown, embracing the warm and cozy elements of fall in Baltimore County's horse country. Learn more >
---
Volunteer Opportunities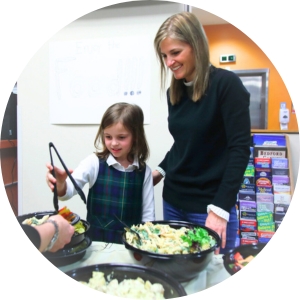 Inpatient Dinner
Wednesday, July 12, 2023
Therapy Garden of 801 N. Broadway
4:30 pm to 6:30 pm
WIN members and their children are invited to join our patients, their families, and our talented Child Life/Therapeutic Recreation staff for a summer evening of food, fun and activities. Volunteers will be serving dinner and assisting staff as needed to ensure our inpatients and their families enjoy a much-needed break and a lovely evening in the garden.
Limited space is available!
WIN Members, click here to sign up as a volunteer >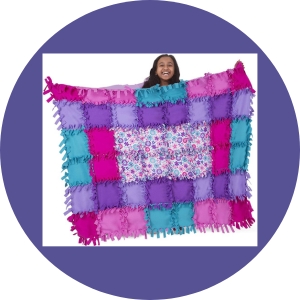 No-Sew Blankets!
Wednesday, July 26, 2023
The Courtyard at Green Spring Station
5:00 pm to 7:00 pm
Join us at Green Spring Station where we will be hosting a fantastic pre-teen and teenage volunteer activity! Volunteers will be making no-sew blankets for patients staying on the inpatient unit at Kennedy Krieger. Parents, you are encouraged to drop off your pre-teen/teen and then enjoy all that Green Spring Station has to offer. Pizza will be served to all volunteers.
WIN Members, click here to sign up as a volunteer >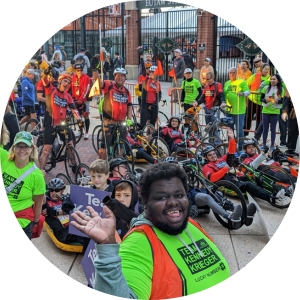 Hey, WIN! Who wants to RUN??
Volunteers Needed to Help Form a WIN Team!
Baltimore Running Festival 2023
Saturday, October 14, 2023
Baltimore's Inner Harbor & Virtual
Let's celebrate 12 years of Team Kennedy Krieger as a WIN team! The funds raised help support adaptive sports and recreation opportunities through athlete scholarships, sponsorship of events and adaptive equipment purchases for kids and families served by the Kennedy Krieger Institute.

We are seeking two volunteer WIN Team Supporters this year to:
Help recruit participants
Support outreach efforts to raise awareness and donations
Show up on race day as the friendly faces of WIN, general supporters of the WIN Team, and champions of Kennedy Krieger's mission
Email Kristen by August 16th to volunteer as a Team Supporter >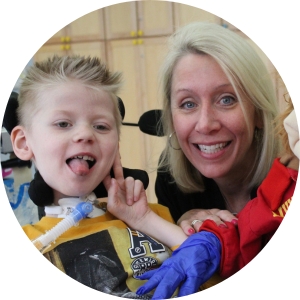 WIN Wednesdays
During WIN Wednesdays, WIN members volunteer in Kennedy Krieger Institute's Child Life and Therapeutic Recreation playroom to help children complete craft projects and play games between therapy sessions. The children enjoy the extra attention from volunteers, and the staff members greatly appreciate the help. This is a wonderful opportunity to work directly with the amazing children at Kennedy Krieger!
Volunteer opportunities occur on Wednesdays from 10:15 a.m. to 12 p.m. There are usually two per month. Upcoming dates will be announced soon. 
WIN Members, click here to register as a volunteer for this and future opportunities >
WIN In the News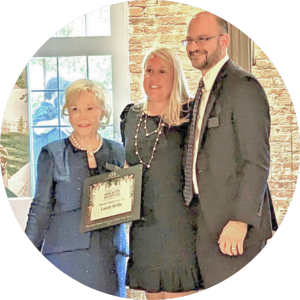 WIN Member Laura Wille Receives Mimi Baklor Volunteer of the Year Award
5/25/23  On Thursday, May 25th, hundreds of Kennedy Krieger's donors gathered at the Penguin Room at the Whitehall Market to celebrate and recognize their generosity and commitment to the Insitute. One of the esteemed awards that is given each year is the Mimi Baklor Volunteer of the Year Award which was established in 1986. This award is presented to a volunteer who best demonstrates and exemplifies the spirit of volunteerism on behalf of Kennedy Krieger. This year, this award was given to dedicated WIN member, leader and volunteer Laura Wille. Read more >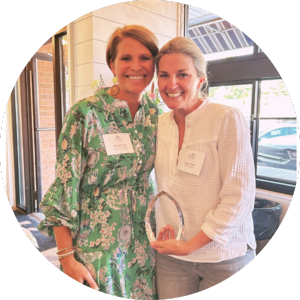 WIN Member Dulany Dent Receives Lainy Lebow Sachs Award
5/31/23  WIN member Dulany Dent was this year's recipient of the Lainy Lebow Sachs award. Since 2011, Dulany,  a selfless advocate for the Institute, has been extremely generous with her time, talent and resources. Read more >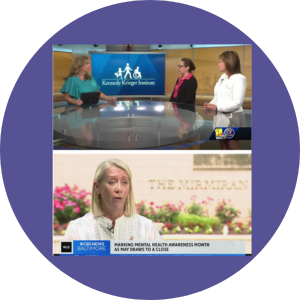 WIN Advocates for Mental Health Awareness Month
May 2023  During Mental Health Awareness Month, two WIN members took action, alongside Dr. Carmen López-Arvizu, Medical Director of the Psychiatric Mental Health Program at Kennedy Krieger Institute, to advocate for the community to seek ways to support the development and implementation of crucial mental health resources. 
Hats & Horses 2023 Co-Chair Kim Greeley joined Dr. López-Arvizu for the Baltimore-based WBAL-TV 11 segment Maryland Peace of Mind to share information about the  fellowship program being funded by WIN's annual event Hats & Horses. 
WIN Co-President Cynthia Cavanaugh joined Dr. López-Arvizu and WJZ-CBS News Baltimore to emphasize the importance of taking action and utilizing mental health resources in the community.
---
Ways to Give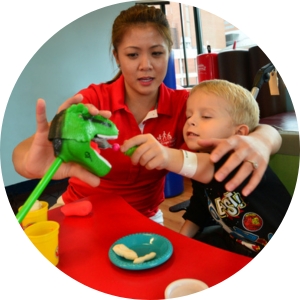 Kennedy Krieger Program Wish Lists
Did you know that you can help the patients and students at Kennedy Krieger by purchasing items from our Amazon Wish Lists? Many of our programs have active Wish Lists and you can order the items they need to be sent directly to the Institute!  Amazon Wish Lists >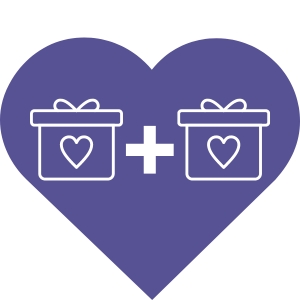 Double Your Impact!
Does Your Employer Offer a
Gift Matching Program?
Did you know that an estimated $6-$10 billion in matching gift funds go unclaimed every year?

Many employers will match your contributions so that the impact of your gift to Kennedy Krieger Institute can go even further at zero additional cost to you. No matter what job field you're in, you can advance the Institute's mission by maximizing the impact of your donation.

Click here to see if your employer participates >