Kennedy Krieger Institute's events are the perfect opportunity to put your organization's brand in front of thousands of Baltimore/Washington-area families and businesses, while at the same time helping the more than 27,000 children and families that we serve each year.
Support from corporate and individual partners enable Kennedy Krieger to sustain and grow our patient care programs, our research initiatives and our educational opportunities for children and young adults, while enhancing awareness and positive perception of your brand.
Sponsorship benefits may include free tickets to share with your employees or customers, volunteer opportunities for your employees, opportunities for the display of signage at our events, brand recognition and more. Our signature events attract thousands of participants—and major media coverage. As a sponsor, you will share those spotlights and send a strong message to your customers, partners and employees that you're making a difference in the lives of children and young adults with special needs and our shared community.
Ready to get involved?
Through our event sponsorships, we offer a variety of opportunities to partner with us and increase your company's visibility. Interested in supporting Kennedy Krieger? Let us put together a customized proposal for you. Please contact Allyson Peters by email at PetersA@KennedyKrieger.org, or by phone at 667-205-4113.
Neurodiversity in the Workplace National Conference
March 2024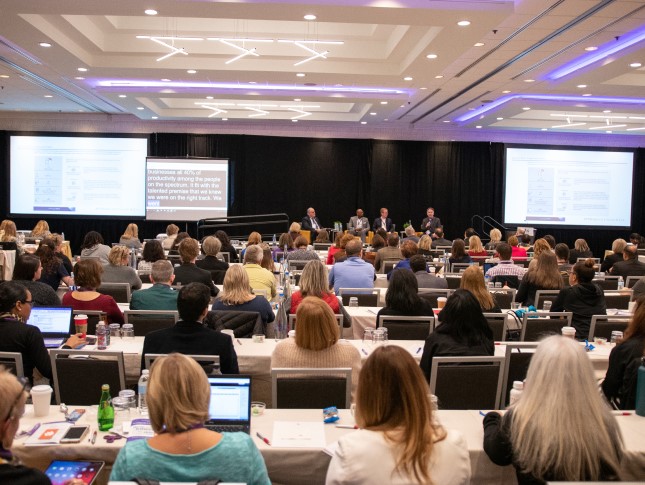 Connect with corporate leaders, nonprofits, human resources professionals, employers and service providers who work to ensure employment and/or higher education success for individuals with neurodiverse traits. This national conference features expert presenters and engaging discussions on using diverse and inclusive employment practices to build a dynamic workforce, enhance the workplace and help ensure equal access to employment.
ROAR For Kids
April 2024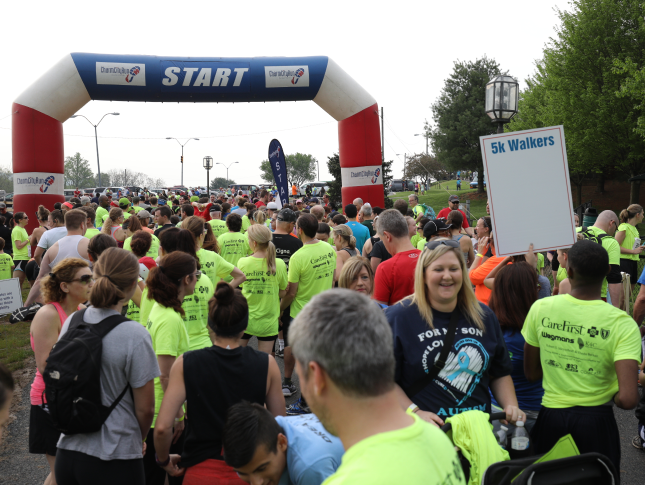 ROAR for Kids is an annual 5K race, walk and family festival to benefit kids at Kennedy Krieger. With an annual attendance of more than 1,000, ROAR provides a morning of outdoor fun and activities for Baltimore-area families. There are lots of great way to enhance your brand and show your support including sponsoring the event, volunteering or even forming a corporate team to get your employees active for a good cause.
Hats & Horses
May 2024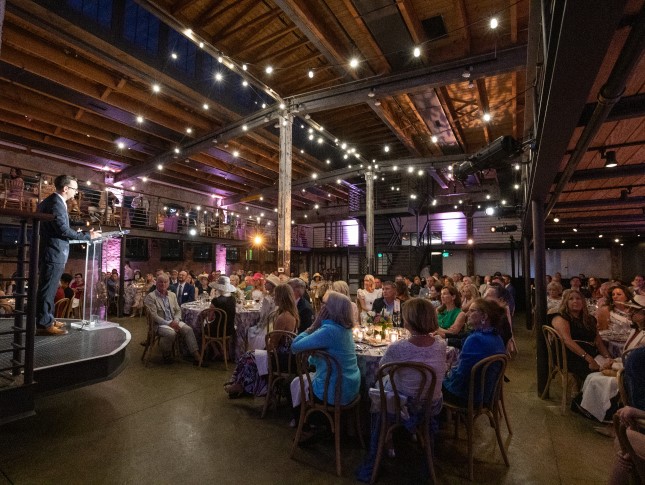 Hats & Horses is an annual derby-themed gala hosted by the Women's Initiative Network for Kennedy Krieger. Guests enjoy cuisine by Linwoods, specialty cocktails, an auction and dancing! Each year, the event welcomes more than 300 engaged community leaders who are committed to supporting Baltimore's business, retail and nonprofit communities. Proceeds from this event benefit a different program at Kennedy Krieger Institute each year.
Center for Autism and Related Disorders (CARD) Golf Outing
August 14, 2023
Country Club of Maryland, Baltimore, MD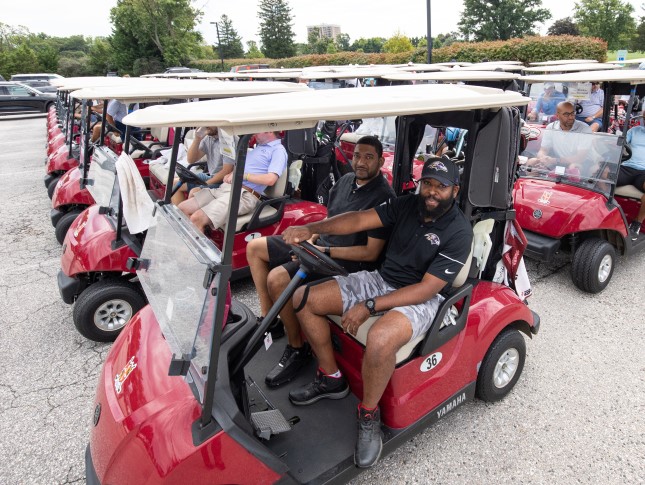 The second annual Center for Autism and Related Disorders golf tournament will be held at the esteemed Country Club of Maryland. Featuring a beautiful day on the course, including lunch and dinner, giveaways and contests. Attendees may register to golf individually or as a group for four. Not a golfer? You can still support the event by joining us for dinner and the awards reception. More details for the 2023 event coming soon. This event benefits the more than 1,000 patients and families treated by CARD.
Baltimore Running Festival — Kennedy Krieger Charity Team
October 14, 2023
Baltimore, MD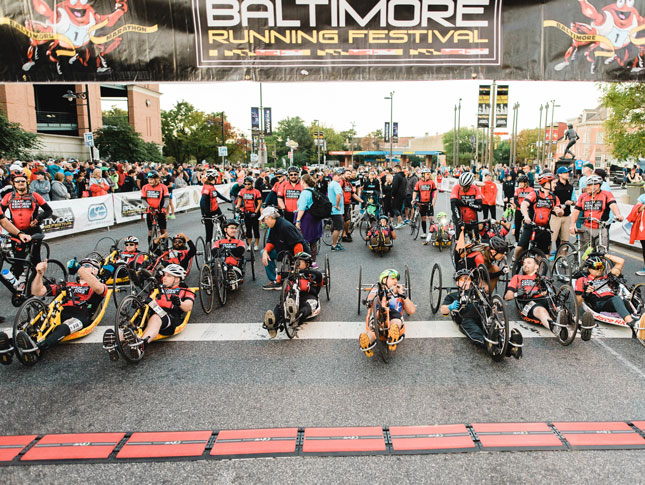 If you are looking to reach athletes, families and the greater mid-Atlantic physically-active community, then sponsoring Kennedy Krieger's Baltimore Running Festival Team is a great opportunity for you. As Kennedy Krieger Institute's charity team, Team Kennedy Krieger raises funds for our rehabilitation programs, in which intensive, innovative therapies help individuals with disorders and injuries of the brain and spinal cord gain or regain movement. Team Kennedy Krieger has a charity tent at the event, among the tens of thousands of visitors who attend the marathon each year. Team Kennedy Krieger also supports adaptive sports and recreation opportunities through athlete scholarships, sponsorship of events and adaptive equipment purchases for kids and families served by the Kennedy Krieger Institute.
Festival of Trees
Thanksgiving Weekend, November 24-26, 2023
Maryland State Fairgrounds, Timonium, MD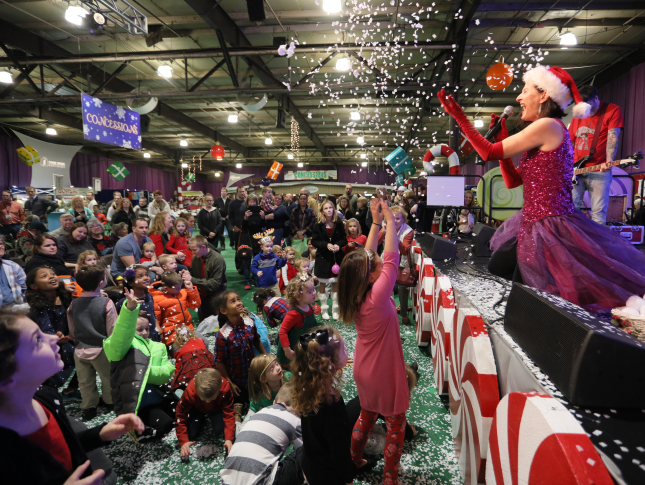 As one of the largest fundraising events in Baltimore, Festival of Trees serves as the unofficial kickoff to the holiday season for thousands of Baltimore-area families. This holiday celebration benefits kids at Kennedy Krieger and kicks off the most wonderful time of the year, with designer-decorated trees, wreaths and gingerbread houses on display and for sale; gift boutiques; rides and games; food; an online auction; and live entertainment on all three days!
Barrels & Bonfires
November 2023
Farmacy Brewing, Reisterstown, MD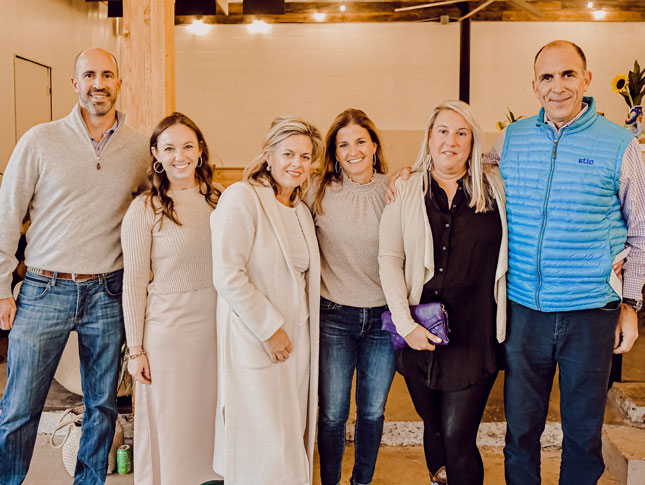 Hosted by the Women's Initiative Network (WIN) for Kennedy Krieger, Barrels & Bonfires celebrates the beauty of the fall season, with delicious food and music at this independent, family-owned farm-to-table brewery. Each year this event draws engaged, influential community members from Baltimore Country and beyond. Funds raised by Barrels and Bonfires support a key program of Kennedy Krieger's care for children and teens.
---
Join this generous group of businesses and organizations who are helping children pursue all that's possible while enhancing their brand exposure to thousands.
These are just some of our generous sponsors.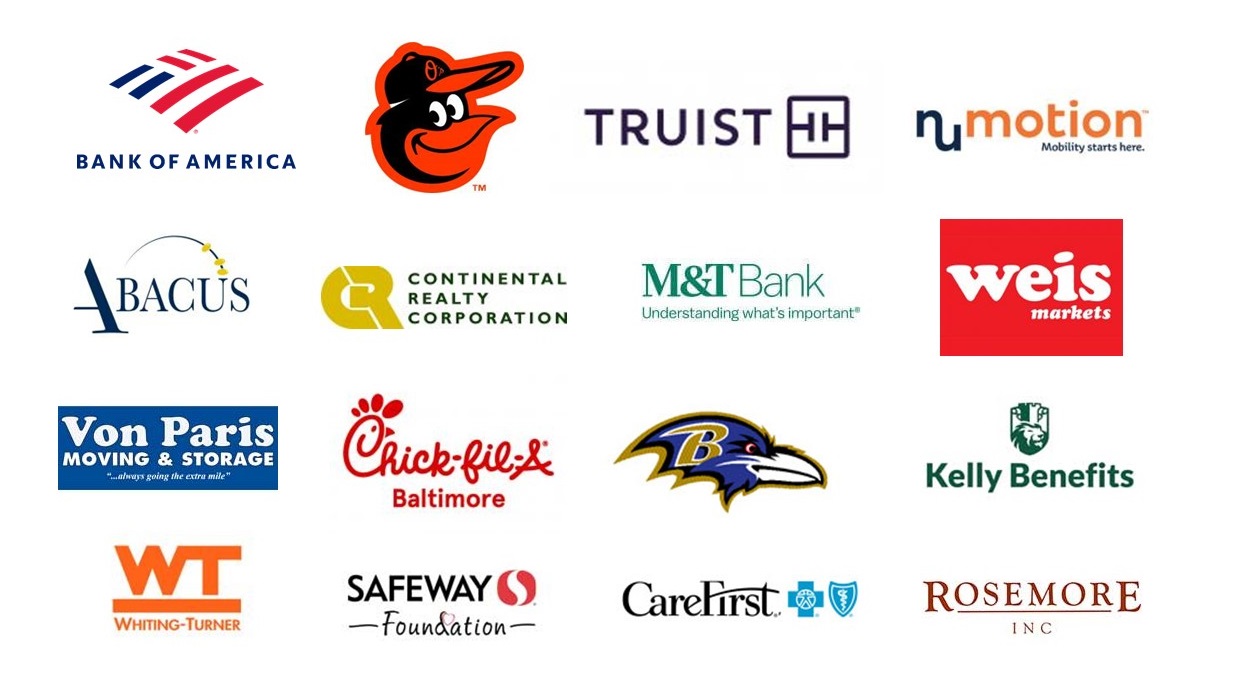 Let's discuss how you can join this list of committed, leading organizations
Through our event sponsorships, we offer a variety of opportunities to partner with us and increase your company's visibility. Interested in supporting Kennedy Krieger? Let us put together a customized proposal for you. Please contact Allyson Peters by email at 
PetersA@KennedyKrieger.org
, or by phone at
667-205-4113
.
Our Events Have Been Voted: