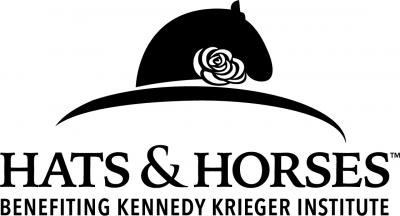 Hats & Horses 2023
Thursday, May 4th
The Assembly Room
Baltimore, MD
Event Overview
Kick off the Kentucky Derby weekend by attending the seventh annual Hats & Horses party on May 4. This event is hosted by the Women's Initiative Network (WIN) for Kennedy Krieger Institute. As part of WIN's effort to support a variety of local businesses, the event will be held at a new location, The Assembly Room, a unique and recently restored event space in downtown Baltimore.
Proceeds from the event will benefit a new fellowship program for Kennedy Krieger that will help address our nation's current mental health crisis. Across the country, clinicians are seeing a significant increase in the need for mental healthcare. At the same time, the number of mental health therapists is far outpaced by the number of people needing their services.
To address this alarming shortfall, Kennedy Krieger Institute is developing this new postmaster's fellowship program for psychiatric social workers. Funding is needed to cover the costs of developing an accredited, rigorous and competency-based curriculum. Included in these costs is compensation for staff and faculty members teaching and supervising trainees, as well as recruiting the best and brightest postgraduates for this endeavor. After completing the program, trainees will be ready to better support the complex mental health needs of patients at Kennedy Krieger and elsewhere. They will also be better equipped to support mental healthcare in the community by educating the next generation of mental health clinicians.
Each year, the event welcomes more than 300 community members committed to supporting Baltimore's business, retail and nonprofit communities. Over the past six years, Hats & Horses sponsors and guests have collectively raised $1,900,000 to support the important work of Kennedy Krieger.
Event Committee co-chairs: Kim Greeley, Lizzy Sweeney and Shari Tompkins
Sponsorship
Photos
View photos from previous Hats & Horses