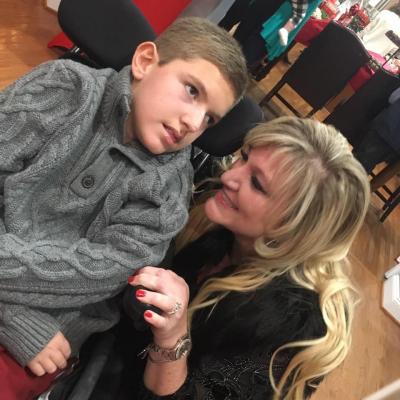 What began as a housewarming party that raised $200 in 2010 has turned into a full-fledged fundraiser bringing in thousands of dollars every year for Kennedy Krieger Institute's brain injury and child life programs.
The Nicholas Blanco Foundation hosted its annual holiday party in December 2016 in Ashburn, Va. Attendees enjoyed a photo booth, live music, silent auction, delicious food and children's face painting.
The party is an opportunity for Blanco family members to thank their community while connecting with Kennedy Krieger, even though many of them have never been to the Institute, says Meredith Blanco, mom to Nicholas (who goes by Nick) Blanco.
Meredith has seen, first-hand, what Kennedy Krieger can do for kids like Nick, who suffered a severe anoxic brain injury as a baby. The Blancos are incredibly grateful for the compassionate care Nick continues to receive at Kennedy Krieger, and this is their way to give back.