Stacey Herman, MS Ed., CESP
Director of Neurodiversity and Community Workforce Development
Email: HermanSt@KennedyKrieger.org
Phone: 570-650-1853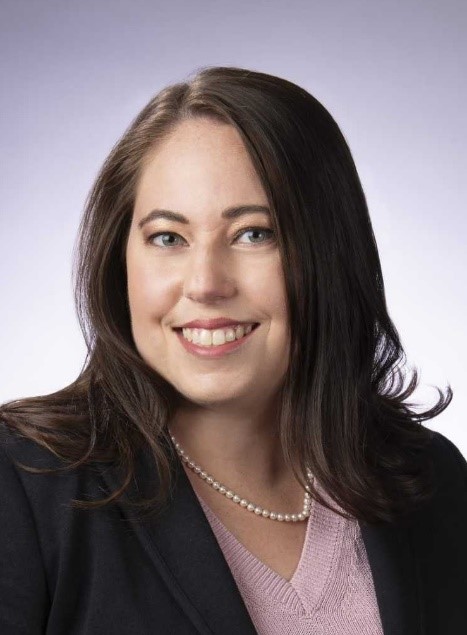 Stacey Herman is the director of neurodiversity and community workforce development at Kennedy Krieger Institute. Her role includes the creation and supervision of programs designed to support individuals with disabilities as they transition to the workforce and access their community. This role allows Stacey to interact directly with individuals while working with multiple departments inside Kennedy Krieger Institute and the business community to raise awareness, train and develop employment opportunities for individuals of all abilities. Stacey is also a leading member of Kennedy Krieger Institute's Neurodiversity Initiative, working with community leaders, business professionals, and policy makers to realize the Institute's long-term goal of improving employment outcomes for individuals with disabilities. Stacey is currently the president of the Association of People Supporting Employment First Maryland Chapter, and is appointed to the Interagency Transition Council for Youth with Disabilities and Governor's Workforce Development Board in Maryland.
Stacey graduated from Syracuse University with a degree in Inclusion Elementary and Special Education. She then continued her education receiving a Master of Science in Special Education at John's Hopkins University. In her studies, she focused on severe disabilities with an emphasis in autism. Stacey was recognized, along with her colleague, as a 2019 Leader in Diversity by the Baltimore Business Journal. Stacey was also recognized by The Daily Record as a 2020 Leading Women. Stacey is involved in working groups that are focused on employment, healthy relationships, and transitioning youth across the D.C., Maryland and Virginia areas. She is passionate about providing individuals of all abilities the opportunities, tools and supports to have a successful adult life. Stacey volunteers with Thread, a program that builds relationships and a network for young people to help them navigate high school, employment, and transition into opportunities in their adult life. Stacey has a loving and adorable dog named Sadi who loves ice cubes, walking on warm days, and traveling to visit family.
---
Rebecca Colangelo, EdD
Project SEARCH Coordinator
Email: Colangelo@KennedyKrieger.org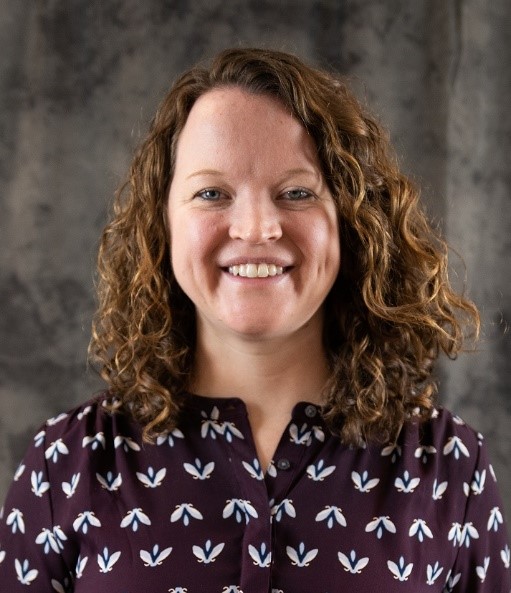 Dr. Becca Colangelo has been a special education teacher at Kennedy Krieger High School for the past four years. During her time at the high school, she served as the chair of the PBIS committee and worked to have the school-wide positive behavior support system receive Gold status from Maryland PBIS. She graduated from University of Delaware with a degree in Secondary Social Studies Education in 2007. Then, she went on to receive her Masters in Special Education from Pennsylvania State University in 2010. Prior to coming to Kennedy Krieger, Dr. Colangelo worked with students in an alternative education school outside of Philadelphia. Recently, Dr. Colangelo finished up her doctorate in Educational Leadership from Drexel University. Her research explored the transitional challenges that families face when adolescents with more severe diagnoses of autism spectrum disorder transition from traditional school settings to placements with adult service agencies. She was fortunate enough to work with Kennedy Krieger faculty and parents to conduct this research. Her involvement with Project SEARCH allows her to continue to work closely with students and families to address transitional challenges she identified in her research. When Dr. Colangelo is not in the classroom, she is hanging around with two hounds, a beagle named Susie and a basset hound named Ellie. Ellie and Susie enjoy the finer things in life like sunny days, sleeping on the couch, and bacon/egg sandwiches!
---
The Project SEARCH Team
Lauren Schifter, Employment Training Specialist Project SEARCH

Stephanie Skeen, Employment Training Specialist Project SEARCH

Baya Mohamed-Osman, Employment Training Specialist Project SEARCH
---
Cassidy Love, BA
Community Integration Coordinator
Emailil: LoveCas@KennedyKrieger.org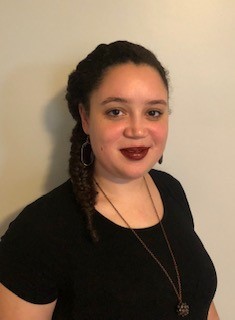 Cassidy Love is the community integration coordinator at Kennedy Krieger Institute. Her duties include developing, implementing, and monitoring person-centered community programming for transitioning young adults. This role allows Cassidy to interact directly with young adults and their families, as well as various community partners. Cassidy graduated from The George Washington University in 2018 with a degree in psychology. She is continuing her education at The George Washington University, earning her Masters in Interdisciplinary Secondary Transition Services. Cassidy grew up in Utah before moving to Washington, D.C. to pursue her education. She began her career in the non-profit sector helping to develop an Inclusion and Disabilities program focusing on vocational training, employment, wellness, and social programming. She is passionate about providing individuals of all abilities opportunities to have a successful adult life.
---
The Community Development Services Team
Toni Massimo, Community Development Specialist

Kathryn St George, Community Development Specialist

Leah Beiswinger, Commun

i

ty Development Specialist

Joseph Wilson, Community Development Specialist

Brittany Liagoure, Community Development Specialist
---
Rebecca Schmaus, CESP, ACRE
Employment Coordinator
Email: Schmaus@KennedyKrieger.org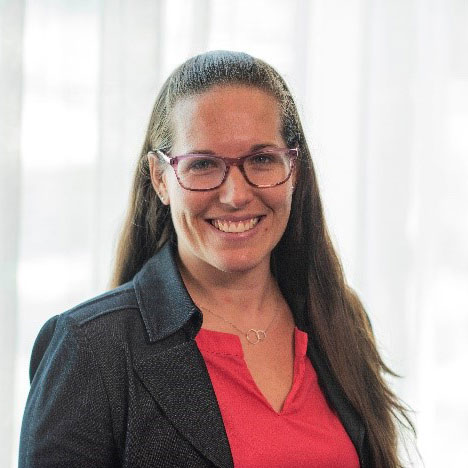 Rebecca Schmaus is the employment coordinator for Kennedy Krieger Institute. Her duties include developing, implementing and monitoring person-center employment and job development for transitioning young adults. She works together with the community members, their families and community businesses to provide supportive partnerships that cater to the individual's growth and development to achieve their employment goals.
Rebecca spent seven years developing her Business Relations and Customer Service skills while working for Marriott International. She held an active role as part of the Project SEARCH's Business Advisory Council which fostered her passion to work with individuals of all abilities.
---
The Employment Services Team
Alex Greer, Employment Training Specialist

Amanda Foster, Employment Training Specialist
---
Alex Hauserman
Intake Specialist
Email: Hauserman@KennedyKrieger.org
Alex Hauserman is the intake specialist for the Meaningful Community Services Programs at Kennedy Krieger Institute. His duties include overseeing the admissions process for potential community members to CORE Foundations and Project SEARCH, oversight of Quality Assurance and compliance in programming and trainings, and coordinate all documentation of assessment, development, and implementation of Service Funding Plans (SFP) and Person-Centered Plans. This role allows Alex to interact and build close-knit relationships with young adults and their families, as well as outside community members and stakeholders. Alex graduated from Susquehanna University in 2013 with a degree in psychology. He graduated with a Master's in Education, with a focus in Special Education, from Grand Canyon University in 2017. Alex has worked in the field of human services for the last eight years, holding various positions within classrooms and non-profit organizations in Maryland. Alex has a passion for helping others to find their calling and to be able to achieve their goals at the highest level possible. In his spare time, Alex enjoys running, playing and writing music, reading, and learning about history and politics.
---
Tina Schmitt, M.A SHRM-SCP, CHCR, PHR
Talent Acquisition and Retention Manager and Project SEARCH Business Liaison
Email: Schmitt@KennedyKrieger.org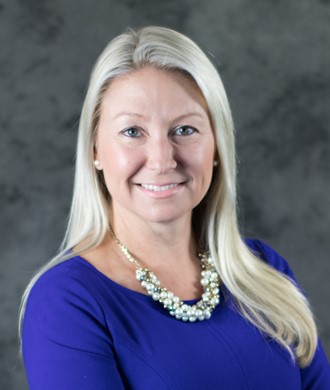 Tina Schmitt is the talent acquisition and retention manager for Kennedy Krieger Institute. Tina has a Bachelor's degree in Social Science and Education from Towson University and a Master's degree in Business Management/ Human Resources. She is certified as a Senior HR Professional by the Society for Human Resources Management. She is also a certified Healthcare Recruiter and Professional in Human Resources by HRCI. Tina has been with the Institute for 22 years. She leads and directs talent strategies for the Institute, including the Institute's Neurodiversity at Work program. Tina is passionate about talent acquisition, organizational culture, workforce development and training and diversity and inclusion. Recently her efforts have been dedicated to exploring and implementing strategies to include more individuals with all abilities into Kennedy Krieger's workforce. Tina lives in Perry Hall with her husband, 6 year old son, 4 year old daughter and puppy Duke.
---
Barbara Obst MSEd,BSN,NCSN
CORE Foundations DDA Nurse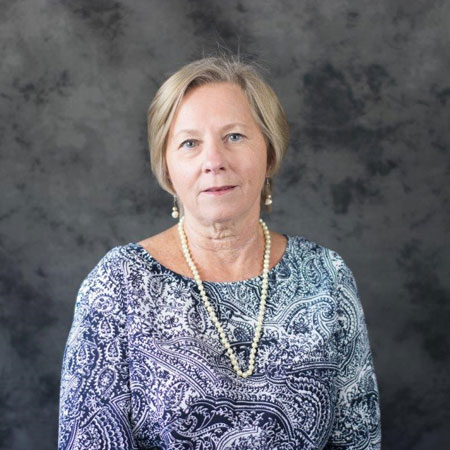 Barbara Obst has been the coordinator of the Specialized Health Care Interagency Collaboration Program (SHNIC) at Kennedy Krieger Institute in Baltimore, Maryland for over 20 years. She has over 45 years of experience working with children and adults with specialized health needs in various settings including therapeutic foster care. She is a graduate of Russell Sage College in Troy, NY, with a BS in Nursing 1974, and Johns Hopkins University with a Master's of Science in Education in 1993. She has been a clinical instructor at various colleges including Johns Hopkins School of Nursing. She also was an adjunct professor at Johns Hopkins School of Education. She is a member of Sigma Theta Tau and is nationally certified in School Nursing. She has presented at NASN, PENS, CEC National Conferences as well as state conferences on various topics related to students with special health needs and the impact in their ability to learn. She has been published in various journals related to school health nursing and rehabilitation nursing. She is a Case Manager/Delegating Nurse in the DDA of Maryland and has provided training in the past for nurses in DDA of Maryland.
---
Julia O'Connor
Assistant Professor, Director of Day Treatment Services, NBU-OP
Behavioral Psychology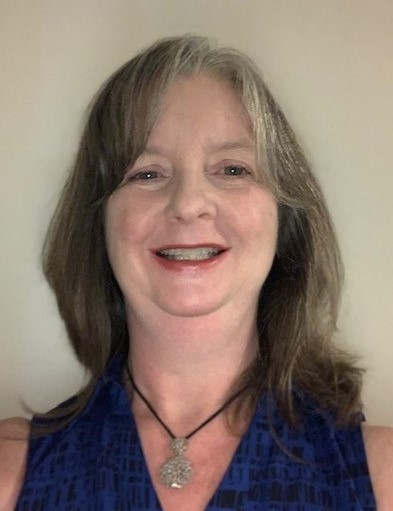 Dr. Julia O'Connor is a research scientist and psychologist at Kennedy Krieger Institute. She is the director of day treatment services for the Neurobehavioral Unit Outpatient Clinic in the Department of Behavioral Psychology and an assistant professor in the Department of Psychiatry and Behavioral Sciences at the Johns Hopkins University School of Medicine. She completed her master's and doctoral training at the State University of New York in Binghamton in clinical psychology where she worked with children with autism and pervasive developmental disorders. She then completed her pre-doctoral internship at Kennedy Krieger Institute and the Johns Hopkins University School of Medicine to focus on working with developmentally disabled children who display severe behavior problems.
Dr. O'Connor accepted a faculty position in the Neurobehavioral Outpatient Clinic in the Behavioral Psychology Department at Kennedy Krieger institute in 1994. She is a member of the Association for Behavior Analysis and the Maryland Association for Behavior Analysis. She is currently a licensed psychologist in Maryland and a psychologist at Kennedy Krieger Institute.
Dr. O'Connor's research has focused on the assessment and treatment of severe behavior problems including self-injury, aggression, pica, property destruction and other problem behaviors exhibited by individuals with developmental disabilities. Dr. O'Connor provides behavior support and oversite for individuals participating in Project SEARCH.
---
Megan Meck, MS
Program Coordinator
Maryland Center for Developmental Disabilities at Kennedy Krieger Institute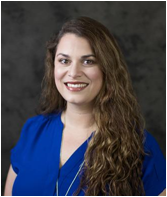 Megan is an alumna of Towson University's undergraduate and graduate Health Science's program where she earned her B.S. and M.S. in Community Health Science. Megan serves as a program coordinator at the Maryland Center for Developmental Disabilities (MCDD) at Kennedy Krieger Institute, one of 67 University Centers of Excellence in Developmental Disabilities. After completing the MCDD's pre-service training program in 2012, Megan worked in a number of departments at Kennedy Krieger until returning to the MCDD as a full-time employee in 2014. Her love of data-driven practice has landed her an active role in providing data system development and technical assistance across all MCDD projects and personnel, through the use of Apricot. In addition, Megan has lead and managed system builds, implementation, and training across other projects at the Institute and to external organizations.