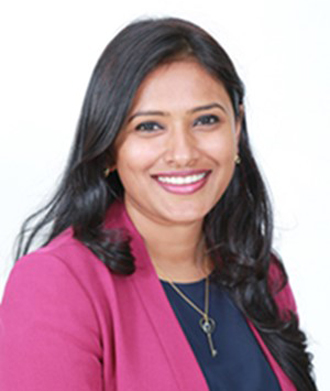 Maryland Rebuilds Role: Leadership Team, Content development, Project Implementation
Biji Philip, PhD, CCC-SLP is the assistant director, clinical operations at Kennedy Krieger Institute's Center for Autism and Related Disorders (CARD). In addition to providing direct clinical services, Dr. Philip oversees the administrative and clinical operations at CARD's Odenton location. Dr. Philip led CARD's interdisciplinary team in providing consultative and coaching services to a comprehensive autism center based internationally. 
Prior to joining CARD, Dr. Philip worked internationally as the head of the Special Education Department at an IB Primary School overseeing the multi-disciplinary services students received. This included developing inclusive systems to address the needs of preschool to Grade 5 students with special needs and gifted needs. Her work in schools included providing direct speech and language intervention services for students with significant communication difficulties in a variety of classroom contexts (general education classrooms, self-contained classrooms). Dr. Philip graduated with her doctoral degree in communication disorders from Bowling Green State University, Ohio specializing in autism spectrum disorders. She is an ASHA certified speech-language pathologist, practicing in Maryland whose research and clinical interests include autism, language and literacy, narrative language, natural language acquisition and social communication.