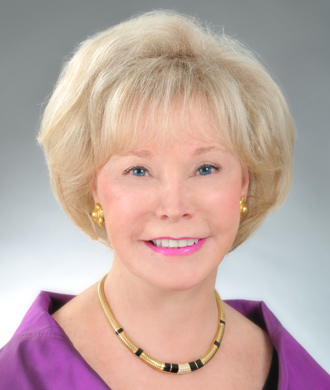 Dr. Nancy S. Grasmick, EdD, Maryland's first female state superintendent of schools, is known for her strong focus on student achievement, teacher quality, and public school funding. Some of the pioneering policies enacted throughout Dr. Grasmick's 20-year tenure include instituting an explicit pre-K-12 curriculum, developing statewide assessments, and holding schools and school systems accountable. Dr. Grasmick was the sole representative of K-12 education to serve on the National Academies Committee on Prospering the Global Economy in the 21st Century, the committee that produced the groundbreaking study, Rising Above the Gathering Storm: Energizing and Employing America for a Brighter Economic Future (National Academy of Sciences, 2005). She currently serves as a member of the National Math and Science Initiative, the organization that selected Towson University as a site for the successful UTEACH program that was launched at the University of Texas at Austin with the goal of addressing the STEM teacher shortage.
Under her leadership, the state of Maryland received one of the federal government's coveted Race to the Top education grants (2010), worth up to $250 million to continue building upon a solid record of school reform. In addition, for a fourth straight year, Education Week's 2012 Quality Counts report ranked Maryland's public school system first in the nation. Maryland received a number one ranking in the 2009, 2010, and 2011 Quality Counts report as the country's most consistently high-performing state. Also, for a third year in a row, Maryland's advanced placement performance was ranked #1 nationwide.
Dr. Grasmick's career began as a teacher of deaf children at the William S. Baer School in Baltimore City. She subsequently served as a teacher, principal, supervisor, assistant superintendent, and associate superintendent in Baltimore County Public Schools. Dr. Grasmick received her doctorate from The Johns Hopkins University, her master's degree from Gallaudet University, and her bachelor's degree from Towson University.
Dr. Grasmick has received numerous awards for her visionary leadership, including the national Harold W. McGraw, Jr. Prize in Education. In 2011, she was inducted into The Daily Record's "Circle of Influence," recognizing her as a "Most Influential Marylander." In 2010, the College Board awarded her the national William U. Harris Award of Excellence and the National Art Education Association honored her with the Distinguished Service, Outside the Profession Award. Dr. Grasmick is also a presidential scholar at Towson University.