By Laura Thornton​
​

As Thailya looks up at the colorful fabric waving above her head, a smile spreads across her face.
"Can you catch the rainbow?" asks Sharon Holloway, PhD, director of the World of Care medical child care program that Thailya, 2, attends.
Thailya and her classmates love "parachute time," when they gather on the playground under the billowing, multi-colored fabric. It's an activity that children of all abilities and neurological conditions can enjoy.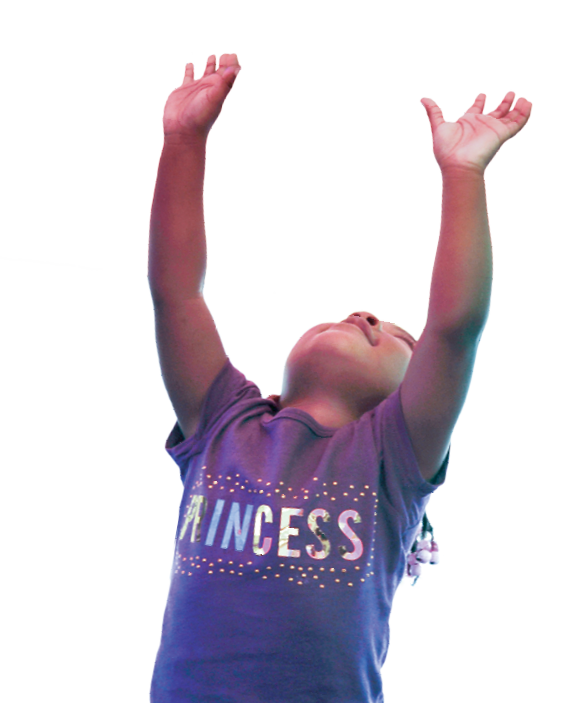 "This is their world," says Centura Lewis, a child care teacher at World of Care. The playground, designed to accommodate all levels of mobility and cognitive ability, is where children attending World of Care enjoy fresh air and sunshine, weather permitting, between indoor activities. On the playground, children blow bubbles, paint pictures, play with trucks, maybe pass a ball back and forth with a friend—typical kid stuff, adapted to suit their abilities.
"We focus on the joy of play, which promotes children's health and development, and on the joy of being included in all ways," Holloway says. "If we're doing a mural outside, we'll tape a paper to the wall, and let the kids slather it however they want, helping them in any way they need. Everyone can participate; this is their home away from home."
Supporting Children and Families
Located just outside of Baltimore, World of Care offers full-day care for children, up to age 5, with complex medical conditions—such as chronic lung disease, asthma, brain injuries and cerebral palsy—requiring nursing interventions throughout the day. Staff members include experienced child care teachers, nurses, social workers, service coordinators, and physical, occupational and speech-language therapists. It is the only medical child care program in the Baltimore area.
World of Care is run by PACT: Helping Children with Special Needs. Founded in 1981, PACT has been affiliated with Kennedy Krieger Institute since 1998. A nonprofit organization, it promotes the development of young children with special needs, and their families, through specialized child care, early intervention services, family support services, parent education, counseling and professional training.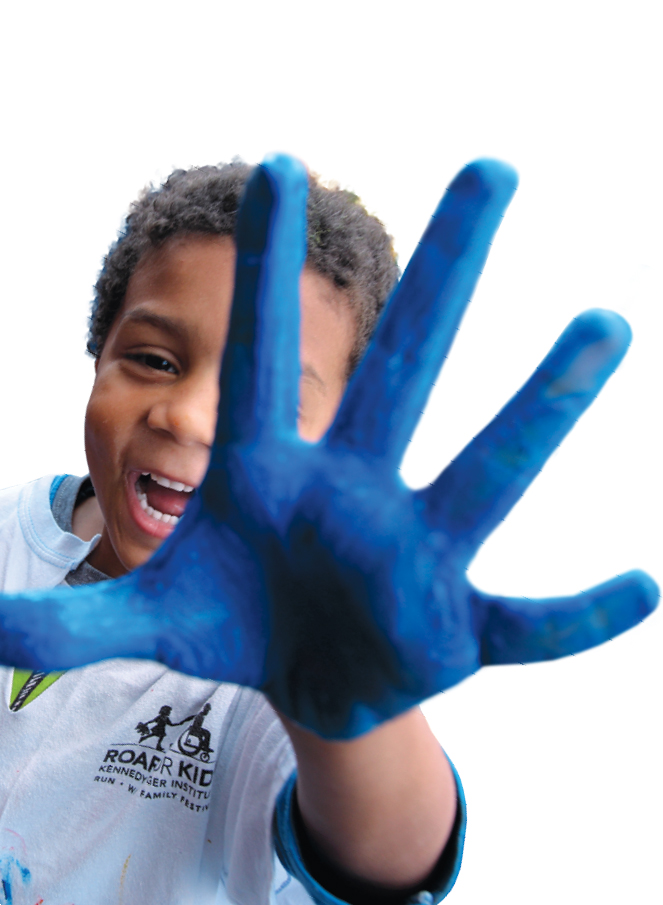 "PACT provides critically important services that are integral to Kennedy Krieger's mission of transforming children's lives," says Dr. Bradley L. Schlaggar, the Institute's president and CEO. "The children that attend its programs receive the medical care and enriching experiences they need to get the best possible start in life."
"The first five years of life are so essential—that's when the greatest learning takes place," adds Audrey Leviton, LCSW-C, PACT's executive director. "At PACT, we're committed to reaching children during that time by providing high-quality programs that will impact them for the rest of their lives."
PACT also runs a program called the Therapeutic Nursery, for children and their families experiencing homelessness in Baltimore. Situated inside the largest family homeless shelter in the city, the Therapeutic Nursery offers attachment-based, trauma-informed child care for children under age 3. It also offers the only Early Head Start program in the city specifically for children experiencing homelessness. The U.S. Department of Health and Human Services has named the Therapeutic Nursery a national model for working with children and families who are without permanent housing.
PACT provides safe, nurturing, high-quality child care programs for families who have nowhere else to turn."
– PACT Executive Director Audrey Leviton
"You can imagine how stressful being homeless is for any parent, let alone parents with very young children," explains Kim Cosgrove, the Therapeutic Nursery's director. "Our goal is to support parents during this difficult time so they can nurture their baby and be the best parents they can be."
One of the ways in which the Therapeutic Nursery accomplishes this is by hosting mindful awareness parent-child play sessions. "We invite each parent to be the curious observer of their child's curious exploration, and to follow their child's lead in play. The moment-to-moment interactions that take place strengthen the parent-child relationship," Cosgrove says. "Through secure attachment with a caregiver, a child learns two critical things: identity and emotional regulation—essential building blocks for a child's social-emotional development, school success, and emotional and physical health."
Other services offered by the Therapeutic Nursery include family support and assistance in accessing medical and other community resources, and physical, occupational and speech-language therapies for children, as needed.
Far-Reaching Impact
Through ongoing staff training and continuous interactions with other medical child care providers, PACT's staff members stay up to date on the latest techniques for helping children with complex needs. And they share what they learn—both with their peers and with various city, state and national legislative bodies—to advocate for families facing challenges related to homelessness, complex medical needs, and developmental and intellectual disabilities. Therapeutic Nursery staff members have authored more than six journal articles and a guidebook on interventions developed and practiced at the nursery.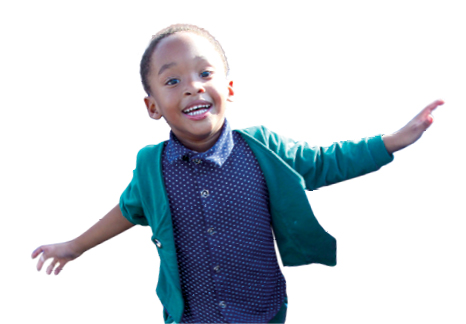 PACT also offers unique learning experiences to interns and trainees, who spread PACT's methods to medical and therapeutic programs across the country. And through regional training sessions and presentations at national and international conferences, PACT has trained more than 7,000 professionals in its early intervention strategies.
PACT is able to reach so many fellow professionals—and through them, so many children and families—because its staff members are fully committed to the work they do. They know the importance of the early interventions they provide. "We want the children to reach their fullest potential," Lewis says.
"I love being able to make a difference for the children," World of Care teacher Ikeia Alexander adds. "I want to see all of them thrive."
Learn more about PACT and the families it serves: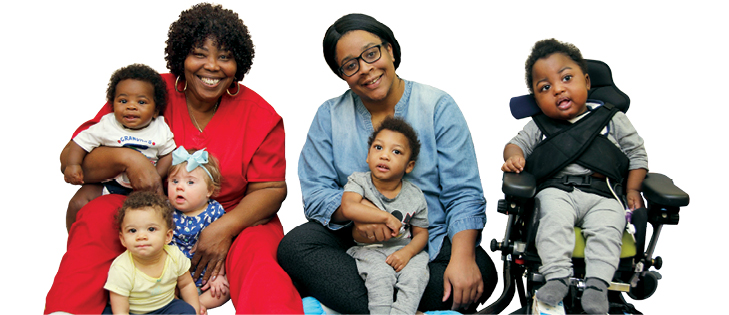 To help PACT provide medical child care to more children, please consider donating to the Mark and Sandy Furst Scholarship Fund. The Rosedale Federal Savings & Loan Association will match all donations to the fund, up to $100,000.