BALTIMORE, November 9, 2022—Two internationally known pediatric specialists at Kennedy Krieger Institute have been named endowed chairs: Dr. Ali Fatemi, the Institute's chief medical officer and director of the Moser Center for Leukodystrophies, has been named The Blum-Moser Chair for Pediatric Neurology, and Dr. Miya Asato, who serves as the Institute's vice president of training, has been awarded The Arnold J. Capute, MD, MPH Endowed Professorship in Pediatric Disabilities.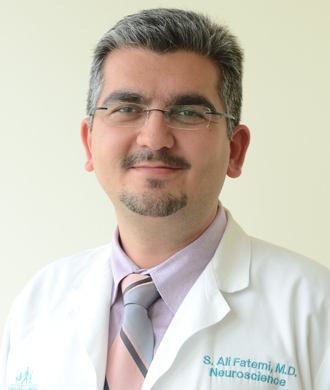 "Both Dr. Fatemi and Dr. Asato exemplify the groundbreaking and far-reaching work that is accomplished at the Institute," said Brad Schlaggar, MD, PhD, president and CEO at Kennedy Krieger, and the Zanvyl Krieger Faculty Endowed Chair in pediatric neurology. "These endowments allow them to continue and expand their progress, benefiting the field of medicine, the trainees who are the future of pediatric developmental and neurologic medicine and importantly, our patients and their families."
In addition to serving as chief medical officer, and director of the Division of Neurogenetics and the Moser Center for Leukodystrophies, Dr. Fatemi is also an investigator at Kennedy Krieger's Hugo W. Moser Research Institute.
His research focuses on X-linked adrenoleukodystrophy and the genetic causes of cerebral palsy.
The Blum-Moser Chair for Pediatric Neurology was funded by Marc and Leonor Blum, Alex Blum and Ari Blum. The Blum family named the chair in honor of Dr. Hugo Moser and his legacy in the field of pediatric neurology. The first recipient was Dr. Michael V. Johnston, who preceded Dr. Fatemi as the Institute's chief medical officer.
Dr. Asato directs the nationally recognized Maternal and Child Health Leadership Education in Neurodevelopmental and Other Related Disabilities Program (LEND), which provides graduate level, interdisciplinary training to clinicians with an interest in neurodevelopmental disabilities.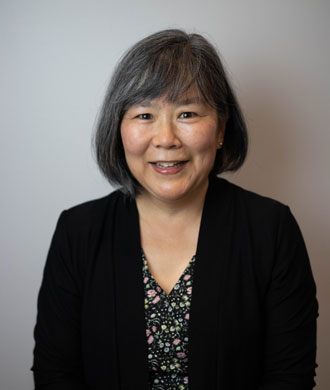 Asato joined the Institute in 2021 from the University of Pittsburgh School of Medicine's Department of Pediatrics, where she was the director of their LEND program, and was the director of the neurodevelopmental disabilities residency program.
Her research interests include epilepsy and neurodevelopmental outcomes.
More than 100 donors through the Kennedy Fellows Association—former trainees of Dr. Arnold J. Capute—funded The Arnold J. Capute, MD, MPH Endowed Professorship in Pediatric Disabilities, to honor him and his impact in his field of study. He was awarded the chair in 1997. Dr. Bruce Shapiro, who served as vice president of training until 2021, was awarded the chair in 2004.
"Philanthropy is crucial to fuel the continuous innovation happening at Kennedy Krieger. Thanks to leaders who've shared their vision and funding, the Institute continues to expand its impact as a world-renowned medical center. We are making positive changes in the trajectory of children's, adolescents' and adult's lives." Dr. Schlaggar commented. 
For more information about opportunities to advance the Institute's mission, please visit www.KennedyKrieger.org/Foundation or email Foundation@KennedyKrieger.org.
About Kennedy Krieger Institute:
Kennedy Krieger Institute, an internationally known, non-profit organization located in the greater Baltimore/Washington, D.C. region, transforms the lives of more than 25,000 individuals a year through inpatient and outpatient medical, behavioral health and wellness therapies, home and community services, school-based programs, training and education for professionals and advocacy. Kennedy Krieger provides a wide range of services for children, adolescents and adults with diseases, disorders or injuries that impact the nervous system, ranging from mild to severe. The Institute is home to a team of investigators who contribute to the understanding of how disorders develop, while at the same time pioneer new interventions and methods of early diagnosis, prevention and treatment. Visit KennedyKrieger.org for more information about Kennedy Krieger.
###
MEDIA CONTACT:
Jessica Gregg
Greggj@KennedyKrieger.org
443-823-9811 (cell)
Carson Rehfield
Carson@Profilespr.com
443-641-3371 (cell)