May 16, 2017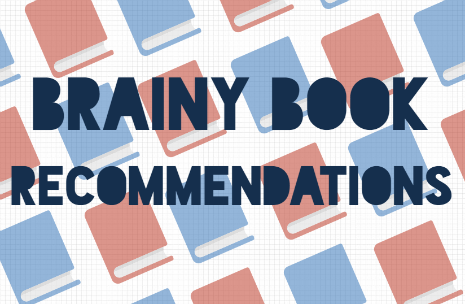 Teachers frequently ask the Center for Innovation and Leadership in Special Education (CILSE) for book recommendations. We're always happy to oblige. After all, we're a center dedicated to training educators in the neuroscience of learning! In the past we've shared Dr. Martha Deckla's book recommendations, which include terrific reads like Proust and the Squid: The Story and Science of the Reading Brain, Welcome to Your Child's Brain: How the Mind Grows from Conception to College, and Executive Function in Education: From Theory to Practice. We thought we'd add to this great list by rounding up a few of our other favorites. Current and former CILSE fellows, as well as faculty and staff, have provided a brief synopsis of each book and what we like about it. We hope you enjoy these brainy reads just as much as we do!

Recommended by Dr. Alison Pritchard, Program Director of the Neuropsychology Research Lab at Kennedy Krieger Institute.

"This book breaks information about the neuroscience of learning into categories that help non-scientists think critically about applications of research to education. It pays attention to the potential problems of neuroscience translation into classroom practice and calls out neuromyths. I think it's a great introductory text for any teacher interested in learning more about the brain as it relates to teaching and learning."
Recommended by CILSE Education Consultant and former Fellow, Lisa Carey.

"My first academic love is history. In addition to being a special education teacher in love with neuroscience, I'm also a certified social studies teacher with a degree in history. History is how I like to approach the world, so finding a collection of historical vignettes about developments in neuroscience helped me to better understand the brain. As a CILSE fellow, I read a great many journal articles and texts about the brain, but Sam Kean's book helped me put all of my new knowledge into a historical context that allowed me to grasp my new learning to a much deeper degree. If you're a history fan interested in brains, this is a book to check out."
Recommended by Alicia Woolf, Clinical Faculty of Special Education at Urban Teachers and former CILSE Fellow.

"This book marries my love of the horror genre with my love of neuroscience. It's grounded in science, but is also lighthearted and satirical. If you're searching for a fun look at scientific information, this is the book for you."
Recommended by Dr. Lisa Jacobson, Director of the Oncology Clinic in the Department of Neuropsychology at Kennedy Krieger Institute and CILSE Core Director of Neuroscience of Learning and the Learner.

"I like this book because it examines the different constructs of executive function and dysfunction as it relates to different disability areas and then connects this information to the educational setting. If you're looking to dive more deeply into the topic of executive function and want to be able to think about your students through a diagnostic lens, this is a helpful read."
Recommended by CILSE Education Consultant and former Fellow, Lisa Carey.

"Feeling like your love of brains has gone to your head? This little book will remind you of the limits of what we know about the brain and how well we can apply neuroscience to other fields such as education and the law. While I love neuroscience and think it offers helpful information to teachers about learning and learners, I'm also aware the risks overselling what neuroscience can currently achieve. Bonus, this book is super tiny and fits easily your bag for a quick read."
We hope you enjoy these great books as much as we do. Our summer reading lists are already stacked with new neuroscience books. We will continue to share book recommendations as our list of brainy reads grows. Remember, books are not peer reviewed, so the information offered isn't always top quality. Be cautious and critical when purchasing books about the brain and learning. Have a question about a brainy book? Contact us! We'd love to check out new books with you and recommend great titles. Happy reading!

Have a topic or question you would like to see addressed in a future Linking Research to Classrooms blog?
Enter your topic /question in our contact form.