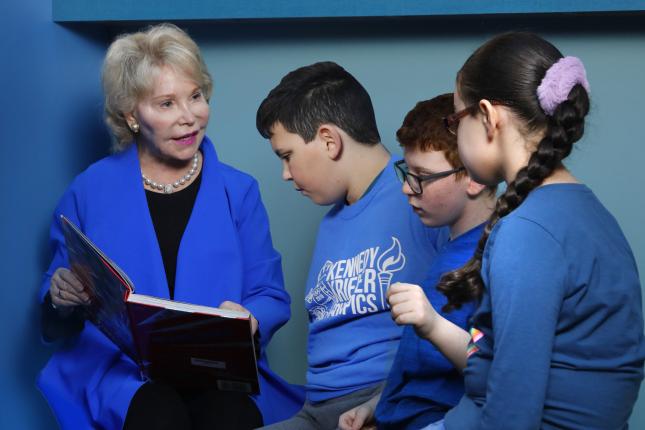 When Nancy Grasmick, EdD, was a teenager, she had a serious reaction to penicillin, and lost the ability to hear conversational speech for a year. It was a life-changing experience. By the time she could fully hear again, she was determined to dedicate her life's work to helping individuals with disabilities.
After graduating from Towson State College, now Towson University, with a bachelor's degree in elementary education, she attended Gallaudet University, graduating with a master's degree in d/Deaf* education. She also earned a doctorate in communicative sciences at The Johns Hopkins University.
Dr. Grasmick began her career as a teacher, first working closely with d/Deaf students, and subsequently with children with a range of disabilities. She rose through the ranks, serving as principal, supervisor, and assistant and associate superintendent in Baltimore County Public Schools, then as special secretary in the Governor's Office for Children. In 1991, she began her 20-year tenure as Maryland's superintendent of public schools. Always, she continued to ask: How can we better serve students with disabilities?
When she retired as state superintendent, she joined the staff at Kennedy Krieger Institute, designing a program to train teachers in working with students with disabilities. "The goal was to bring teachers to Kennedy Krieger to study with people with tremendous expertise, and return them to their schools and school districts, often in leadership positions, to provide better opportunities for children with disabilities," she says.
"I wholeheartedly believe in the incredible work being done at Kennedy Krieger."
 – Nancy Grasmick
That program became the Institute's Center for Innovation and Leadership in Special Education (CILSE), which offers teacher fellowships focusing on the neuroscience of educating children with disabilities, and curricula for teachers, schools and students around the country—an amazing legacy in and of itself.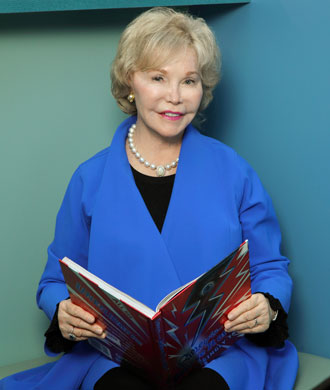 But Dr. Grasmick, co-director of CILSE and chair of the Kennedy Krieger Institute Board of Directors, has chosen to take her dedication a step further by making a generous commitment to Kennedy Krieger in her estate plans, thereby becoming a member of the Winthrop Phelps Legacy Society.
"Through a legacy gift, I can do something for Kennedy Krieger that will continue its excellence in working with young people with disabilities," Dr. Grasmick says. "I want those services that Kennedy Krieger provides—which are unique in this country—to be sustained."
Over the years, Dr. Grasmick and her late husband, Louis J. Grasmick, have given to Kennedy Krieger and many other nonprofit organizations headquartered in Baltimore, including The Johns Hopkins Hospital, the Peabody Institute of The Johns Hopkins University, and Towson University, where she is a presidential scholar.
Giving to Kennedy Krieger is close to Dr. Grasmick's heart. "It's an organization that changes the lives of families—specifically, children and young people. I wholeheartedly believe in the incredible work being done at Kennedy Krieger, and I want its excellence and effectiveness to continue."
Learn more about including Kennedy Krieger in your will or trust.
 
*Kennedy Krieger recognizes that the word "deaf" can refer to both a condition and a culture, and spells the word as "d/Deaf" to be inclusive of both hearing status and cultural identity.