March 21, 2018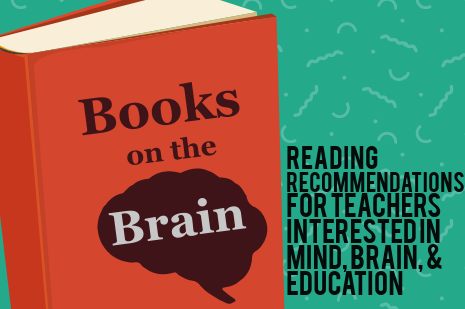 Every year, the Linking Research to Classrooms Blog reads and reviews a number of books about the brain so we can recommend great reads to teachers hungry for more brain knowledge. Sometimes they are books teachers have asked us about, others come from scouring books shops and online book vendors for some new brainy reads. Below are this year's recommendations. You can also check out our past posts to find a brainy book that matches your style. Whether you're gearing up for some Spring Break reading, or working on your summer reading wish list, we hope these recommendations help you find the book that's just the right fit!
Making Classrooms Better: 50 Practical Applications of Mind, Brain, and Education Science
by Tracey Tokuhama- Espinosa
We've recommended Tokuhama- Espinosa's prior book, The Science of Teaching and Learning: Using the best Mind, Brain, and Education Science in the Classroom, in our past posts. Her new book is much more in-depth and discusses ways in which education can borrow from cognitive neuroscience and neuropsychology to improve instructional practices and meet the needs of more learners. The information is well-cited and each chapter is accompanied by lists of additional resources to check out. If you're looking for a big overview of the topic of Mind, Brain, and Education Science, this is a great pick.
The Runaway Species: How Human Creativity Remakes the World

by Anthony Brandt & David Eagleman
How does creativity work in the mind? How can we foster creativity in schools? How does the human brain allow us to create new ideas? This book, co-authored by a musician and a neuroscientist, takes a deep dive into human creativity and brain while offering tons of examples of the principles described in action. Moving from hypotheses about the human need for a creative brain, to ways in which the human mind creates new ideasand schools and teachers can foster creative thinking, this book was a fun and engaging read from start to finish.
Executive Function in Education: From Theory to Practice (2nd ed)
edited by Lynn Meltzer
We've covered the topic of executive function (the cognitive skills you use for goal-directed behaviors) several times in past blog posts. It's an important neurodevelopmental skill set that we can't seem to stop talking about. Obviously, that means we got very excited when for a second time in less than a decade, Lynn Meltzer rounded up some of the top researchers on the topic to write about the applications of executive function research to the educational context. If you're looking to sink your teeth into the topic, this is the book for you.
Have a topic or question you would like to see addressed in a future Linking Research to Classrooms blog?
Enter your topic /question in our contact form.