By Christianna McCausland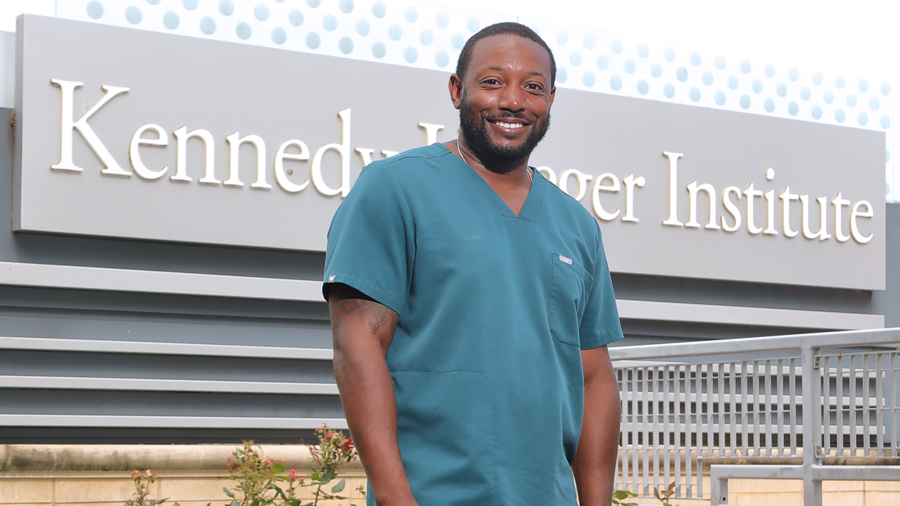 Patrick Oliver has always loved working with young people. When he was 21, he took a job as a technician for Kennedy Krieger Institute's International Center for Spinal Cord Injury. He enjoyed offering hands-on assistance to the center's physical and occupational therapists, and they noticed his potential.
"The center's staff members were always pushing me to try to do something else like physical therapy, and they told me about the tuition reimbursement that Kennedy Krieger offers to employees, so I could go back to school," he recalls. He'd been wanting to return to school, but didn't know what he wanted to study. "Then I took an interest in the respiratory therapists who came to the gym every day, and I would talk with them about the work they did."
He applied to the competitive Respiratory Care Therapy program at the Community College of Baltimore County, Essex, and was accepted. His tuition was fully covered by Kennedy Krieger's tuition reimbursement benefit . The Institute was also flexible with his hours, allowing him to balance his job with school.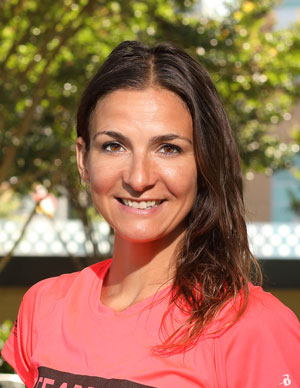 "While he was in school, you could see how supported he felt and how he appreciated that we were all pulling for him," says physical therapist Dr. Rachel Mertins, who worked with Oliver at the spinal cord injury center.
"Kennedy Krieger opened my eyes and gave me the opportunity to be more," he says, noting that he also took inspiration from his work. "At Kennedy Krieger, I saw young people my own age who looked like me but who were in situations worse than mine—accidents, gunshot wounds, gang violence—they had injuries, and many of them had a lot of issues, but they turned their lives around at Kennedy Krieger."
Today, Oliver is a respiratory therapist at the Johns Hopkins Children's Center. He's also studying business and finance at Towson University, with an eye toward eventually moving into hospital administration.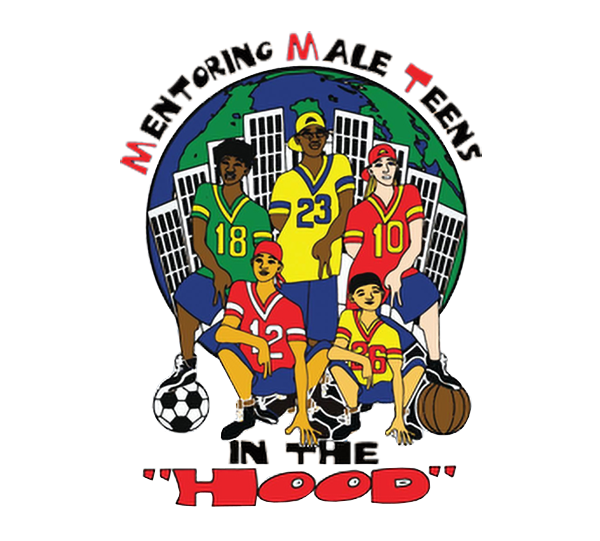 Oliver often pays forward the opportunity he was given, encouraging others to seek employment at Kennedy Krieger and to make use of the tuition reimbursement benefit. When Mertins asked him to speak to Mentoring Male Teens in the Hood (MMTH), an organization with which she's volunteered for more than 10 years, he seized the chance. Part of MMTH's mission is to expose young men to role models and career paths.
"I've seen how the kids respond more to those they can relate to," Mertins says. "Patrick is from Baltimore, and he was able to talk about not knowing exactly what he wanted to do and how his career grew—he was so inspiring."
Initially, Oliver got a lot of blank stares from the kids—they didn't know what a respiratory therapist was. But once he explained what he does, they were immediately engaged. 
"I told them my story and to not get frustrated," Oliver says.
These kids want to be something, and I let them know they have chances in life." – Patrick Oliver
"The tuition reimbursement benefit changes lives," Mertins says, "and it needs to be shared with the world. We make a difference here with our patients, but we also make a difference in the lives of our staff members, too."