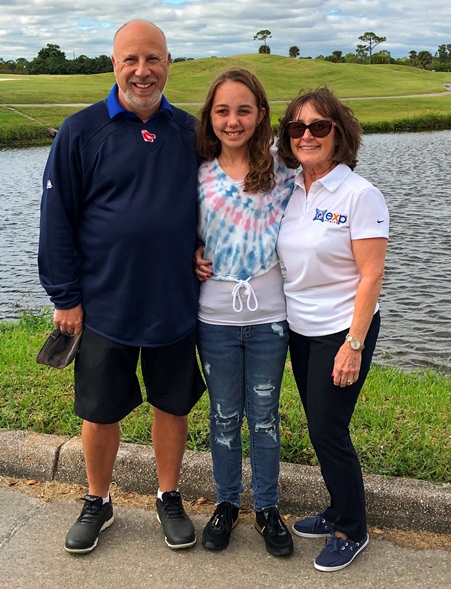 Lola was diagnosed with Sturge-Weber syndrome the day after she was born. Her grandparents Mitch and Jeanette Ribak had never heard of it before, but "I'll find her the best doctor possible," Mitch said.
Sturge-Weber syndrome, also known as SWS, is a rare vascular condition in which abnormal blood vessels in the brain and eye can cause seizures, strokes, weakness, vision loss and intellectual challenges. The tell-tale sign is often a facial portwine birthmark. Lola's was around her right eye and forehead.
Through online research, Mitch and Jeanette learned about Kennedy Krieger Institute and its Hunter Nelson Sturge-Weber Center, which is dedicated to studying SWS, developing treatments for it, and caring for patients with the disorder. Within six months, Lola and her family were visiting with Anne Comi, MD, the center's director.
"We learned so much valuable information that day from Dr. Comi that no one else could tell us, because they just didn't know enough about it," Mitch says.
Lola, now 14, is thriving under Dr. Comi's and her family's care. She and Mitch often perform—Lola singing and Mitch playing the guitar—in their community on Florida's Space Coast. And every year, Lola and her grandparents team up for a special weekend dedicated to raising funds to support SWS research at Kennedy Krieger.
It all started with a golf tournament that Mitch and his real estate business, Tropical Beachside, have run every year since 2005 for charity. In 2007, they decided to direct the funds raised through the tournament to the Hunter Nelson Sturge-Weber Center, and they've continued to do so ever since. Lola helps Mitch and Jeanette get the word out, and at a dinner and silent auction the night before the tournament, she and Mitch perform some of their favorite songs.
"Our purpose isn't to just help Lola, but to help everyone with SWS."
– Jeannette Ribak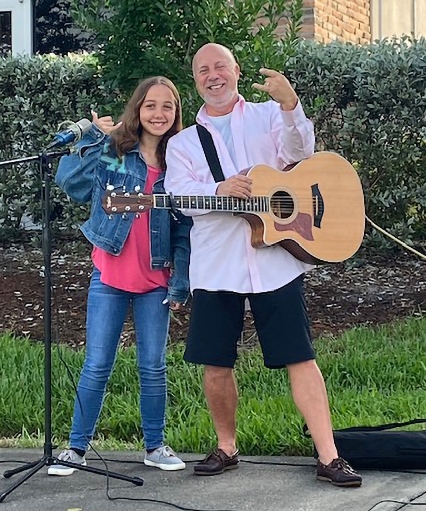 "At first, it was hard to raise money for SWS because no one had heard of it before," Jeanette says. "But Lola has the potential, through her singing and her participation in the tournament, to bring more awareness to it," Mitch explains. "People come, year after year, to the tournament, and they've all fallen in love with Lola."
Over the past dozen years, through the tournament and other events they've held, the Ribaks have raised more than $300,000 for SWS research at Kennedy Krieger. They're aided by dozens of volunteers, tournament participants and other supporters.
In 2013, Dr. Comi and her colleagues discovered the genetic mutation that causes SWS. Since then, she's carried out a successful clinical trial of a treatment for seizures in patients with SWS, and is currently overseeing a trial of a treatment for cognitive impairments in patients with the syndrome. The Ribaks' funds play an important role in that work.
"Our purpose isn't just to help Lola, but to help everyone with SWS," Jeanette says.
Make a gift to the Institute's Hunter Nelson Sturge-Weber Center to support children like Lola.