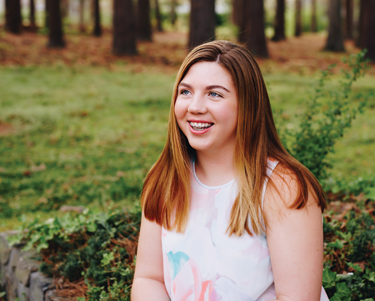 Anabelle, 12, was only a year old when she had her first seizure. Tests soon showed Anabelle had Sturge-Weber syndrome (SWS), a condition generally accompanied by a port-wine facial birthmark and frequent, debilitating seizures.
As Anabelle grew up, she took a variety of medications, some more effective than others. Many were highly sedative. Yet her seizures continued, and after the worst ones, rehabilitation took up to eight months. She's had to relearn how to talk, walk, read, ride a bike, do math and crack a joke four times.
Wanting Anabelle to have the best care possible, her parents, Julie and Alan Faneca, began bringing her to Dr. Anne Comi, director of the Hunter Nelson Sturge- Weber Syndrome Center at Kennedy Krieger Institute, when Anabelle was 1 1/2 years old. Under Dr. Comi's care, Anabelle has been seizure-free for four years.
But in 2014, when Anabelle was recovering from her last seizure, and Julie and Alan didn't know what the future would hold for Anabelle, Julie read a news story about a child suffering from severe seizures. The child's parents were treating her with marijuana oil.
Julie asked Dr. Comi if the oil might help individuals with SWS. Dr. Comi soon had an idea: Isolate just one chemical—cannabidiol—from medical marijuana, and use it to treat the epileptic seizures of SWS.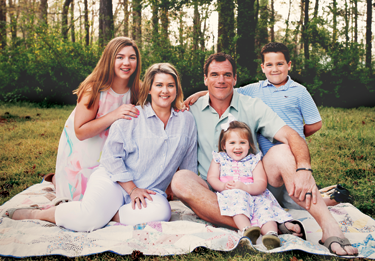 Dr. Comi needed to conduct a clinical trial to determine cannabidiol's efficacy in treating seizures in patients with SWS before she could prescribe it. Almost without hesitation, Julie and Alan agreed to fund the study. Of the study's five participants, three experienced a drastic reduction in seizures.
"Alan and I are ecstatic with the outcome" of the study, Julie says. "We're just so glad to be able to help other children who, like Anabelle, are living with Sturge-Weber syndrome."
Julie and Alan have continued to support SWS research at Kennedy Krieger. Currently, they're helping fund a trial that tests how well oral sirolimus treats cognitive impairments in patients with SWS, and they recently provided funds to support a postdoctoral fellow working in Dr. Comi's laboratory.
Visit KennedyKrieger.org/SturgeWeber to learn more about the Institute's Hunter Nelson Sturge-Weber Center.